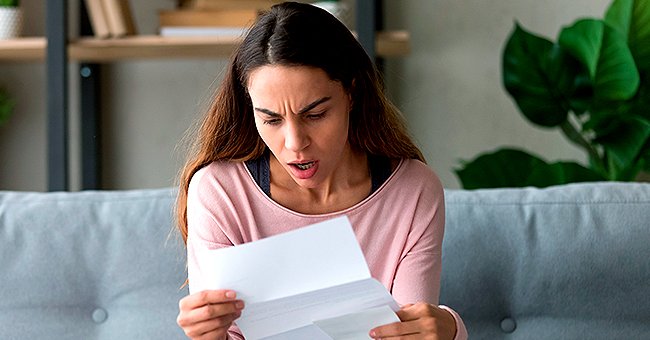 shutterstock.com
Bride Wants Her Brother's Pregnant Wife to Look Slimmer on Her Wedding & Sends Her a Diet Plan

A bride wanted everything to be perfect on her wedding day, including making her female guests look slimmer, so she decided to send her brother's pregnant wife a diet plan alongside the invitation.
For Alice, her wedding day was going to be the most important day of her life. So, when it finally came, she was bent on making it as perfect. Unfortunately, this caused her to stress not only herself but her family, including her brother, Bob.
Bob was thrilled for his sister, but the past months have been filled with drama as Alice's wedding is in three months and would take place at their parents' house. Last week, she sent him and his wife, Bella, the invitation to the nuptials.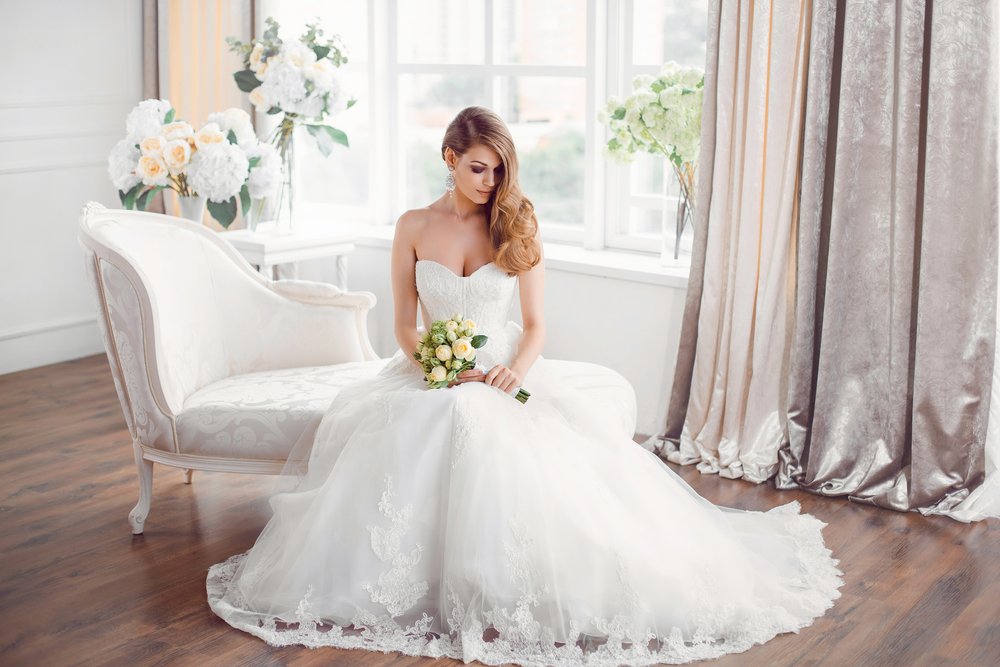 A photo of bride in beautiful dress sitting on sofa indoors. | Photo: Shutterstock
He noticed that Bella stared at the invitation weirdly as she noticed something out of place. As she brought it close to him, he saw that she looked sad and disturbed. He took the invitation from her.
Bob was shocked when he stumbled on a 30-day pre-wedding diet plan addressed to his wife. He was dumbfounded and not sure what to say. He couldn't wrap his head around who thought adding a diet plan was a good idea.
He realized that Alice wanted Bella, who was pregnant, to lose weight so she could look slimmer in the wedding photos. Also, many of the foods listed on the diet caused an allergic reaction for his wife.
The worst part is that Bella isn't even part of the bridal train, so Bob couldn't understand why his sister wanted to put that much pressure on his wife because she wanted her wedding to be remarkable.
Bella felt so bad about it and cried, causing Bob to lose it. He instantly called Alice and argued with her about her meal plan. Instead, she disagreed, accusing bob of wanting to ruin her special day.
Bog got furious and told her that he wasn't attending the wedding and neither was Bella. He hung and proceeded to throw the invitation into the bin. She reported him to their mother, who shamed him for making a big deal.
She told him that Alice gave a diet plan to everyone, including her who was diabetic, and they all planned to follow it so that they could make her wedding great. Bob argued with his mother for about an hour and, when he couldn't take it, hung up.
Bob has been sick and has to stay bedridden, but he had to get up and solve the issue as the whole family is hammering on him. Even when he spoke to his sister's fiance, he asked to be left out of the matter.
His mother hasn't stopped calling him, asking him to attend the wedding. She keeps telling him that he is overreacting and being harsh on Alice. What do you think of this story? Is Bob overreacting? Click here to read a similar story.
Please fill in your e-mail so we can share with you our top stories!