Gabby Sidibe Flaunts Afro in Pink Outfit While Lying on the Bed with Her Cat — So Cute!
Gabourey Sidibe parades her afro and her glowing complexion in an adorable pink gown as she lies on her bed with her cat in a post that she recently shared on her Instagram on Thursday. 
37-year-old actress Gabby Sidibe shared a natural and unfiltered picture on her Instagram feed a few days ago, posing with her curls undone as she lounges on her bed with her feline friend.
The author and actress privileged her 1.9 million fans with the post and received almost 37 000 likes. Gabby's cat is also staring at the camera adorably like it is aware that Gabby was taking a picture of them.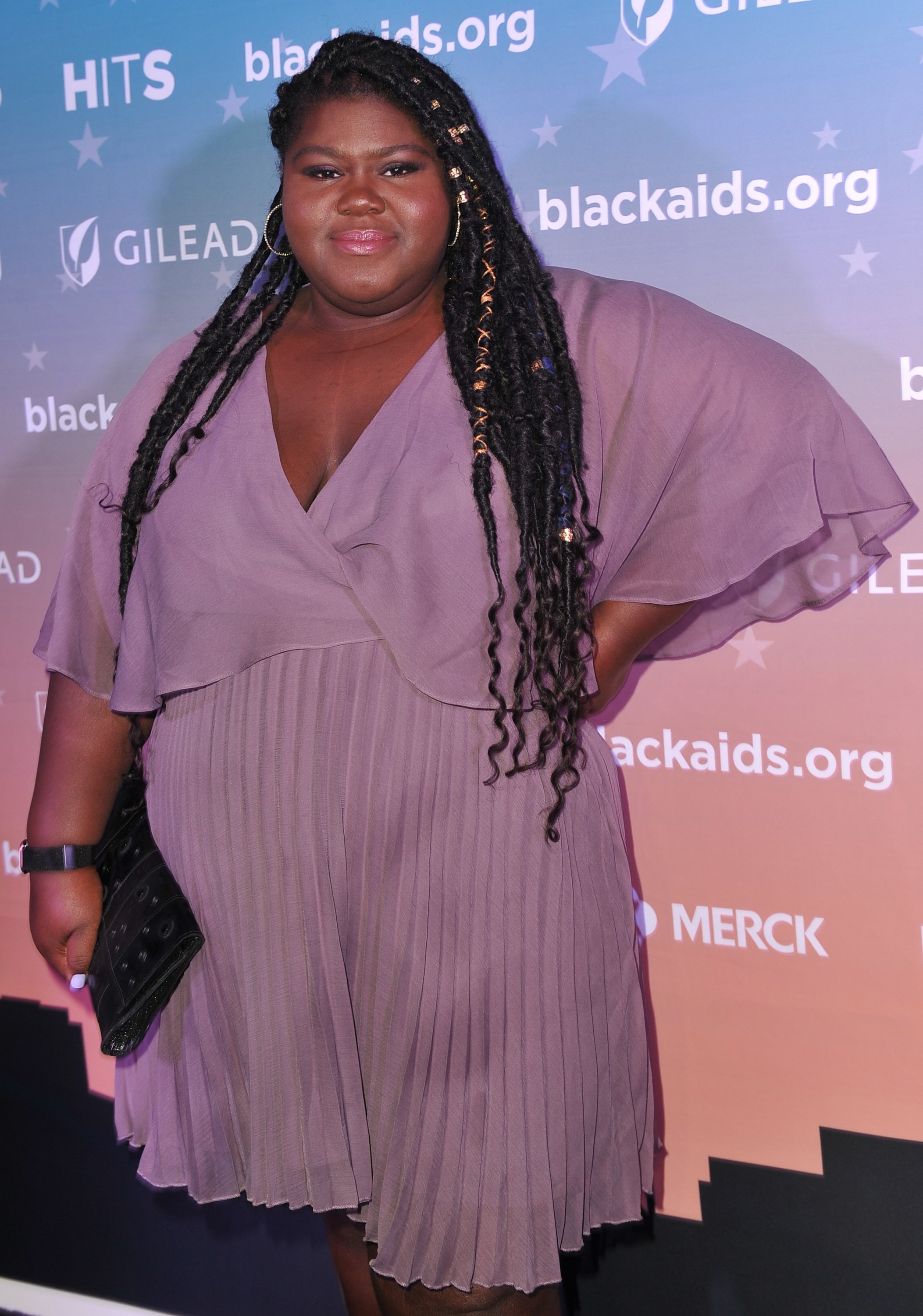 The cat, who's named Aaron Purr, has frequently been featured on the star's social media, much to the amusement of her fans. Many followers commented on the post, jokingly calling Sidibe and her pet twins.
The starlet, who is known for her eponymous role in the movie "Precious," is not ashamed of being a cat lady at all. One follower sweetly remarked on her most recent picture with her furry companion, saying:
"Both of you are just too CUTE."
Sidibe adopted Aaron two years ago, and since then, they have been taking her Instagram by storm with their cute activities. For example, Sidibe and her cat watch "RuPaul's Drag Race," take selfies together, and accompany each other to the gym.
Despite accusations that Sidibe is just a sad, lonely spinster because she owns a cat, the star recently shared that she was engaged to her long-time boyfriend, Brandon Frankel, in December 2020.
As a plus-sized, dark-skinned woman, Sidibe has often felt out of place in the Hollywood sphere.
Frankel and Sidibe began their romance in May 2019, and he proposed to her with the sweetest, personalized gesture. The couple's cat was dressed in a charm that had the magic words, "Will you marry my daddy?" on them.
Both Frankel and Sidibe shared their excellent news with their followers on Instagram. Sidibe's message was incredibly touching. She wrote a heartfelt letter in her post, saying:
"My BFF proposed and now I get to hold him forever. The funniest man I've ever met."
As a plus-sized, dark-skinned woman, Sidibe has often felt out of place in the Hollywood sphere. Sidibe's role in the movie "Precious" threw her into the limelight. Standing next to her glamorous co-stars, Sidibe felt like she did not fit in.
Her clothes were inexpensive, and she still lived in her two-bedroom apartment with her mother and brother. Besides that, her weight seemed to be something that was always thrown in her face.
In 2017, Sidibe wrote a collection of essays titled "This Is Just My Face: Try Not to Stare," exploring her experiences. One particular chapter, 'Mind Your Own Body,' stands out in the book and emphasizes self-love.
Sidibe discusses how she would receive compliments for losing weight, which she found strange because it was her body that they were focusing on. She said that she should be the only one allowed to police her body.