Gwen Stefani's Fiancé Blake Shelton Admits He Can't Imagine Life without Her Kids
In a recent interview, Blake Shelton opened up on being a stepdad to Gwen Stefani's kids. He revealed that he could not imagine life without them.
Blake Shelton enjoys his relationship with Gwen Stefani, but much more than that, he is also thrilled to be a stepfather to her kids once marriage plans are concluded.
Shelton recently opened up about his bond with her three kids Kingston, Zuma, and Apollo. The "The Voice" coach said he could not imagine life without them.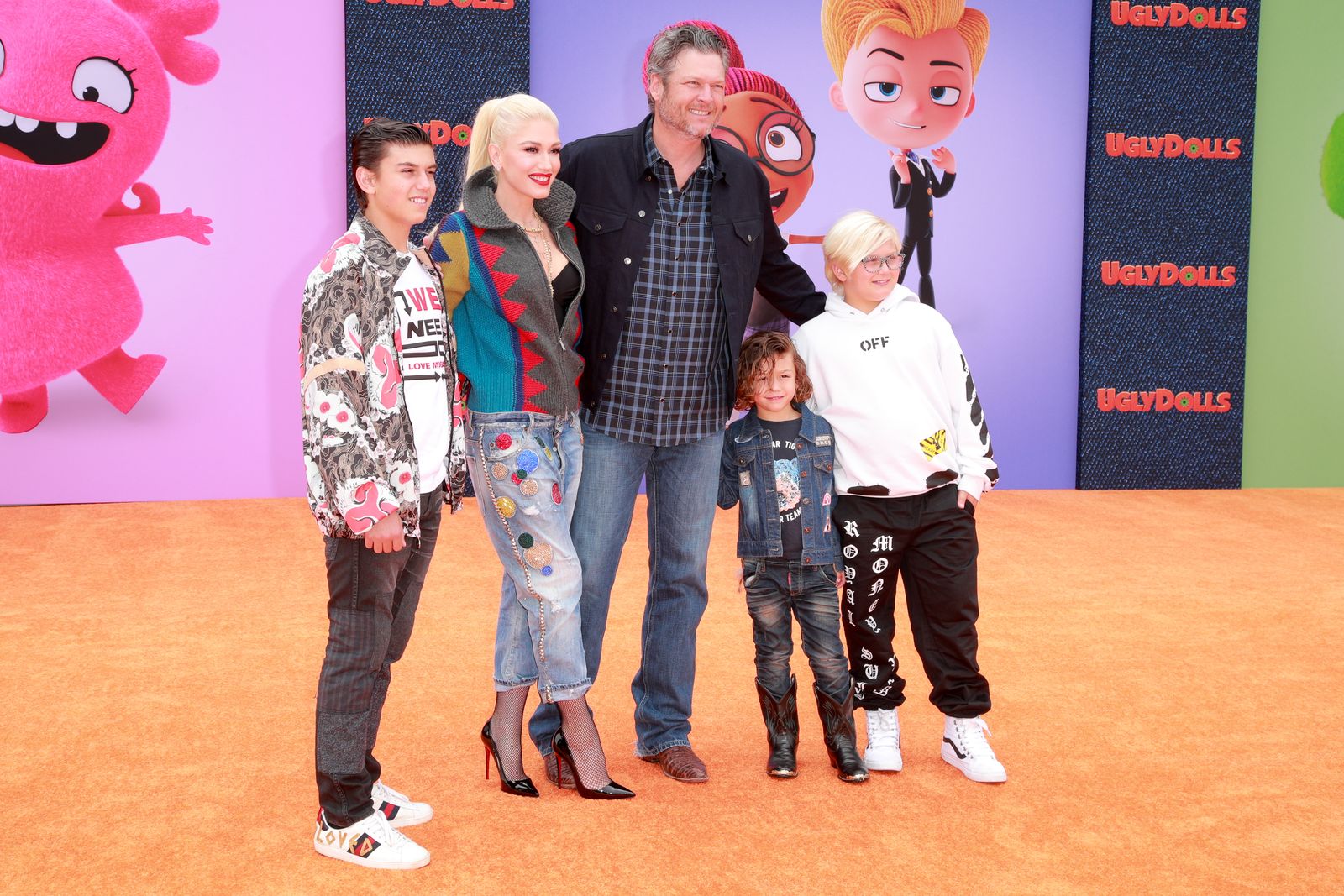 During a recent interview on the KFROG radio show, the country singer revealed that being a stepdad is not easy. However, he does not know if it is more difficult being a biological parent.
Shelton draws inspiration from his own stepfather, who he described as a hero. The Grammy-nominated singer wants to be a stepdad just like he was to him.
Shelton further stated during the interview that although he takes his stepdaddy's role seriously, he does not fail to have fun with the whole thing.
On her part, Stefani is glad to have Shelton by her side and raise her kids with her. During Father's Day, Stefani posted a special tribute to the country star, where she praised him for his efforts.
Their romance spilled into their careers, and they have both worked on songs together.
Shelton does admit that he is treading on new water and sometimes finds the whole thing a little bit scary. He is often caught between being a buddy and also playing bad cop.
Everything is new to the talented singer. Shelton said that being there for the kids is a whole lot of responsibility because, after a while, they begin to listen to what you say, and that is huge.
Being a role model to the boys is also something the singer takes with great care. That is the most significant part of the job, according to him, because they look up to him.
Shelton proposed to Stefani last year after five years of dating. Their relationship began shortly after her divorce from her ex-husband, Gavin Rossdale, with whom she shares her kids.
The couple has been enjoying their relationship and also live together. Their romance spilled into their careers, and they have both worked on songs together and acted in a Super Bowl commercial together.
Their fans enjoy their relationship and can't wait to get sweet details of it. It is yet to be known if the couple will walk down the aisle this year or do that once they are sure it is okay. Their fans will be waiting to see what happens.