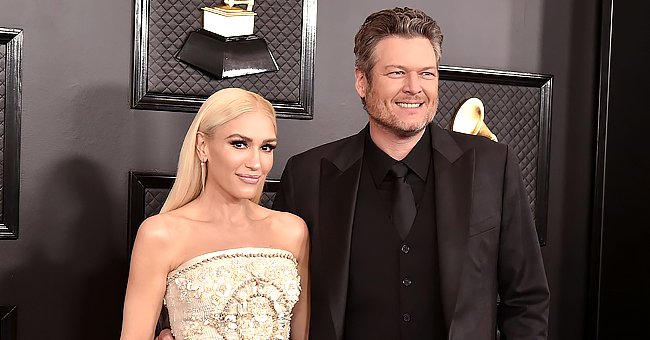 Getty Images
Hollywood Life: Blake Shelton Wants to Spend the Rest of His Life with Fiancée Gwen Stefani

Blake Shelton is looking forward to spending the rest of his life with Gwen Stefani, a source told HollywoodLife. The couple announced their engagement in October after five years of dating.
This past year, Blake Shelton and Gwen Stefani have been inseparable while spending most of their time together during the quarantine. They also work as fellow coaches on "The Voice."
Recently, an insider revealed to HollywoodLife that Shelton loves being around Stefani because she has a positive energy that is continuously uplifting him and every other person around her.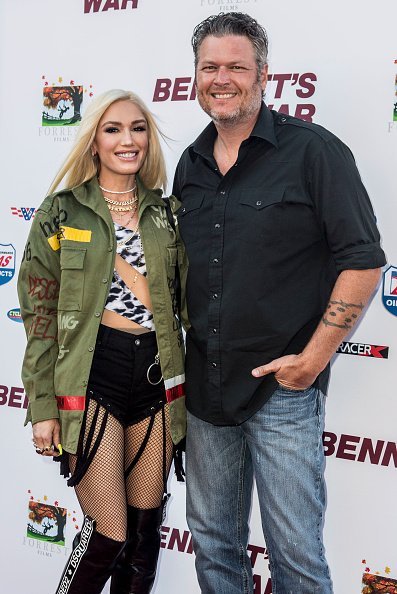 Gwen Stefani and Blake Shelton at Warner Bros. Studios on August 13, 2019 in Burbank, California | Photo: Getty Images
"He can't wait to spend the rest of his life with her and he knows she wants the wedding to be perfect and for everyone to be involved," the source explained.
Shelton also does, said the source. However, the country superstar is not stressing because he realizes they have got their whole lives together, and the couple will sort it out somehow.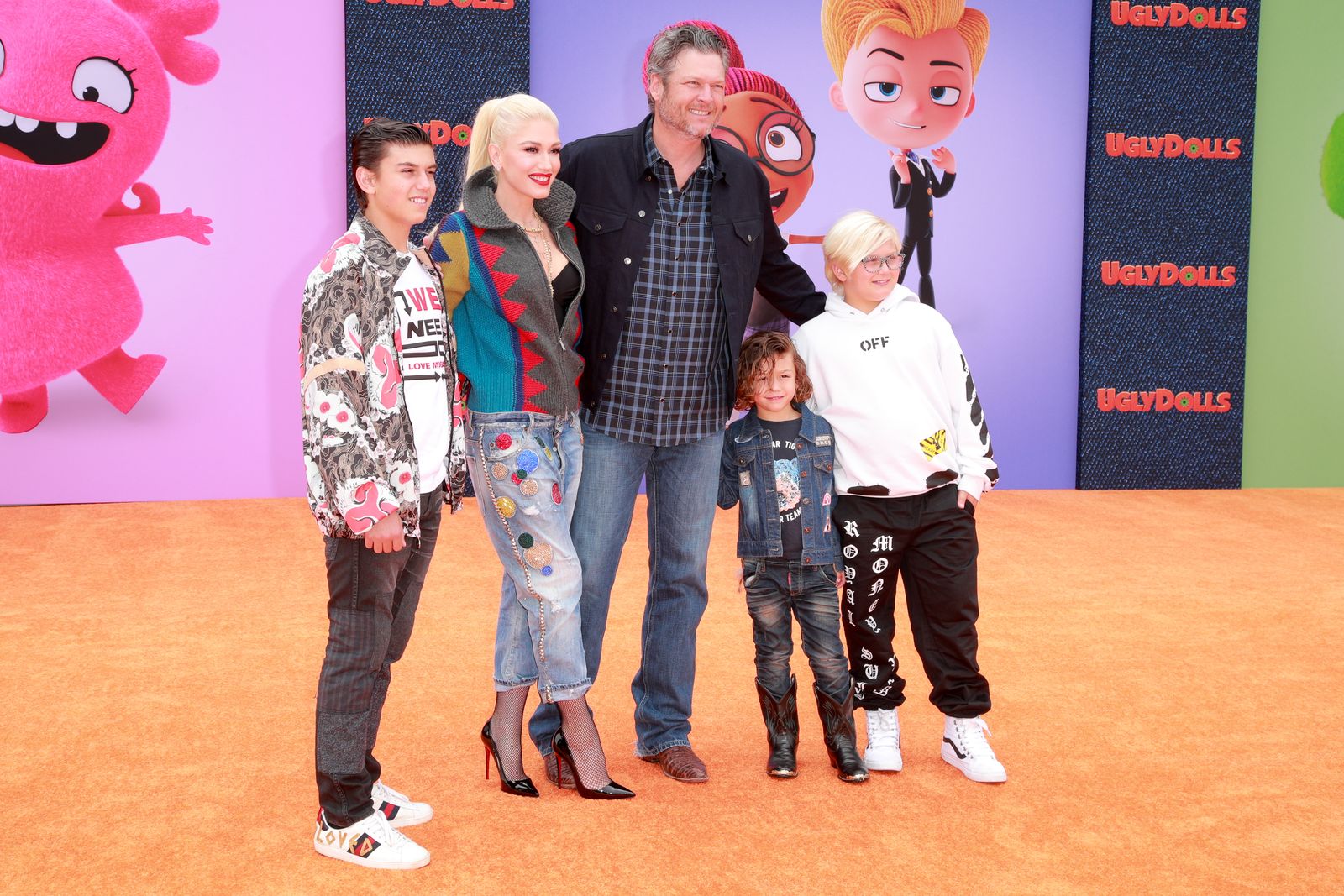 Kingston Rossdale, Gwen Stefani, Blake Shelton, Apollo Bowie Flynn Rossdale, and Zuma Nesta Rock Rossdale at the World Premiere of "UglyDolls" on April 27, 2019, in Los Angeles, California. | Photo: Getty Images
The source went on to say that neither one of Shelton and Stefani is going anywhere and that the "God Give Me You" singer feels so honored he has the ideal woman to share his life with.
To celebrate the singer's birthday, Shelton shared a sweet picture of himself and Stefani on social media.
In November 2015, Stefani announced her relationship with Shelton. The pair first met on season 7 of "The Voice" in 2014. They became close after both separated from their spouses.
Shelton was previously married to country singer Miranda Lambert. At the time, he and Stefani were vocal about how much they love working together on "The Voice."
In late 2015, it was reported that they were officially in a relationship. Shelton and Stefani began appearing at events together in February 2016. On October 27, they announced their engagement.
Stefani turned 51 on October 3. To celebrate the singer's birthday, Shelton shared a sweet picture of himself and Stefani on social media. The photo shows them cuddling up in a cornfield.
"It's a special day for a special lady in my life," Shelton captioned the adorable snap. "Happy birthday [Gwen Stefani], I'd write a song for you every single day if I could..."
In September, Shelton won the award for single of the year for "God's Country," and he also used his acceptance speech as an opportunity to gush over the "Hollaback Girl" singer.
Please fill in your e-mail so we can share with you our top stories!