Tamera Mowry's Husband Hangs Out with Daughter Ariah as They Pose Wearing Glasses at Home
"Sister, Sister" actress Tamera Mowry's husband, Adam, recently shared a cute snap of himself hanging with his daughter, Ariah. The photo also gave fans a glimpse into the famous couple's lavish home.
Actress Tamera Mowry and her husband, Adam Housley, share two adorable children, a son, Aden John Tanner, 8, and a five-year-old daughter, Ariah Talea.
Housley, an award-winning journalist, recently spent some quality time with his daughter and shared a snap of the cute moment on his Instagram page.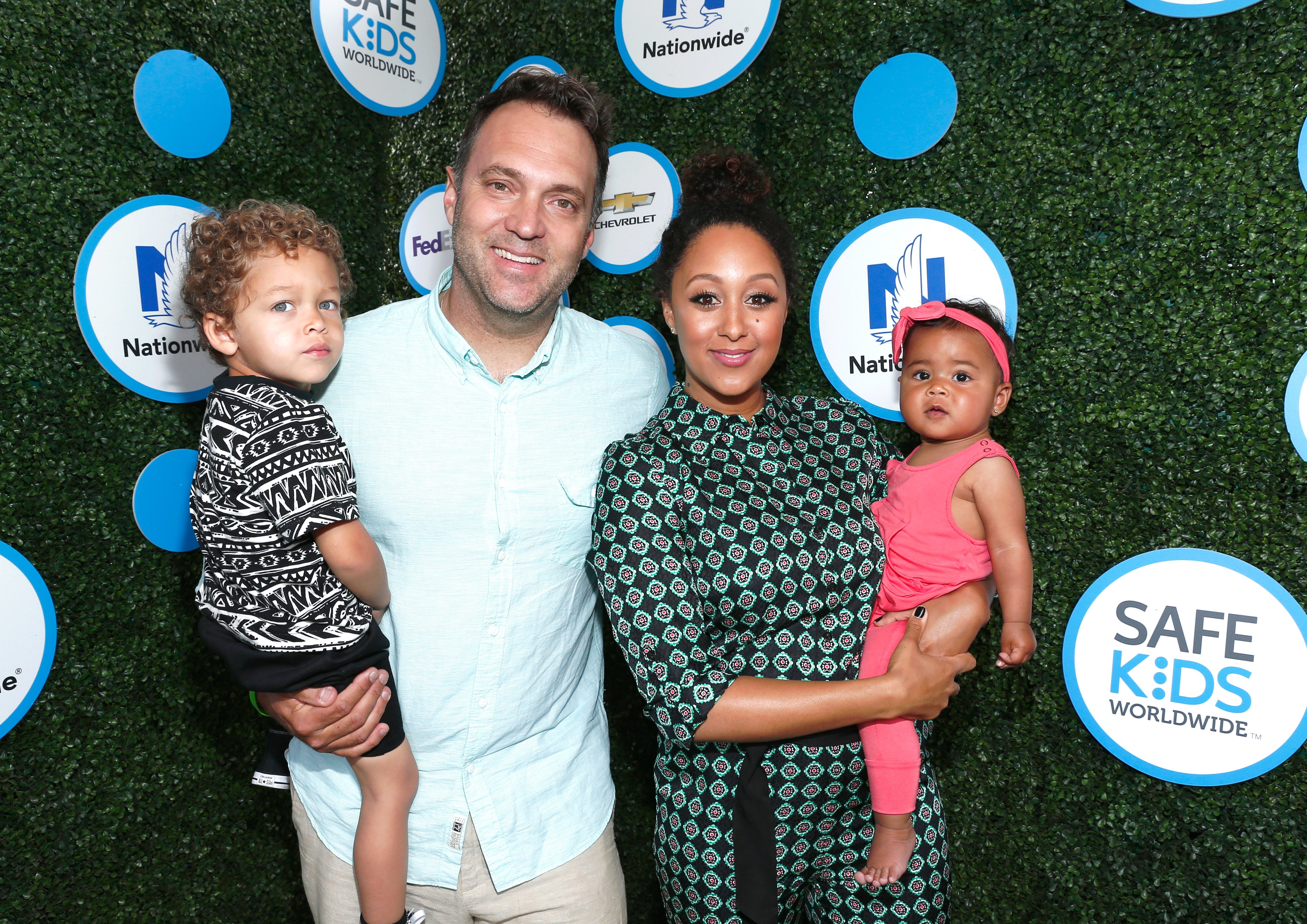 Housley sported a sweet smile while wearing reading glasses and posing next to Ariah, who had a big smile on her face while holding a toy slice of watermelon. He captioned:
"Hangin with the kid. When is the tea coming? Soon. Soon."
The father-daughter picture made for an adorable snap with Ariah wearing a cute pink sweater with glimmering detail, a fluffy unicorn hairband, and green heart-rimmed sunglasses.
Behind Housley and his daughter, fans could catch a glimpse of the Housley home. With very high ceilings, the room was decorated with artwork, movie posters, football memorabilia, and a huge library.
For Mowry and Housley, cooking allows them to connect as a couple.
Previously, Mowry showed off her beautiful home during a full tour with "Today" anchor Natalie Morales, where she walked Morales through the uniquely decorated home.
The house decorations include vintage antiques, treasured collectibles, and meaningful photos like the one of her and Housley's niece, Alaina Housley. Alaina was shot and killed in 2018, sparking racial controversy for the family.
The Housley home tour also included the massive open kitchen where the family spends lots of time cooking together. For Mowry and Housley, cooking allows them to connect as a couple.
Making time for each other became a top priority, especially while the family was in quarantine when their tensions were high. Ultimately, the pair had to learn to have patience with each other, and their go-to quick fix was food and wine.
Mowry admitted that balancing marriage, being parents, and working was difficult. She told Us Weekly that the couple often found themselves lost in homeschooling the kids and working while forgetting their romance.
Luckily, "The Real" co-host found ways to keep the kids entertained with Squeakee the Balloon Dog, and if that doesn't work, the kids are kept busy watching their mom and aunt, Tia Mowry, in their nineties hit sitcom,  "Sister, Sister."