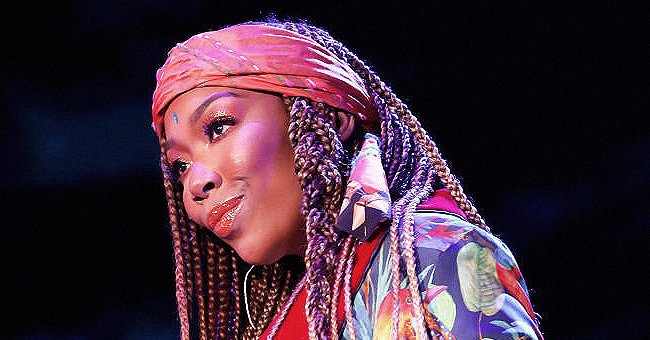 Getty Images
Brandy Turns Heads Posing in Blue and Pink Print Suit & Beret Showing Her Long Braids in Photo
Well-known R&B singer Brandy Norwood looks astounding posing in a pink print suit and beret, showing off her long braids in a post shared to the celebrity's Instagram feed a few days ago.
Brandy Norwood celebrated her birthday this week and honored herself for living another year in a stunning picture wearing a patterned pink and baby blue suit on her Instagram feed on Thursday.
The "Full Moon" singer is ageless as she crouches in nude stiletto pumps and the stylish two-piece suit. Her beret matches the ensemble nicely, drawing attention to her chic braided hairstyle.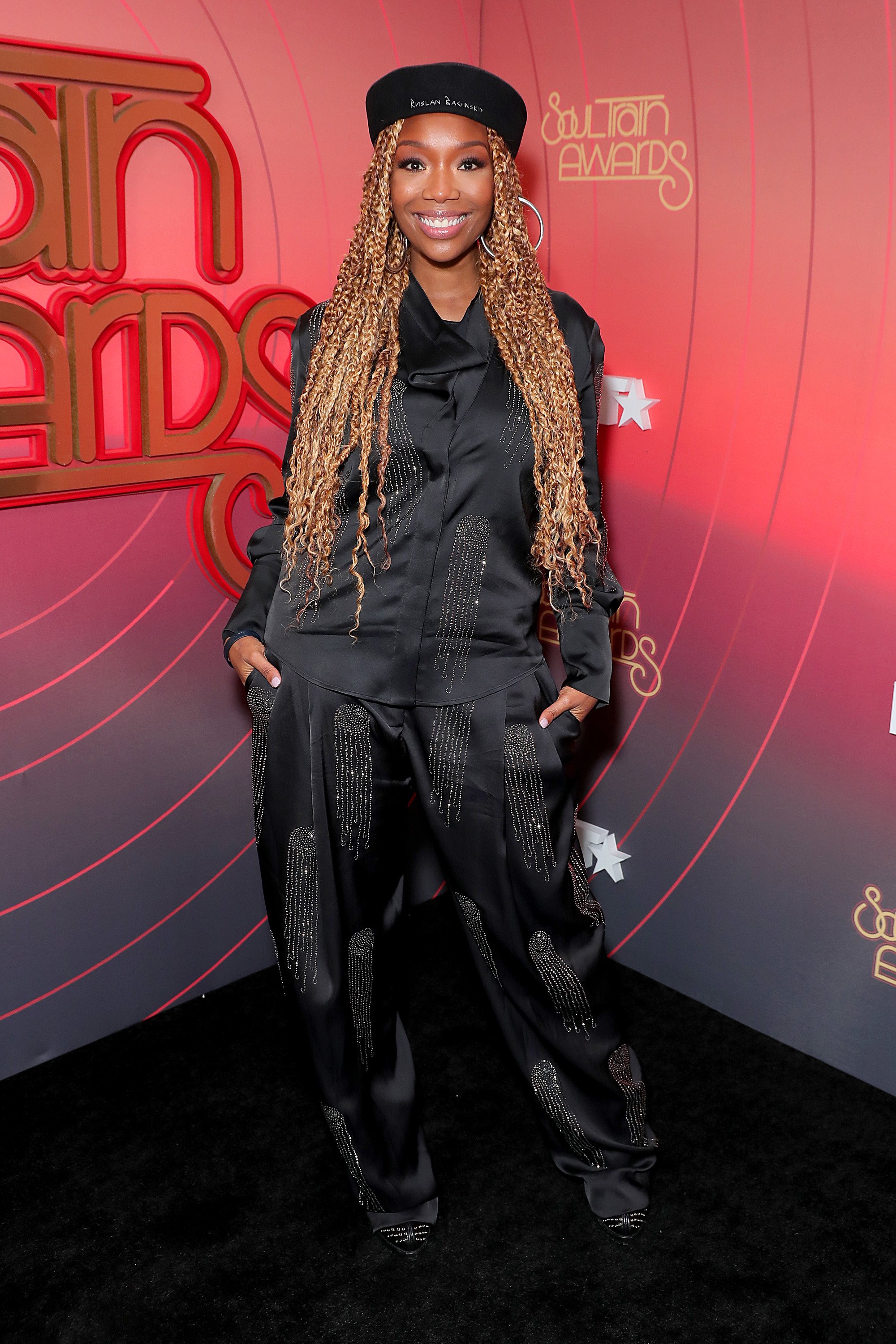 Brandy at the 2020 Soul Train Awards presented by BET | Source: Getty Images
Brandy glows in the afternoon sunlight. It's hard to believe that the songstress just turned 42. As she stares off into the distance, it is noticeable that Brandy's birthday has left a ruminative effect on the singer.
As she has had another orbit around the sun, Brandy reflects on what is important in her life. She shares some of these thoughts in the caption of the image, thanking God and her family for their support, saying:
"As I embark on this next chapter, I now understand the key to happiness is choosing what to accept and what to let go."
Brandy was a child star, and recently she revealed that she had felt quite stifled in the public eye. She explained that she felt a lot of pressure and that she had to conform to a standard of perfection when she was younger.
Brandy has said that other people's opinions shaped who she was as a teenager and that she had little space to grow into herself. It was her debut album, "I Wanna Be Down," which she released at 15, that threw her into the spotlight.
Brandy is rooting for [Ray J and Princess Love] to work things out in their relationship.
Both Brandy and her brother Ray J were guided by their mother, Sonja Norwood, when they were burgeoning music artists in Carson, California. Sonja graduated from Southern University and now has more than 25 years in the industry.
Sonja refuted the term 'momager' and 'parent manager' as she believes that it undermines her role as an effective supervisor. In an interview, she explained her reason for becoming a manager to her children, saying:
"I didn't want to hand my children over to unknowns, sign contracts that would affect their careers good or bad in perpetuity."
Brandy's career has definitely grown under her mother's tutelage, and in 2020, she released a new album, "B7," after eight years. On the other end of the spectrum, her brother Ray J might be doing well in his vocation but not so well in his marriage.
After just four years with his wife, Princess Love (with who he has two children), Ray J filed for divorce in 2020. His sister, Brandy, is rooting for them to work things out in their relationship.
Brandy remains close to Princess Love and, despite the couple's on-and-off dynamic, maintains that she is praying that they can resolve things. Ray J's sister admitted that it was not really her business but wanted what's best for their kids, Epik and Melody.
Brandy also has a daughter named Sy'Rai Iman Smith, who she is very close to. Sy'Rai is following in her mother and uncle's shoes by pursuing music. Sy'Rai is 18-years old and has already released a song of her own.
Please fill in your e-mail so we can share with you our top stories!