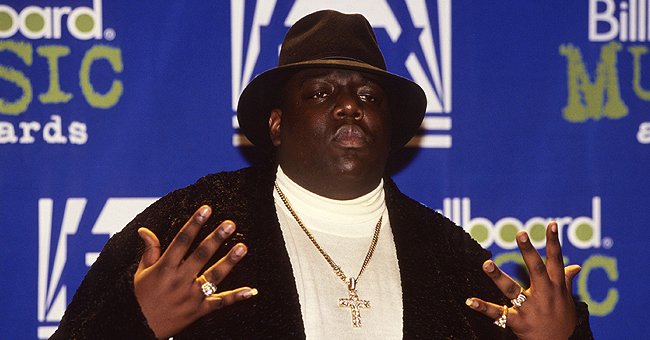 GettyImages
Late Rapper Notorious BIG's Daughter Flaunts Long Hair and Plum Lips Posing in White Hoodie
Late Notorious B.I.G's grown daughter showed off a sizzling look in her refreshing media share as she showed off a classy look and her sense of style.
Notorious B.I.G's lookalike daughter, Tyanna Wallace, has blossomed into a lovely young lady making a name for herself in fashion and keeping her dad's memories alive with her brand.
Besides running her fashion brand, Notorious Clothing, Tyanna keeps up with fans through her Instagram page and other social media platforms. Fans get to see updates about her brand and her lifestyle.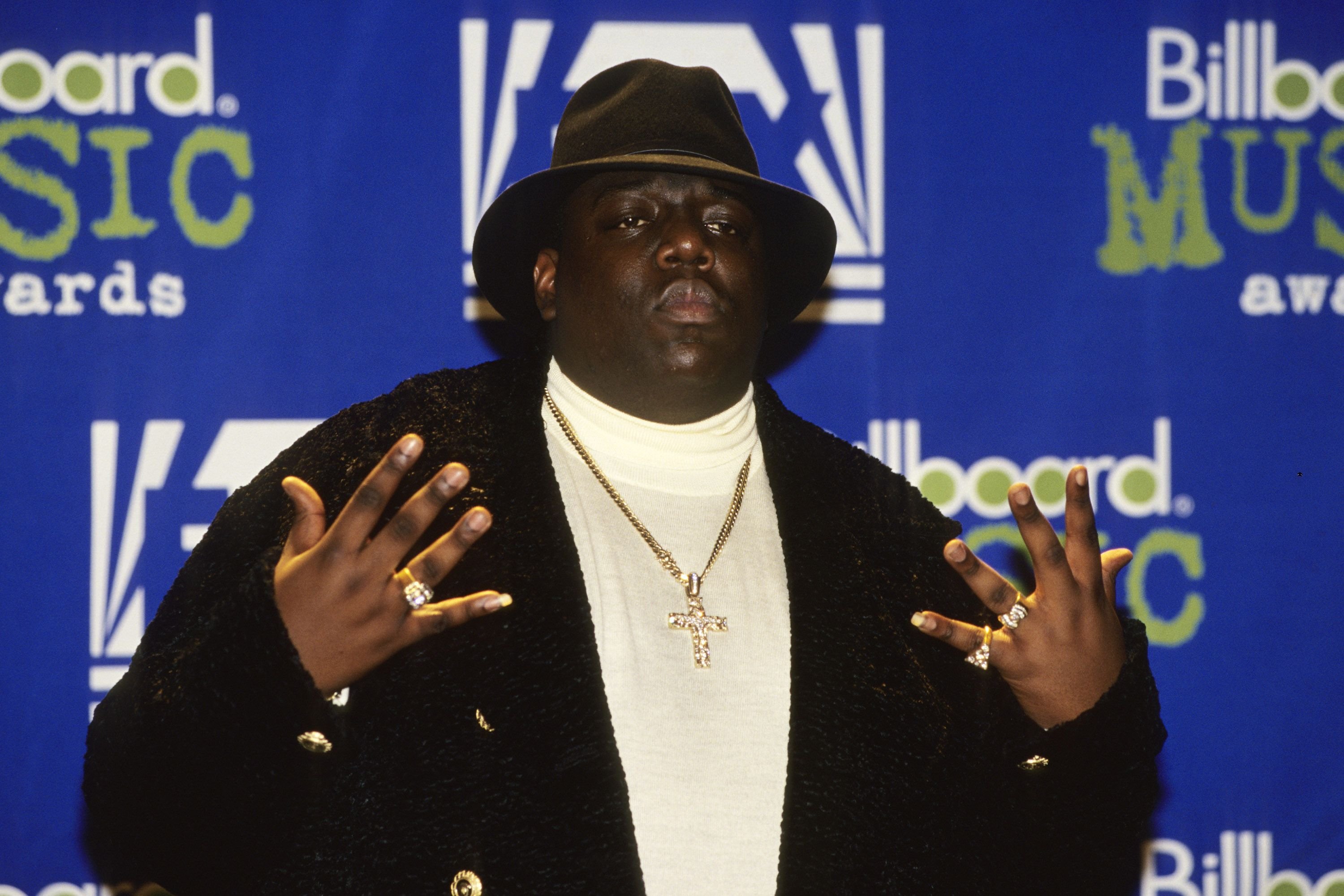 American rapper Notorious B.I.G. at the 1995 Billboard Music Awards in New York on December 6, 1996 | Photo: Getty Images
In her recent upload, Tyanna displayed a sultry look complete with her well-done makeup and a style from her fashion lookbook. The young adult's selfies were taken indoors, where she showed playful pouts to the gram.
Tyanna had her raven tresses falling down her shoulders in deep waves while she held it away from her spotless face with a black bandana. Tyanna's Louis Vuitton-inspired wall added spice to her beauty hour.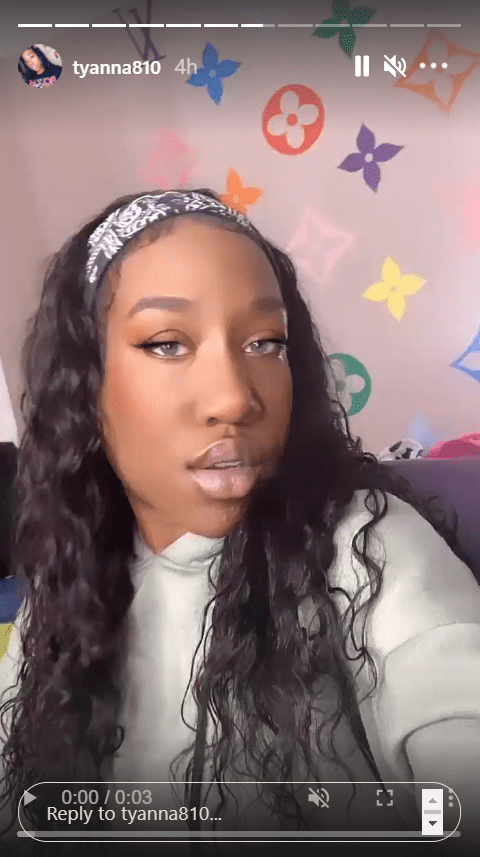 A screenshot of Tyanna Wallace's post on her Instagram story | Photo: instagram.com/tyanna810/
In 2019, Tyanna was in the news after she relaunched her fashion store in Brooklyn, honoring her famous dad's memory. The fashion connoisseur initially opened her store opposite her new place before deciding on a relaunch.
[Notorious B.I.G.] and the likes of the late Tupac and Puff Daddy, established a sound in rap music.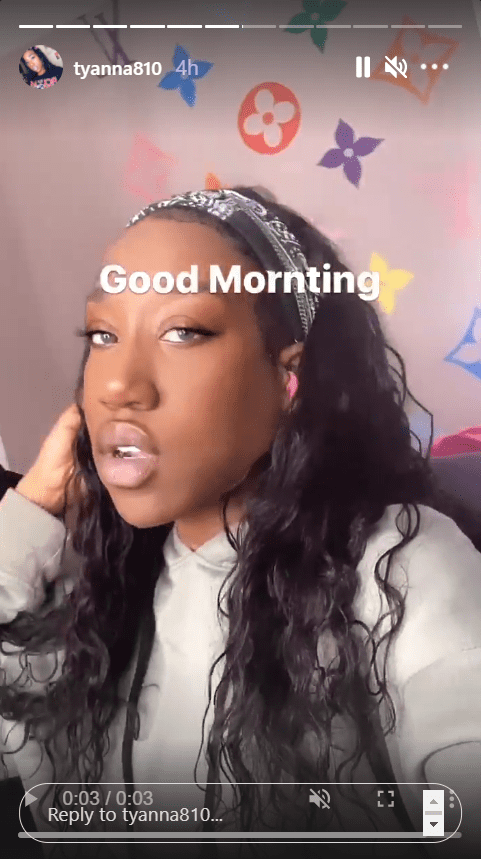 A screenshot of Tyanna Wallace's post on her Instagram story | Photo: instagram.com/tyanna810/
In an interview, the young lady, who is in her twenties, made it known that she was inspired by the everyday spectacular street style in New York and Brooklyn and the hip hop culture.
Tyanna noted that her brand had an intricate affiliation with her dad's background in Brooklyn because the late rapper was one of those who go down in history as a star from the town.
During his lifetime, Biggie was known for his style of music which was pivotal to how he made a name for himself. Besides this, the star often hinted that he was a family man.
Notorious B.I.G. fathered two kids, Tyanna and CJ Wallace, and he would often sing of doing better in life so he could give his children the support needed in their own careers.
The late rapper, whose real name is Christopher Wallace, started his career in grand style as the person who revived East Coast hip-hop in the 1990s. He and the likes of the late Tupac Shakur and Puff Daddy established a sound in rap music.
However, Notorious B.I.G.'s life was cut short in 1997 when he got shot in a homicide during an outing. This came a few months after his former friend, Tupac, was killed in the same fashion.
Please fill in your e-mail so we can share with you our top stories!