Al Roker's Wife of 25 Years Reveals Romantic Gestures Her Husband Still Makes
According to his wife and ABC journalist, Deborah Roberts, Al Roker still has a real romantic streak in him despite the lovely couple having been married for a whole whopping twenty-five years.
Speaking about her amorous husband and weather forecaster, Roberts expanded on how Roker leaves her little love notes wherever she goes. "Who knew," said Deborah, seemingly surprised by her ever-romantic lover. 
Al leaves the notes in specific places, such as beside the coffee maker or in her suitcase where she will find it while she is traveling. They are usually supportive or sweet in their nature.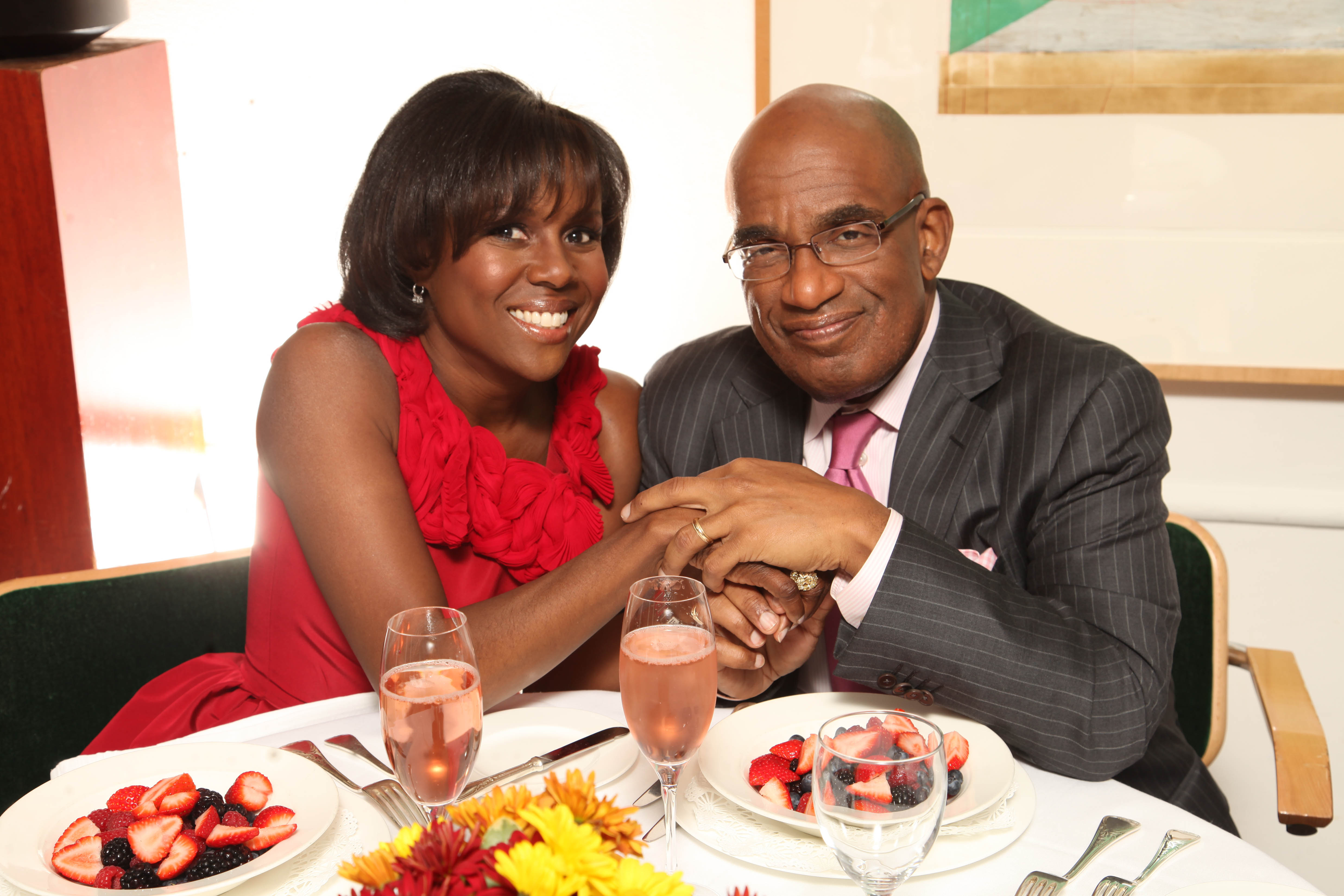 ROMANCE GONE WRONG
Roker's wife admits though, that while she appreciates her husband's loving demeanor, there are some gestures that simply rub her the wrong way. Although well-meaning, she becomes slightly annoyed when he calls her throughout the day but says:
"I think about how he really is calling because he loves me and it means something to him at that moment."
She states that finding perspective on the matter and keeping in mind Al's loving intentions is what helps her practice patience. However, the journalist confesses that she doesn't always get it right.
HOW TO WOO A WOMAN
Even before they began dating, Al would woo his future wife with many charming gestures. To catch her attention and eventually her heart, the weatherman would fill up her refrigerator and present her with blossoming flowers.
The two really seem to value romantic gestures as well as being there for each other in times of need. 
Affirmations are another trick that Roker has up his sleeve. After 25 years together, Al complimented his spouse on her big heart which he claims has made him a more caring and compassionate man.
 A SUPPORTIVE SPOUSE
A marriage is a two-way deal, where both partners are responsible for the strength of their partnership. Deborah walks this walk, acting as his rock when it comes to his prostate cancer whilst expressing that:
"I am prayerful and confident that Al will soon be back at it…embracing all that life offers for years to come."
In the early 2000s, Roberts showed up once again for her hubby. Al leaned on his doting and rock-solid wife as he went in for gastric bypass surgery in the year of 2002.
TIL DEATH DO US PART
Another long-standing couple in the eye of the public is actress Helen Mirren and her husband Taylor Hackford. The pair have been together for 34 long years and married for 23. 
Most of us are under the impression that spending time together is a great way to build a romantic relationship. However, Mirren claims that a good deal of time apart is actually what strengthens the romance.
Helen Mirren stepped out to support her hubby Taylor Hackford's new movie last night! https://t.co/Y0ayHyeg6E pic.twitter.com/qgApa2lvsr

— JustJared.com (@JustJared) November 12, 2016
Roker and Roberts celebrated their 25th-anniversary last year.  Deborah quoted Corinthians 13 in an Instagram post to honor the two's long-standing relationship.
She stated that she couldn't really believe it had been 25 years already. More than that, Roberts affirmed her husband, exclaiming that he is funny, giving, authentic and compassionate.