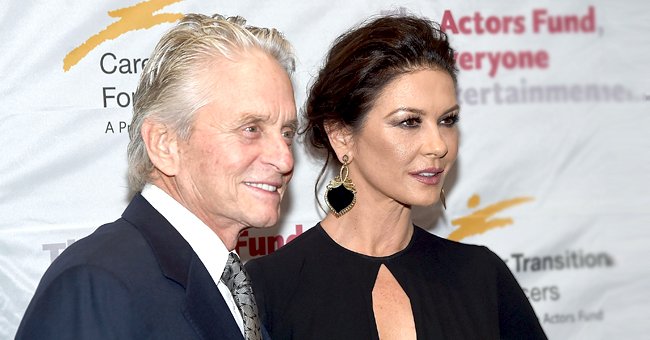 Getty Images
Closer Weekly: Michael Douglas Turns into a Big Kid When He Plays with His Grandkids
Legendary actor Michael Douglas is the proud grandfather of two grandkids, Lua, 3, and 2-month-old Ryder. An insider recently shared an insight into Michael's adorable relationship with his grandkids.
Nothing turns a big old tough guy into a big kid than being with his grandchildren. Actor Michael Douglas knows all about that. In a recent Closerweekly interview, an insider opened up about Michael and his grandkids:
"Becoming a grandfather has made Michael a 'warmer' man. He turns into a big kid himself and feels young again."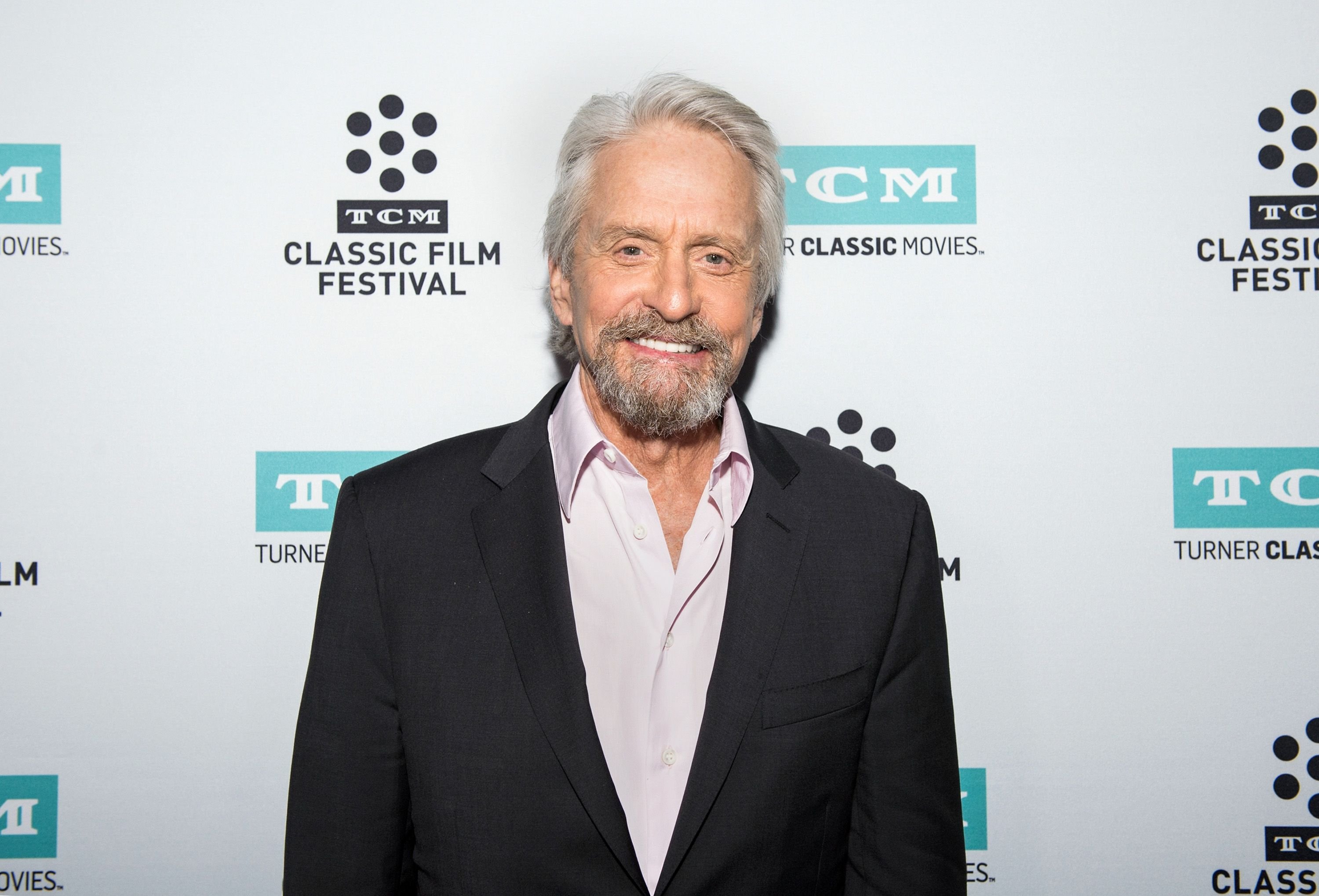 Actor Michael Douglas at the 2017 TCM Classic Film Festival on April 8, 2017 | Photo: Getty Images
The source added that the actor's grandchildren, his granddaughter, Lua, and his grandson, Ryder, always have a positive effect on him, adding that he is particularly obsessed with Lua and always makes time to see her.
Narrating how the grandfather and granddaughter duo enjoy playtime, the insider shared that Michael loves to make her smile by either pulling a silly face, tickling her, or even playing chase.
When it comes to his grandson, Ryder, born just a few months ago, the Academy Award winner is absolutely and irrevocably smitten.
The insider also added that the little one has already started being a lot like his grandpa and can see the similarities between them. Michael is certainly the sweetest grandpa.
Lua was not initially amused about having a baby brother.
Michael is the proud grandfather of his two adorable tots through his oldest son, Cameron. The younger Douglas shares Lua and Ryder with his long-time partner, Vivian Thibes.
Cameron and Thibes welcomed their youngest, Ryder, back in December, and they were joined by Douglas and his wife, Catherine Zeta-Jones, to celebrate. The 76-year-old shared a sweet photo on Instagram with the note:
"Congratulations Cameron and Viviane! Welcome to the world Ryder T. Douglas! #ProudGrandpa."
The cute family snap featured the jubilating parents, Cameron and Thibes, and their three-year-old daughter, Lua. However, both Michael, his wife, Zeta-Jones, and others had a reason to believe that Lua was not initially amused about having a baby brother.
The announcement picture captured Lua's unamused expression as she sat beside her beaming parents, who cradled the newest member of their family.
Perhaps it was an unexpected holiday present for the little girl who was still enjoying being the only child. While Michael might be a loving grandfather, he was also a son before that.
Sadly, his legendary father, actor Kirk Douglas, passed away in February 2020. This February, the doting son paid tribute to his late dad on Instagram.
Michael, a proud son, dad, grandfather, and husband, has been married to his wife, Catherine Zeta-Jones, for over two decades. Early in February, the 51-year-old actress gushed about their plans for Valentine's Day — ordering in and spending time together.
Indeed, Michael is a man of many great proportions. When fans are not obsessing over his beautiful love with Zeta-Jones, they do so over his beautiful relationship with his grandkids. What a sensational man!
Please fill in your e-mail so we can share with you our top stories!