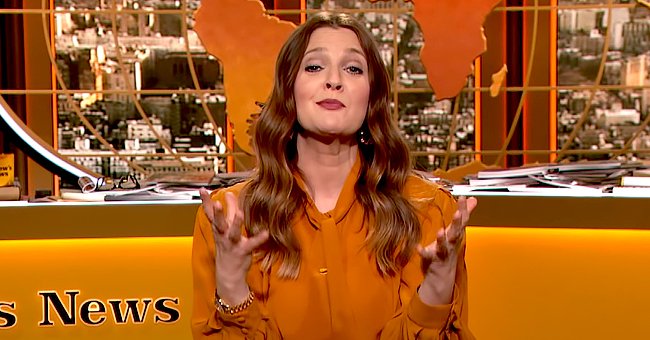 youtube.com/TheDrewBarrymoreShow
Drew Barrymore Dishes Intimate Details While Answering Dirty Questions on Her Show

In a recent episode of "The Drew Barrymore Show," Ross Mathews asked Drew Barrymore "dirty" questions in a new segment called "Coming Clean by Garnier Whole Blends."
At first, the questions seemed easy. Drew Barrymore admitted to eating food off the floor and using her name to get a restaurant reservation. After that, Ross Mathews' questions became more personal.
Mathews asked the actress if she's ever been skinny dipping. Barrymore said yes, and that she enjoyed a good skinny dip with her girlfriends as well as her daughters.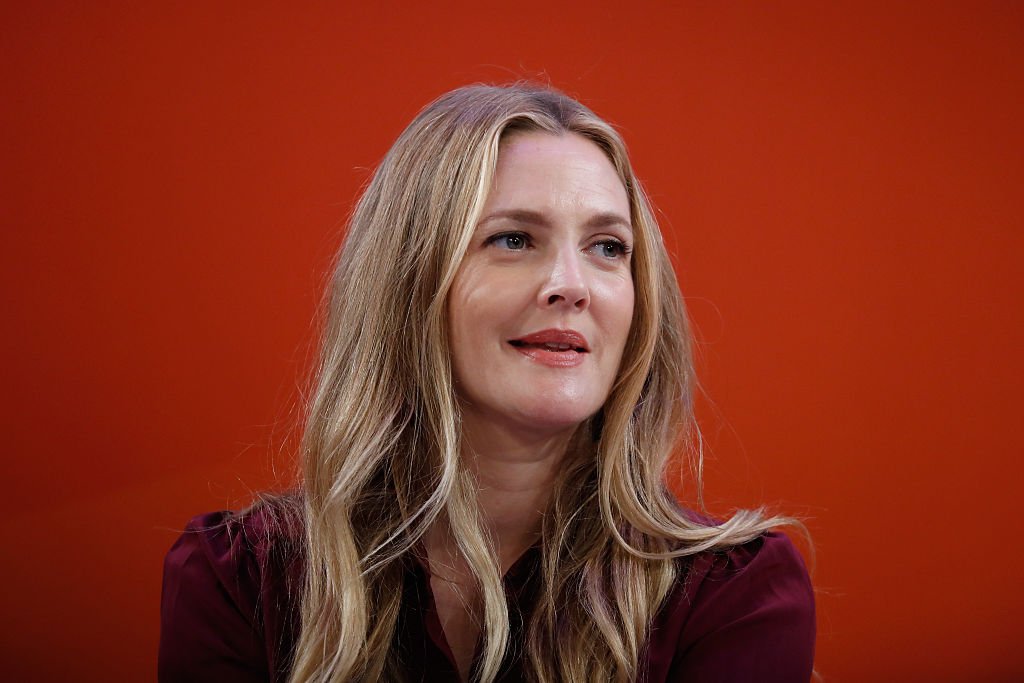 Drew Barrymore at the Building a Brand in a Mobile-First World panel on the Times Center Stage on September 27, 2016. | Photo: Getty Images
Barrymore was then asked about her private life, such as whether she's a lady who prefers "lights on or off." She replied: "I'm very weird about lighting. I like natural light from the day or, like, very soft light."
Barrymore has opened up to her television audience about her personal life a few times. She even invited her ex-husband, comedian Tom Green, on her show to talk about their marriage.
Barrymore's first marriage took place in March 1994, when she was married to bar owner Jeremy Thomas. She divorced him a little over two months later.
In 1999, she began dating Green. They were engaged in July 2000 and married the following year. Green divorced the actress in December 2001, which was finalized in October 2002.
She did not deal with divorce well, and she really found it challenging.
The beginning of 2011 saw Barrymore dating art consultant Will Kopelman. In January 2012, the two announced that they were engaged, and five months later, they married.
Barrymore and Kopelman announced their separation from each other in April 2016. Barrymore filed for divorce in July 2016, and the divorce was finalized in August 2016.
Recently, Kopelman announced his engagement to Vogue model Alexandra Michler. Kopelman posted a photo of the couple looking cute together. Michler showed off the ring he gave her.
On "Sunday's Today with Willie Geist," back in October, Barrymore talked about her difficult divorce from Kopelman, the father of her daughters, Olive and Frankie.
At first, she could not discuss it openly because she couldn't make sense of it, Barrymore admitted, adding that she did not deal with divorce well, and she really found it challenging.
However, the good news for her is that she and Kopelman's family made the critical decision to be so united and connected. That's what she calls family, Barrymore said.
Please fill in your e-mail so we can share with you our top stories!