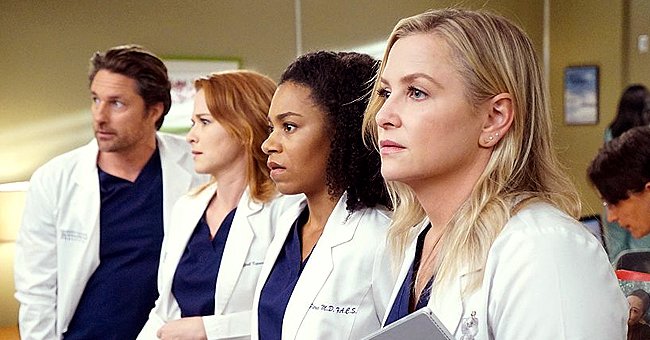 Getty Images
Grey's Anatomy' and 'Station 19' Just Released This Dramatic New Trailer

Ahead of the midseason premiere of "Grey's Anatomy" and "Station 19" in March, both shows recently released an epic trailer, teasing fans about a dramatic crossover.
The long wait is almost coming to an end for fans of "Grey's Anatomy" and Station 19." Ahead of the much-anticipated midseason premiere in March, both shows recently released a riveting trailer.
The teaser, which is for the two-hour crossover premiere episode on March 11, picked things right where it ended, with Dr. Andrew DeLuca and his sister Carina following up on the suspected human trafficking of the two teens at the hospital.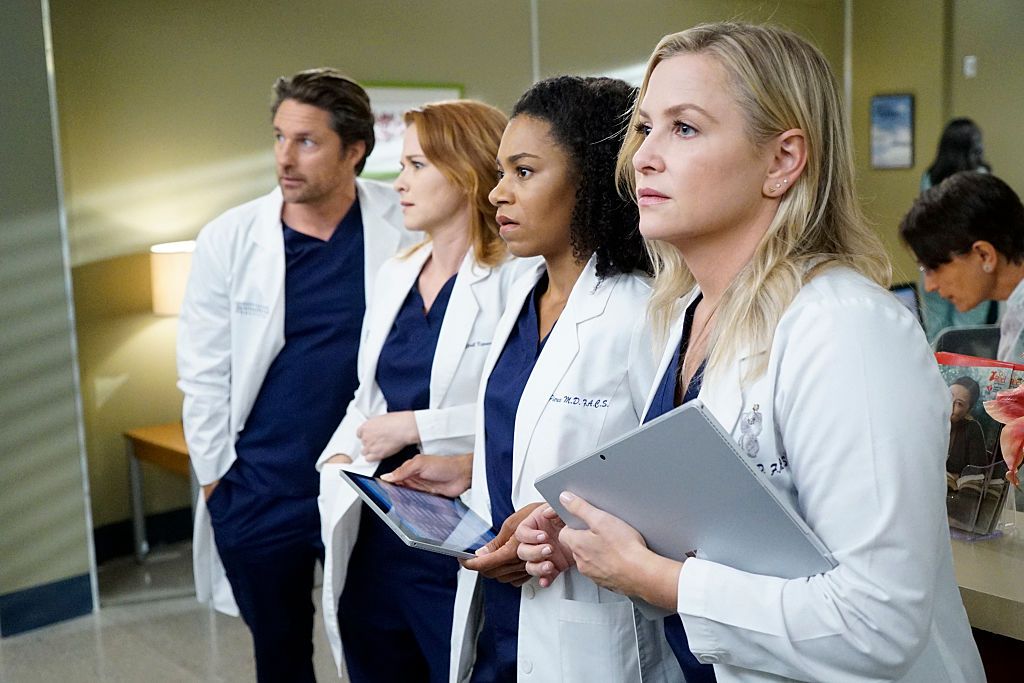 The cast of "Grey's Anatomy" on October 11, 2016 | Photo: Getty Images
The 30-second clip began with the mother of one of the teenagers saying that an evil person kidnapped the girls and locked them up in his house. The doctors at Grey Sloan Memorial and the first responders are then seen attending to the girls.
The scene switches to show fire captain Maya Bishop telling her team that DeLuca and Carina have eyes on one of the kidnappers. The siblings are seen in a car with DeLuca recording something on his phone.
DeLuca and firefighter Ben Warren are seen in an argument with the former informing him that they are approaching the kidnapper while the latter warns that it might be dangerous. Also, an unconscious Meredith Grey appears in the teaser.
Before the release of the teaser, actor Jesse Williams opened up about the show's future after 17 seasons.
Grey is seen in her hallucinations, where she usually reunites with her late husband, Derek Shepherd. The teaser concluded with a gloomy warning from Dr. Richard Webber telling Chief of Surgery Dr. Miranda Bailey that something happened.
Fans may recall that the last episode of "Grey's Anatomy" left fans with a cliffhanger after Grey, who was seemingly recovering from COVID-19, suddenly collapsed in the hallway after helping a patient.
She had to be put on a ventilator, something that she had initially fought against. Before the teaser's release, actor Jesse Williams opened up about the show's future after 17 seasons. He said in an interview:
"I remember six years ago being like, 'Yeah, two more years makes sense. And then two more years, and then two more years."
Williams, who plays plastic surgeon, Dr. Jackson Avery, admitted that he had given up predicting the ABC medical series's possible season finale. He also credited writers Shona Rhimes and Krista Vernoff for its longevity.
"Station 19," which is in its fourth season,
is a spin-off
of "Grey's Anatomy," tells the story of the Seattle Fire Station 19 situated three blocks from Grey Sloan Memorial. Ellen Pompeo serves as an executive producer on the show.
Please fill in your e-mail so we can share with you our top stories!