Michael Strahan Calls His Kids Forever Valentines and Shares Touching Photos with Them
Former professional football player, television personality, and journalist Michael Strahan shared a heart-warming post on his Instagram account for Valentine's Day of him and his four children.
When posting on social media most men share photos of their wives or girlfriends. However, Strahan took a touching and sweet approach when he posted pictures of him and his four children on Instagram.
The handsome ex-"New Your Giants" player pulled together three shots in the one post. One of his daughter Tanita, his son Michael Jr., and another of his two twin girls; Isabella and Sophia.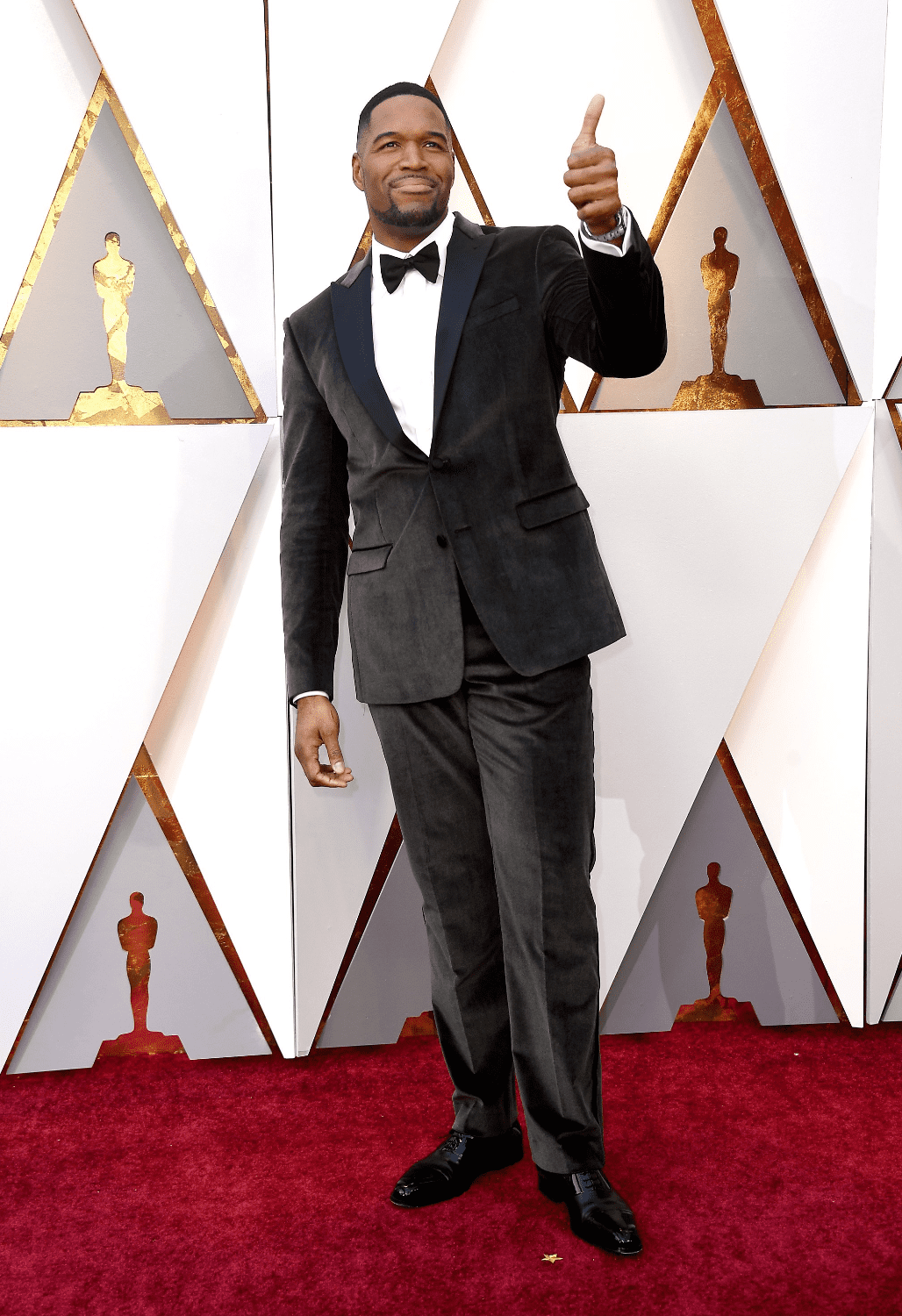 ONE BIG HAPPY FAMILY
The three photos seem to imply one big happy family with every single snapshot full of joyous smiling faces. Strahan appears to give the impression of a proud father, writing the following words in the caption: 
"Happy #Valentinesday to my 4 forever valentines! Love, Dad ❤️."
The father of four definitely has a sense of style. This was made obvious by his cool black shades which he sports in two of the photos, and which one can only assume to have cost more than a dollar.
LIKE FATHER LIKE SON
Strahan obviously values his son greatly, with his strong arm wrapped around the boy's shoulder. Looking more closely, one can't help but notice a tasteful watch on this television personality's hand.
In terms of his own kids, he [Michael Strahan] said that the twins were uniquely difficult.
Michael Jr. echoes his dad's refined looks, wearing simple yet engaging white trousers with an elegant black shirt to go. It seems that these two men don't only share the same name but also great taste in clothing.
DOTING DAUGHTERS
On the left-hand side, in Strahan and daughter Tanita's photo, the two are standing in front of a river and dressed in almost matching grey and black attire. The comment section seems to approve with one follower writing:
"So much beauty"
In the bottom photo, standing in front of the city lights with his twins, it's not easy to tell the two apart. This is besides their clothing and hairstyles; one wearing her hair up in a bun and the other letting it hang loose.
HAPPY HOLIDAYS!
Strahan clearly loves spending the holidays with his four children. This was made glaringly obvious when the TV personality shared another snapshot on his Instagram of him and all his kids for Thanksgiving. 
In the spirit of Thanksgiving, Strahan took to the post's caption to express how grateful he is for his family. The post featured the entire Strahan gang smiling happily in front of a beautiful ocean view.
Speaking of family, Strahan has spoken openly about his relationship with his own dad. In terms of his father, Strahan claimed that he was quite strict but always made sure to give his children ample attention.
In terms of his own kids, he said that the twins were uniquely difficult. This was due to their conflicting needs, where, for example, one daughter would be hungry while the other wouldn't be hungry at all.