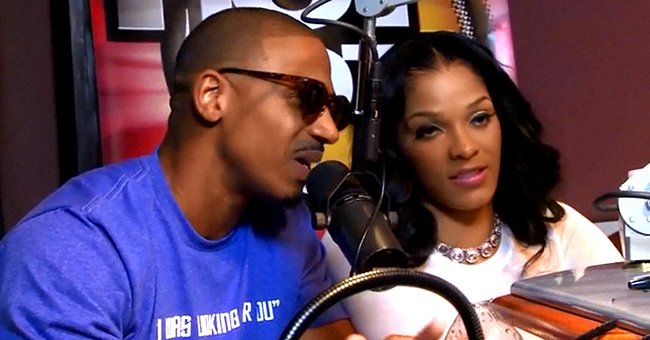 Youtube/HOT 97
L&HH Stars Stevie J & Joseline's Daughter Bonnie Melts Hearts Posing in a Pink Dress (Photo)

Bonnie Bella, daughter of the two "Love and Hip Hop" stars Stevie J as well as Joseline Hernandez posed for a picture in an adorable pink dress that was shared on her mother's official Instagram account.
Dressed in a pink dress with a flashy red heart in the background, young Bonnie Bella gave a cute smile as she struck a cheeky pose. The toddler stood confidently, mischievously standing with one hand on her hip.
Bonnie was dressed in a cute light pink dress that frilled out at the bottom. Her tiny sandals echoed this rosy color, combined with gold wings on the heels and white socks to bring the whole outfit together.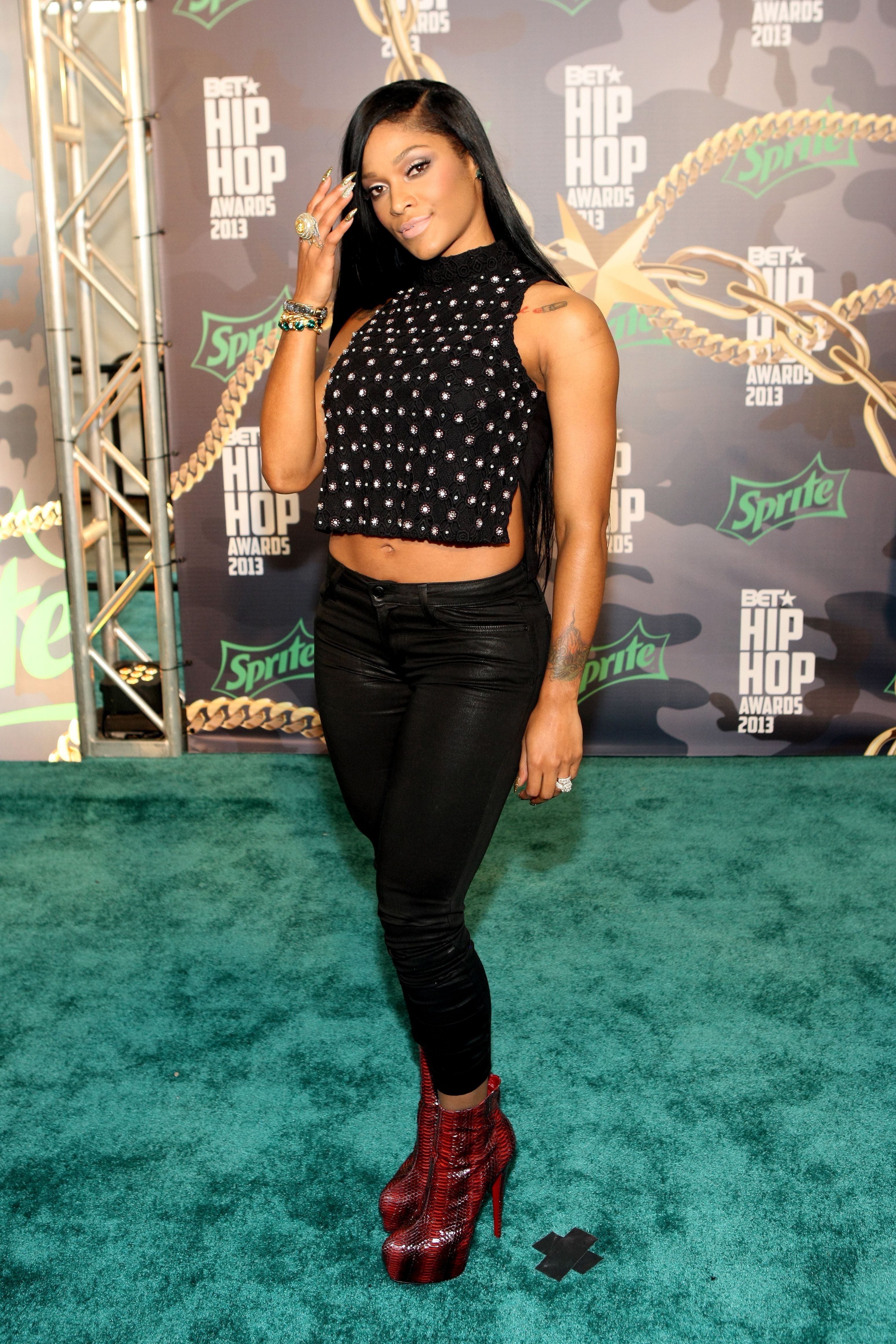 Joseline Hernandez posing for photos of the 2013 Bet Hip Hop Awards at the Atlanta Civic Center on October 15, 2013 in ATL. | Photo: Getty Images
HAPPY VALENTINES
This pink and red theme, which was present in juxtaposition throughout the entire photo confirmed that the post was indeed in honor of Valentine's Day. The post's caption confirmed this with Bonnie's mother Joseline Hernandez writing:
"Happy valentines From #bonniebella ????."
This theme carried on, with white pink, and red paper cut hearts strewn all over the hardboard floor. The hearts in the comment section, although not purposely further added to this, with hearts streaming in.
FANS ALL AROUND
The post received just over thirty-six thousand likes, with comments streaming in, remarking on how beautiful and adorable the young girl is. Many complimented her outfit as well, from her shoes to her dress.
Bonnie seems to share a deep bond with her "Love & Hip Hop" star father.
In their own words, @albritton1748 commented, "She's so beautiful ? and beautiful" It is clear that followers and fans were completely enamored by this post of the young girl.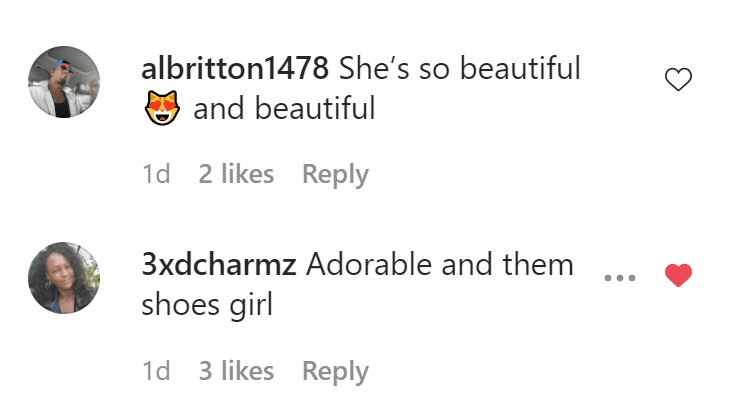 A screenshot of fans' comments on Joseline Hernandez post. | Source: Instagram/joseline
MODEL IN THE MAKING
Seems like young Bonnie has a real knack for posing. In May 2020, the photogenic little girl was featured in another Instagram post taken by her parents, with the associated caption reading:
"Bonnie'Bella ❤️❤️❤️."
Bonnie was wearing another light rose pink dress designed by Moschino. The dress, complete with a teddy bear on the front, was assumably bought from Childsplay clothing, a luxury tailor for children
FATHER-DAUGHTER LOVE
Doting on this little girl, Bonnie's father Stevie J shared a video of himself presenting a bouquet of roses to her. Telling Bonnie he loves her, he handed over the bunch of white flowers.
Followers and fans of the DJ and record producer's Instagram account absolutely adored the video of the two. One fan remarked that Bonnie is absolutely beautiful.
Bonnie seems to share a deep bond with her "Love & Hip Hop" star father. Published in May 2020, Stevie shared yet another Instagram post of his daughter dancing in yet another pink dress.
Posted on his official account, @hitmansteviej took to the caption, expressing how grateful he is for his young daughter. Hopefully, this is a true indication that Stevie has grown as a father.
Please fill in your e-mail so we can share with you our top stories!