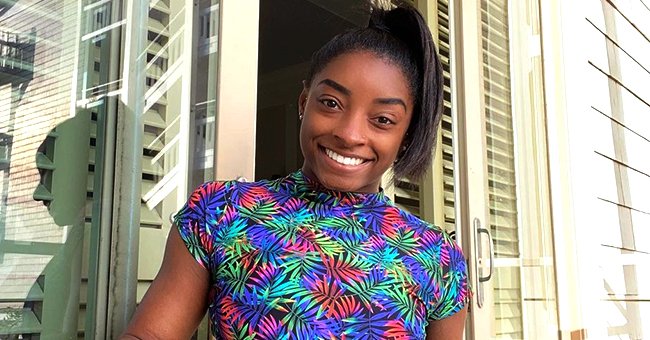 Instagram/simonebiles
Simone Biles Puts Her Fit Body on Display as She Models Gorgeous Gymnast Apparel — See the Pics
Despite the postponed Tokyo 2020 Olympics, Simone Biles was recently productive of her time. She shared her latest modeling stint and displayed her enviable fit body.
Simone Biles, the most decorated gymnast in the world, recently pulled off her modeling chops for a gymnastics apparel brand. The 23-year-old gymnast looked fit from all angles.
The stunning Olympian took to Instagram Story to share pictures of herself dressed in gorgeous leotards from GK Gymnastics, a leading brand for gymnastics apparel.
LOOKING FIT IN LEOTARDS
In the first picture, Biles looked sweet in the pink leotards with large swirls printed on the left part. The gymnast superstar posed and gave out her best smile. The word "wow!" was written on top of Biles' picture.
In another IG story snap, the four-time gold-medalist exuded confidence in dotted gymnast apparel in pink and blue. Known for flaunting her jaw-dropping figure on her Instagram feed, she looked flawless as she displayed her toned arms and legs, her remarkable assets.
MODELING WHILE TRAINING
The Ohio native's modeling stint for gymnast apparel came after displaying her fit body for Sports Illustrated magazine in 2019. She flaunted her rock-hard abs in different bikinis.
While modeling, Biles was hard at work in perfecting her moves for the 2020 Tokyo Olympics. However, her effort was wasted due to COVID-19. She admitted she was upset and said:
"I just sat there, and I was like, 'I really don't know how I'm gonna do this."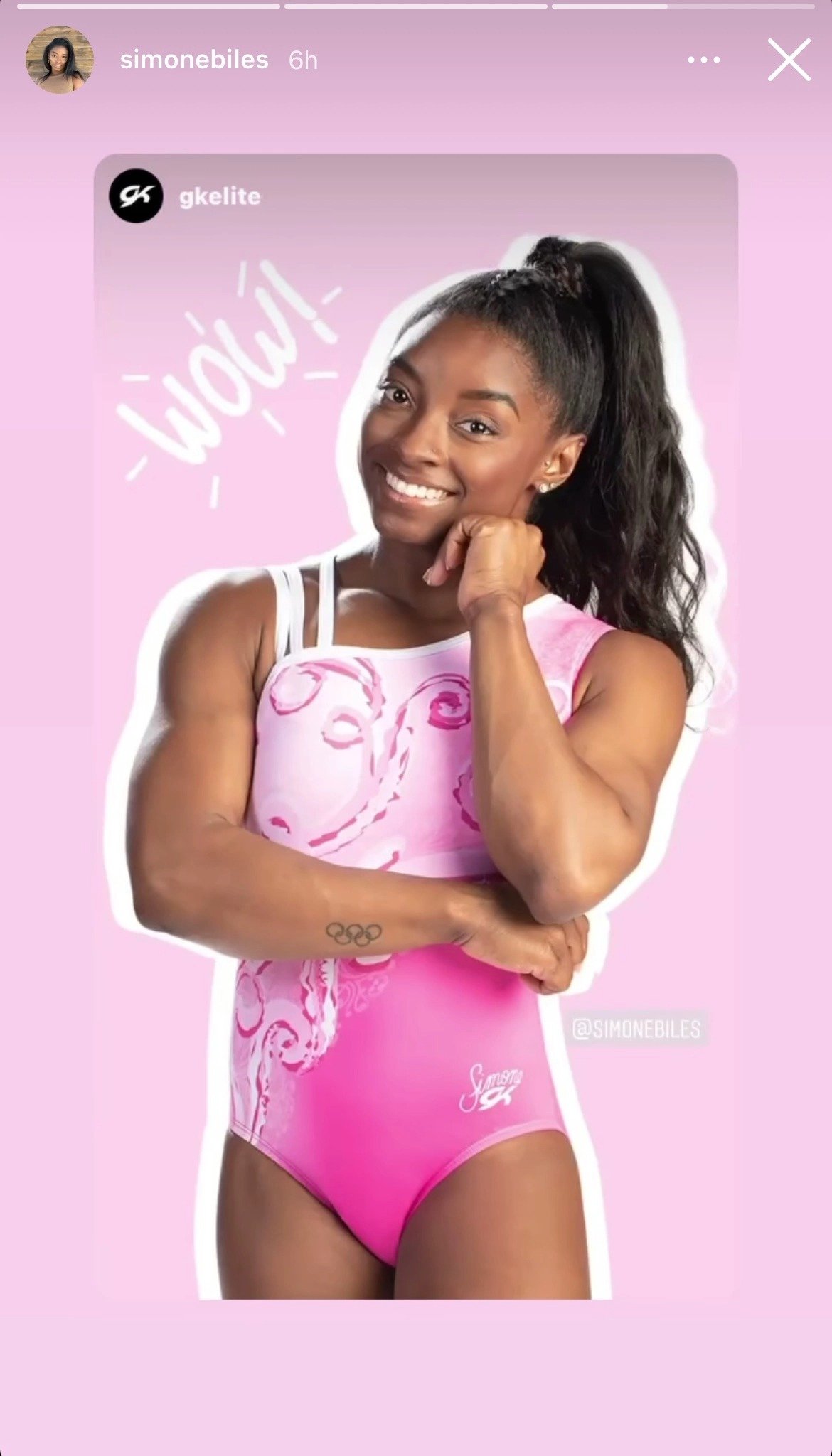 Simone Biles wearing a pink gymnast apparel from GK Elite, showing her toned body. | Photo: instagram.com/simonebiles
HER MENTAL HEALTH STRUGGLES
It was hard for Biles to accept that her much-awaited event got postponed and moved to another year. Her mental health was affected to the point that she expressed quitting her career.
In her documentary, Biles said that the gymnasts' bodies are like "ticking time bombs."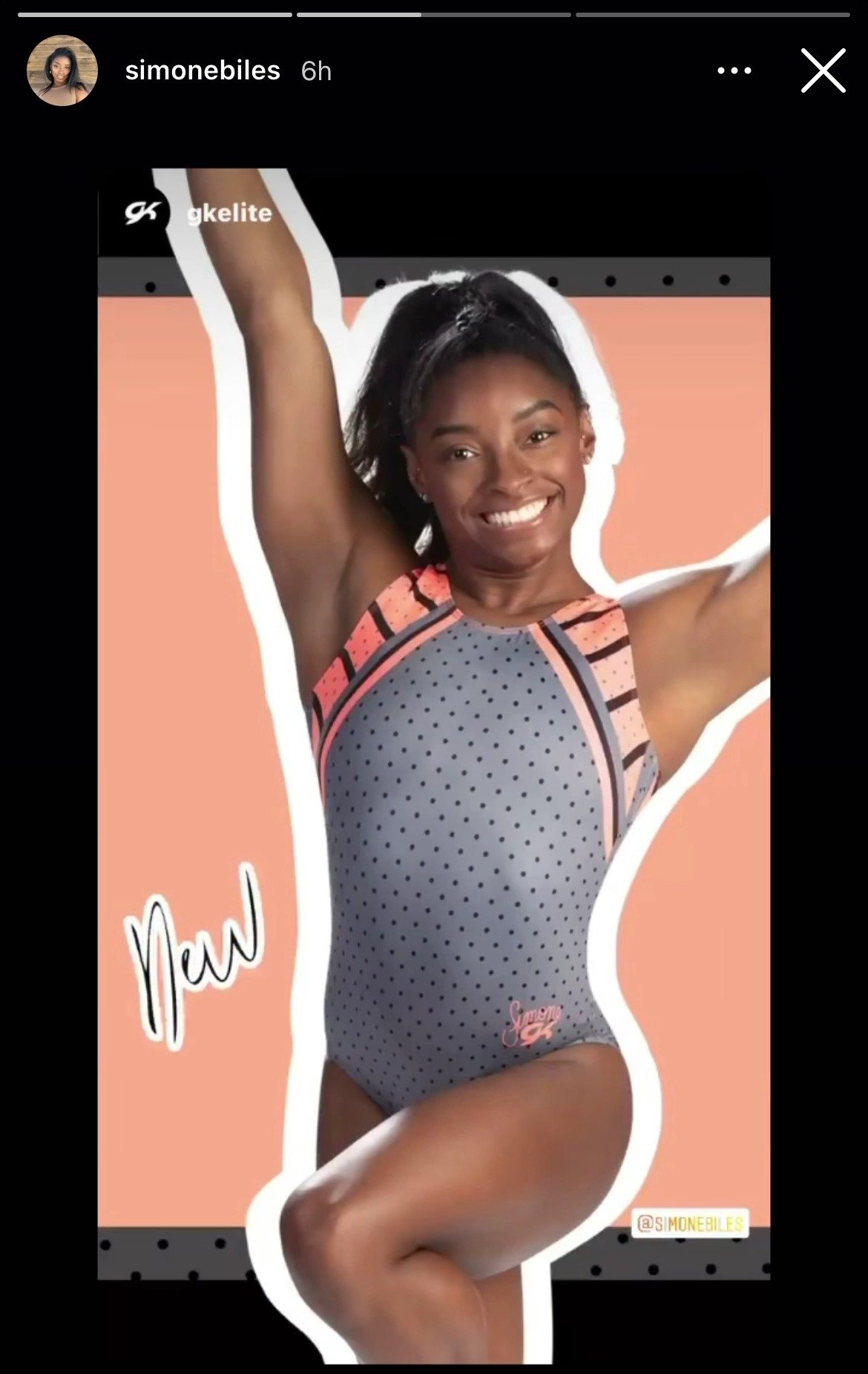 Simone Biles in another leotard outfit showing off her fit physique. | Photo: instagram.com/simonebiles
Biles shared her trainers were concerned about her situation and gave her a seven-week break from training. It was the first time she took a long rest after several years of training and competition.
It took a while for the gymnastics superstar to get back on track. Biles said she was thankful that her coaches managed to convince her to remain in her career.
Early this month, Biles will be featured in an upcoming episode of the Versus On Watch series on Facebook, titled "Simone vs Herself." The series will show Biles' journey to the Tokyo Olympics.
In her documentary, Biles said that the gymnasts' bodies are like "ticking time bombs." The episode is expected to premiere this summer.
Please fill in your e-mail so we can share with you our top stories!