La La Anthony Puts Her Curves on Display Lying in a Bath in a Skimpy Bikini with a Long Braid
La La Anthony breaks the internet with her post-Valentine's Day photo. She flaunted her curves lying in a bath while rocking a skimpy bath suit with a long braid.
TV personality and actress La La Anthony may have a busy schedule due to her multi-faceted career. Still, she sure pays a lot of attention to her looks.
She has managed to cop about ten million Instagram followers, and like many celebrities, La La engages her fans with different posts revealing a part of her lifestyle.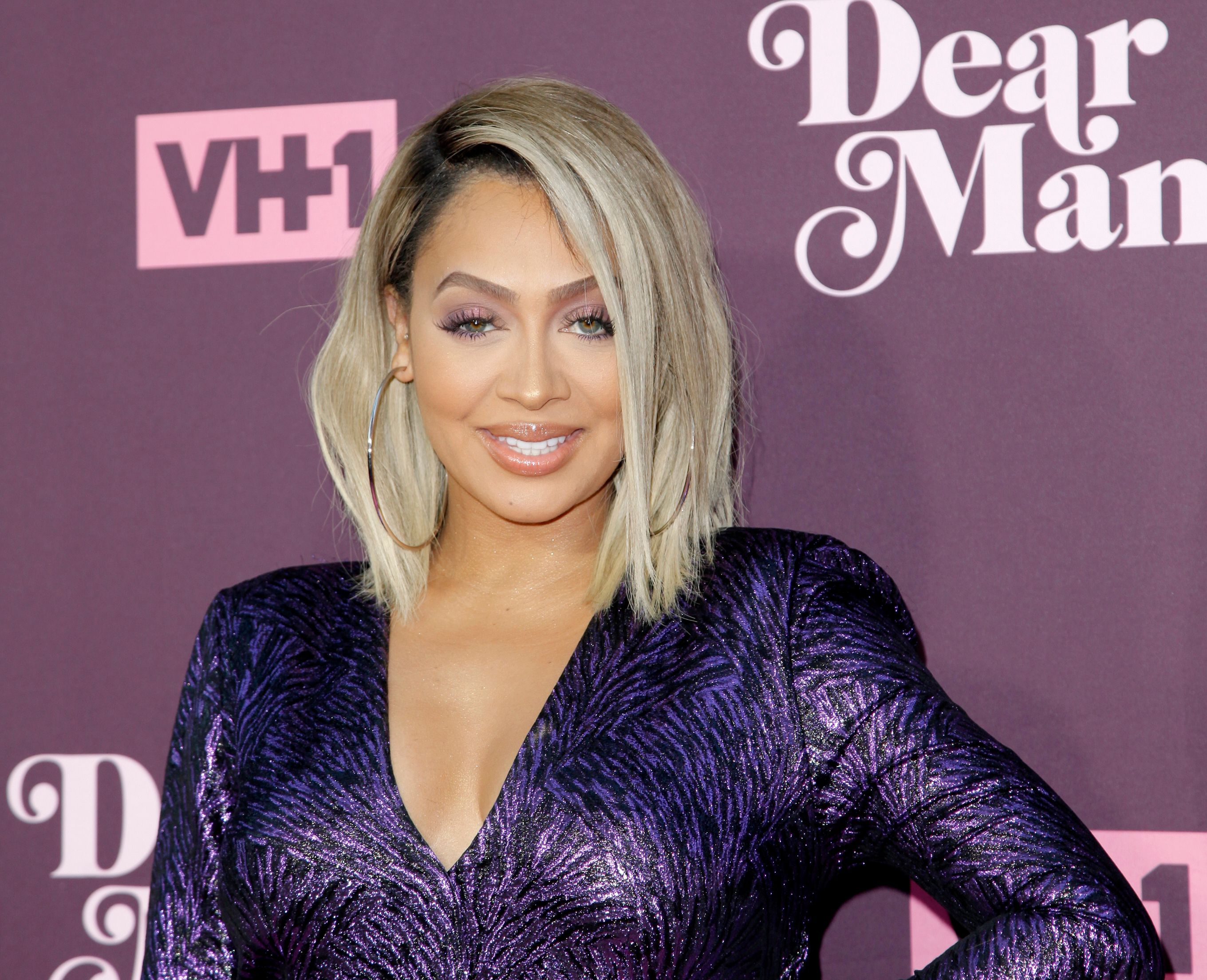 A few hours ago, she shared a drop-dead gorgeous post flaunting her hourglass figure—the onscreen diva dressed in a skimpy two-piece swimwear leaving little to the imagination.
The actress's black bath suit synced perfectly with her long braided ponytail hairdo equivalent to her body length. She posed with one hand to her face and the other on white and black marble.
La La could be seen lying in a bathtub while stretching one of her legs and arching the other. Her red painted toenails and magnified gold neck chain and pendant could also be easily identified in the photo. The image caption read:  "DND."
Fans flocked to the post by serenading the celebrity with numerous likes and comments. They gushed on her perfect body and chic two-piece selection.
Despite having a lot on her plate, the author has made it known to the world that she is committed to being an excellent parent.
La La has also given her fans a reason to count on her credibility as a fashionista.
She has a teenage son named Kiyan, and during an interview in August, La La talked about juggling work and her presence in Kiyan's life.
Although she is no longer with her son's father, NBA star Carmelo Anthony, as the pair separated a few years ago following accusations of infidelity, the former couple is very involved with their son, and they have a cordial connection.
For the mother-of-one, it is essential for Kiyan to grow up in a household filled with love despite his parents' separation. During an interview, she said:
"I always want my son to be able to say 'No matter what, my parents loved each other, my parents loved me.'"
Regarding being there for her son, she confessed that they have even bonded better, especially since the quarantine afforded them the luxury of time to be together. Now, she understands Kiyan better as he allowed her into his teenage world with no restrictions.
While her young son may count on his mother's love and presence, La La has also given her fans a reason to count on her credibility as a fashionista. She effortlessly makes fashion statements by giving her look a bit of a spin.
Earlier in the month, the actress rocked a brown-blonde bob hairstyle, leaving her fans to gush on her appearance. Despite the hair change, she maintained her classy and dashing look.