Olivia Wilde Praises Harry Styles as He Plays Supporting Role in the Film 'Don't Worry Darling'
Olivia Wilde has nothing but praise for her castmate and boyfriend, Harry Styles, after the film crew wrapped on the set of "Don't Worry Darling." Wilde was spotted moving her luggage into Styles' home on Valentine's Day. 
Olivia Wilde has gushed over her boyfriend Harry Styles, who co-stars on Wilde's directorial sophomore movie "Don't Worry Darling." Wilde shared a series of Instagram posts thanking the cast and crew for their efforts, reserving the last post for Styles.
Wilde, 36, shared a snap of Styles, 27, looking debonaire in a black and white photo of the "Golden" singer sitting on top of a 1950s inspired car. She wrote an endearing thank you note to Styles to accompany the photo.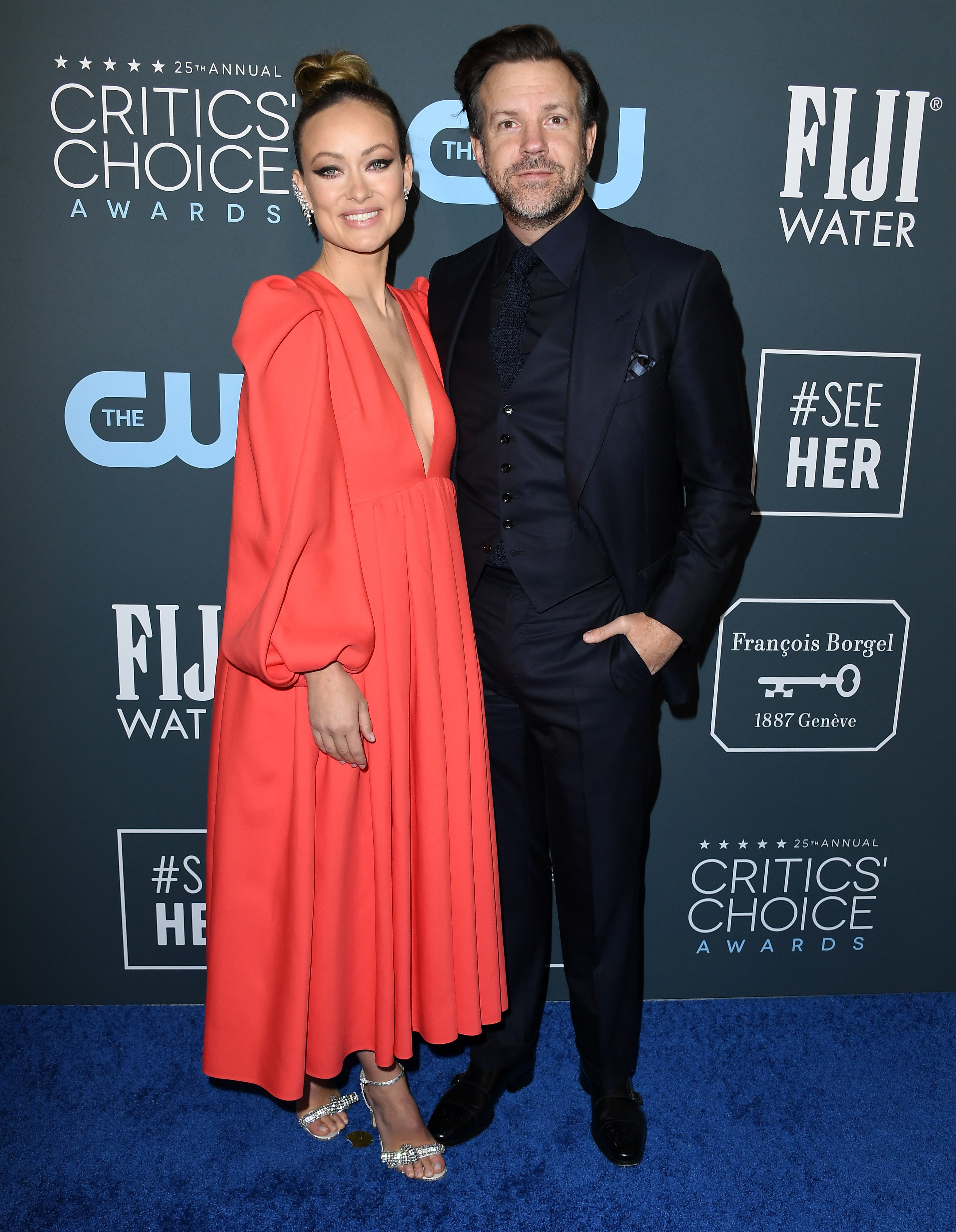 The "Booksmart" director outlined how difficult it is to finance films with female leads due to male actors turning down roles that have them as supporting cast members. 
She then commended Styles for allowing lead actress Florence Pugh to take center stage. Wilde also credited Styles with injecting a "nuanced sense of humanity" into his role, as she wrote in her caption: 
"He didn't have to join our circus, but he jumped on board with humility and grace, and blew us away every day with his talent, warmth, and ability to drive backward."
According to a source, the actress and director were spotted packing luggage into the boot of her car on Valentine's Day, outside of ex-fiancé Jason Sudeikis' LA home. 
She was later spotted parking her car outside Styles' Hollywood Hills home, following which the luggage was offloaded from the vehicle. The couple was photographed together at Style's residence this month.
Murmurs of a romantic relationship between Wilde and Styles first began in January.
Styles joined the cast of "Don't Worry Darling" late into the project, taking over the role of Jack from Shia LeBeouf, who was let go of by Wilde. The pair developed a romance while working together on set.
As part of the applause that Wilde distributed on her social media, the director also spoke very highly of Pugh, who depicts Alice in the film. Wilde wrote in her caption: 
"I will forever be grateful for you, Flo. It was an honor to be your captain. Can't wait for the world to see the astonishing work you've put into this movie." 
Wilde and Sudeikis made headlines in September last year after it emerged that they had called off their seven-year engagement. The exes kept living together to co-parent their son Otis, 6, and daughter, Daisy, 4. 
An insider close to Sudeikis would later point the finger at Styles, laying the blame at the former "One Direction" member for the cause of the break-up. 
Murmurs of a romantic relationship between Wilde and Styles first began in January, after it was reported that the two were holding hands while attending the singer's agent's wedding. They were later photographed showing PDA in Santa Barbara.
A source close to the actress said that the couple spent almost all their time together throughout filming and that they both seemed very into each other. The sources added that the mom of two was very happy.