Closer Weekly: Meghan Markle's Mom Doria Is Overjoyed About Becoming a Grandma Again
Meghan Markle's mom Doria Ragland is reportedly thrilled about her daughter's second pregnancy as she is happy to become a grandmother again. Meghan and Harry recently shared the great news of expecting their second child.
Following Prince Harry and Meghan Markle's announcement that they are expecting their second child, a source close to the family revealed that Meghan's mom, Doria Ragland, is on cloud nine about the news. The insider said to Closer Weekly:
"She couldn't be happier! Archie adores Doria. They're super close, and she'll without a doubt have the same loving grandmother/grandchild relationship with baby No. 2!"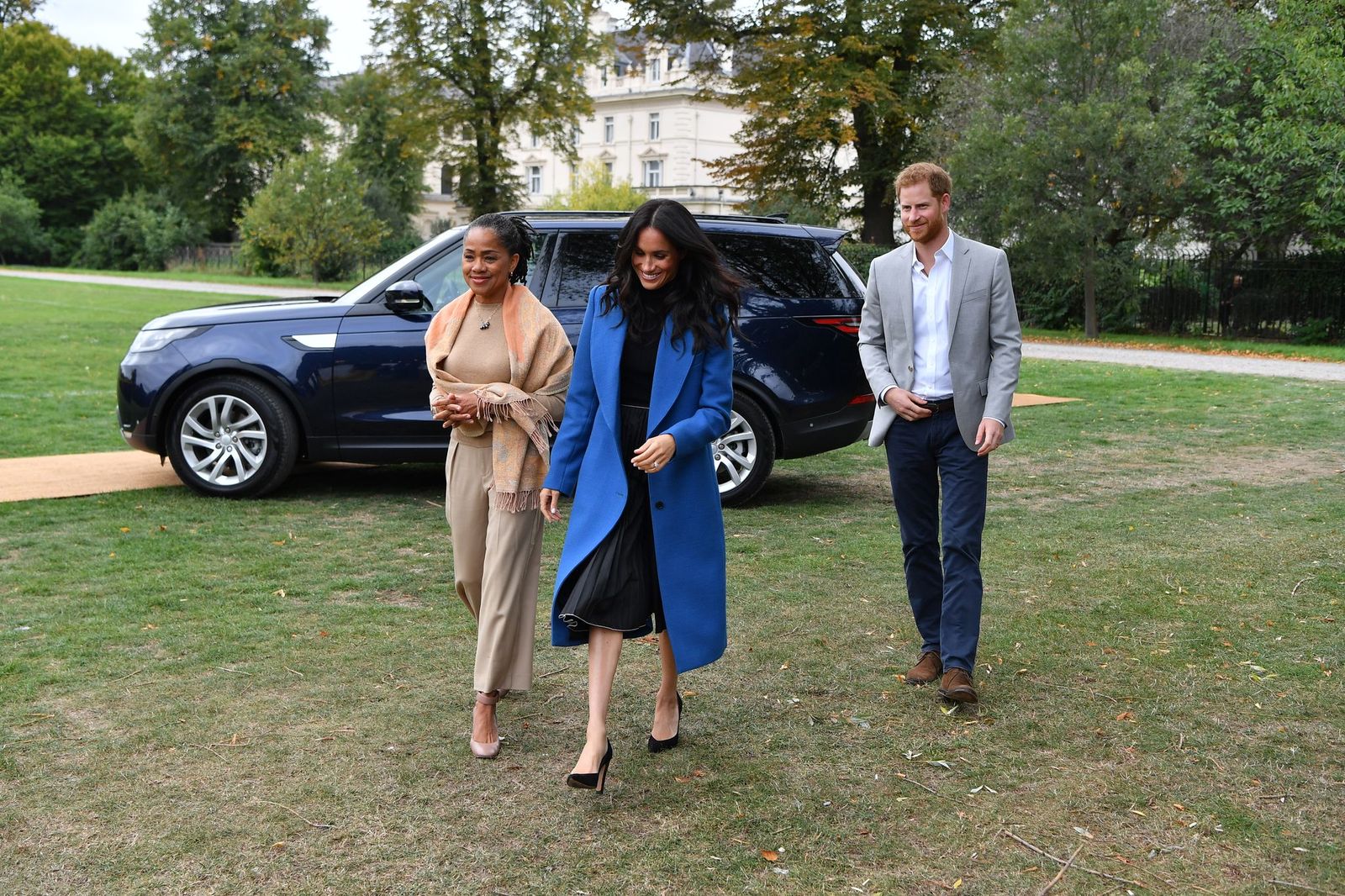 The source noted that Ragland feels joyful about becoming a grandmother for the second time. Previously, an insider revealed to the publication in October that Ragland and her royal grandson Archie have a special, unbreakable bond. 
Following the Sussexes' relocation to the United States after stepping down as senior members of the royal family, the 64-year-old was thrilled to have her daughter, son-in-law, and grandson in close reach.
The yoga instructor was pleased with Meghan and Harry for granting the toddler the chance to have the freedom in life to make choices, something Archie wouldn't have been able to do if he was still in the United Kingdom.
Back in July, it was reported that Ragland joined her daughter and son-in-law at Tyler Perry's mansion.
At the time of "Megxit," a friend of Meghan revealed to Daily Mail that Ragland fully supported her daughter's exit. The former social worker was worried about the "Suits" alum battling anxiety attacks and feeling miserable.
The Los Angeles-based social worker allegedly felt relieved that Meghan put her mental health and well-being first and felt confident about her daughter following the road less traveled.
Harry and Meghan, on the other hand, were glad to be close to the latter's mom as they strongly believed she would have a significant impact on their son as she is a spiritual and calm woman who is confident in her skin.
Back in July, it was reported that Ragland joined her daughter and son-in-law at Tyler Perry's mansion, where they were waiting out the pandemic. The doting grandmother was given a room in the actor's 12-bedroom Beverly Ridge Estate.
The insider explained that the period was the longest that Ragland had spent with her beloved grandson since his birth in May 2019. She helped bathed the toddler and read to him every morning while assisting Meghan with his all-organic meals.