NFL Star Patrick Mahomes Gently Cradles Fiancée Brittany Matthews' Baby Bum in a Romantic Photo
American football star Patrick Mahomes cradled his fiancée and high school lover, Brittany Matthews' baby bump, in a romantic Valentine's dinner photo she shared on Instagram.
 Brittany Matthews, the fiancée of NFL star, Patrick Mahomes posted an adorable snapshot that showed her and the latter enjoying dinner on Valentine's Day. She captioned the post:
"Happy Valentines Day Babes."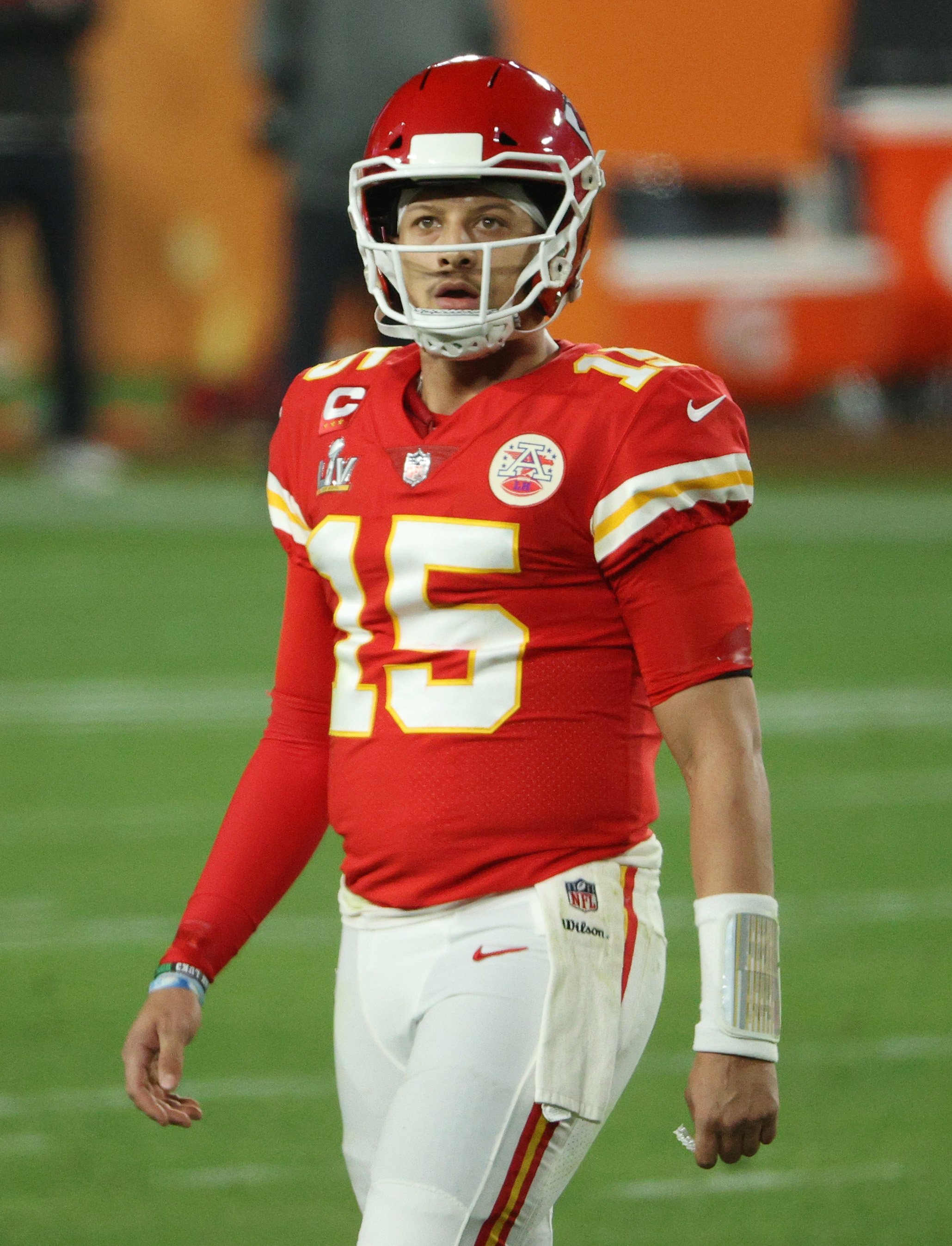 In the snapshot, Mahomes gently cradled Matthews' baby bump with a satisfied and happy smile. They posed behind a table filled with candles, roses, and a bottle of champagne. The post has generated congratulatory messages.
The Kansas Chief Quarterback, Patrick Mahomes, proposed to his longtime girlfriend and high school lover in September 2020 at Arrowhead Stadium during a game. 
The couples also announced in September 2020, shortly after the engagement, that they were expecting a child. This was followed by another announcement in October that they were expecting a baby girl, much to their fans' excitement. 
Matthews' preparation for her child's delivery has been topnotch and consistent. She has posted various photos and videos of their baby's nursery and items they had been getting in preparation for their baby's arrival.
In January, Matthews posted a photo of a custom jean jacket she bought for her expected baby girl with her father's name on the jacket. The couple has been in a relationship since March 2012 and they have always rooted for each other in their athletic career path. 
Though they attended different colleges after high school, they chose to remain in Texas to keep their relationship stronger and stay close to each other. 
They cheered each other on in their wins and losses and made it a point to always get past the situation, including Mahomes' Super Bowl LV loss on February 7. 
Following Mahomes' recent loss against the Buccaneers in the Super Bowl LV, his mother Randy had a lot to say on Twitter about the game. 
She felt the referee was not fair enough as he had too many calls against Mahomes while still rooting for her son and praised him for handling the loss well. 
Meanwhile, Matthews claimed they did not want the game to end that way but noted her beau played his heart out. She expressed pride in Mahomes and everything he does. 
Mahomes' excitement to be a father supersedes the loss he encountered as he counts down to his lover's delivery date. The would-be-father thinks it would be a special moment for him, as he would improve himself and be the best dad.