Patrick Mahomes Shares His Excitement about Having a Baby Girl with Fiancée Brittany Matthews
Patrick Mahomes is excited to become a dad. The Kansas City Chiefs Quarterback may have suffered a Super Bowl loss, but he'll soon experience the greatest joy when he welcomes his daughter with fiance, Brittany Matthews. 
Patrick Mahomes has revealed to 610 Sports Radio Kansas City that he is looking forward to welcoming his daughter with his fiance, Brittany Matthews. Mahomes added it could happen at any second. 
The 25-year-old athlete expressed a bit of anxiousness around Matthews' due date, saying he hoped she would be able to make it to her full term.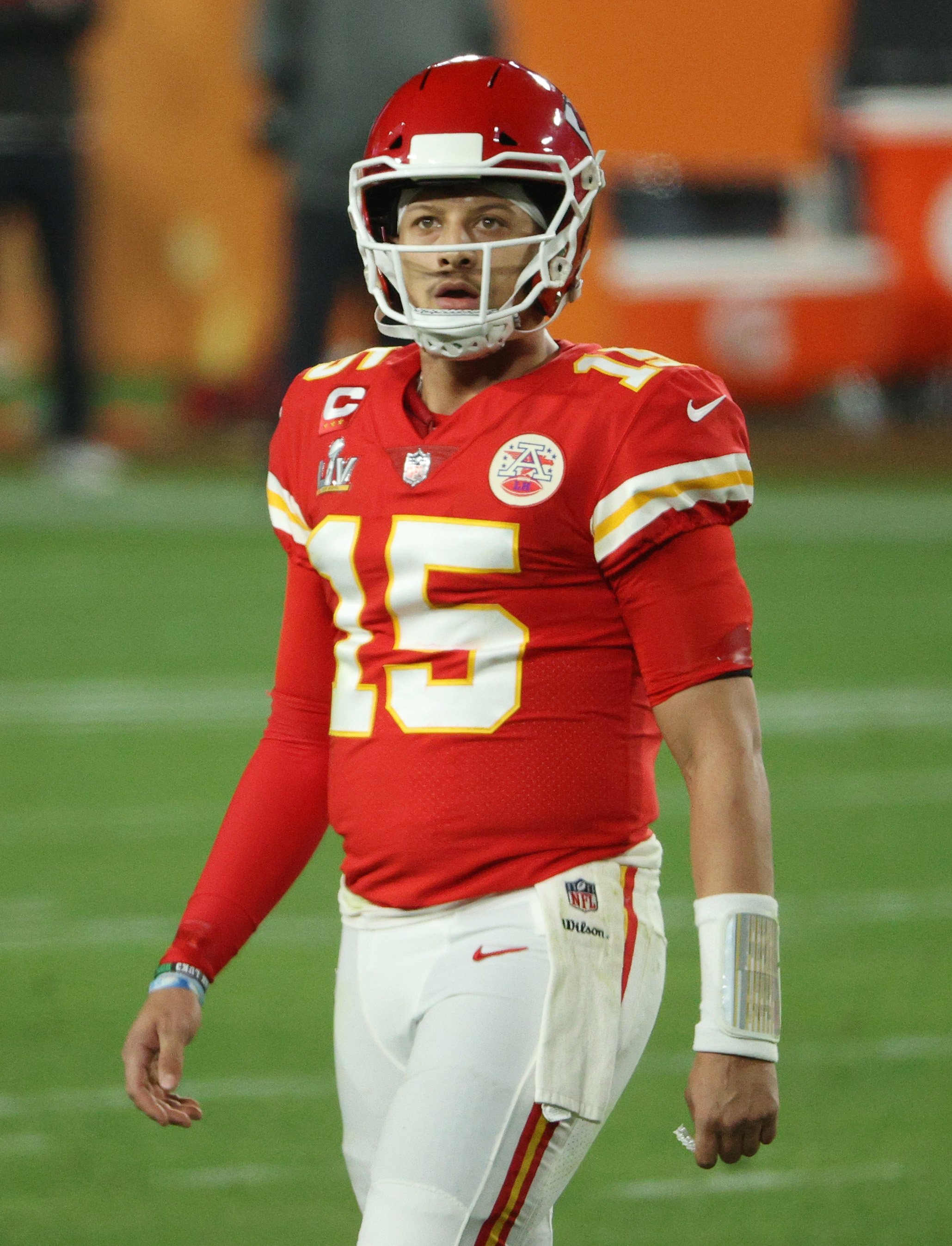 More than anything, Mahomes said he was looking forward to going along the path of improving himself and figuring out all the different ways he can become a good father to her, adding: 
"It's gonna be something special." 
The young couple has dated since they were teenagers and announced they were expecting their first child together last September. The announcement was made shortly after the pair got engaged. 
Judging by the personal trainer's Instagram posts, the mom-to-be has been having fun preparing for their little one. Last month she shared a snap of a tiny custom jean jacket with Mahomes' name and jersey number on the back. 
Mahomes will no doubt borrow from lessons imparted to him by his father, former MLB pitcher, Pat Mahomes Snr.
For the Super Bowl final this past Sunday, Matthews looked exquisite in a white dress, black blazer, and heels in a photo she shared on her social media platform, where she lovingly cradled her baby bump. 
Sunday's game brought out the competitive streak in Mahomes' mother, Randi Mahomes, who criticized some referee calls. She hinted that the Tampa Bay Buccaneers were being favored, as she Tweeted:
"Looks like the fans were right. The refs are for the other team. Even their fans say it's so.. smh.. i still believe." 
Meanwhile, Matthews fired shots at ESPN, who Tweeted a picture of Mahomes looking discontent. The loyal fiance retweeted the image, telling ESPN that Mahomes still looked good to her. 
Y'all are 🗑🗑🗑 for this too, but he looks damn good to me😍🔥 https://t.co/e4YCpeoQo4

— Brittany Matthews (@brittanylynne8) February 8, 2021
While Mahomes' family struggled with the loss, Tom Brady and his family enjoyed the exact opposite. The 43-year-old impressed everyone by adding a seventh trophy to his mantle and giving the Tampa Bay Buccaneers their second league win. 
Brady enjoyed the celebration with his wife, supermodel Gisele Bundchen, and their children Vivian, Jack, and Benjamin on the field. Brady shared a kiss with Bundchen to celebrate his victory. 
Mahomes will undoubtedly borrow from lessons imparted to him by his father, former MLB pitcher Pat Mahomes Sr. Speaking to 'Men's Health' last March, Mahomes credited his father for teaching him about hard work. 
As a spectator to his dad's career, Mahomes realized that he needed to seize every opportunity that comes his way. He added this had ignited a fire in him to go after as many Super Bowl titles as possible while he still can.