Take a Tour inside Tom Brady and His Wife Gisele Bündchen's Tampa Bay Mansion
Tom Brady and his gorgeous wife Gisele Bundchen gave us a sneak peek of their home. The pair participated in the couple's challenge on Instagram, where they answered questions about one another with their eyes closed.
The couple took a video of their activity while one individual can be heard asking them questions in the background. The football quarterback seemed to be enjoying bonding with the Brazilian beauty and their son.
The 1-minute video starts with the twosome sitting comfortably on the porch. "As you can see, Benny always knows best," Gisele wrote on her post.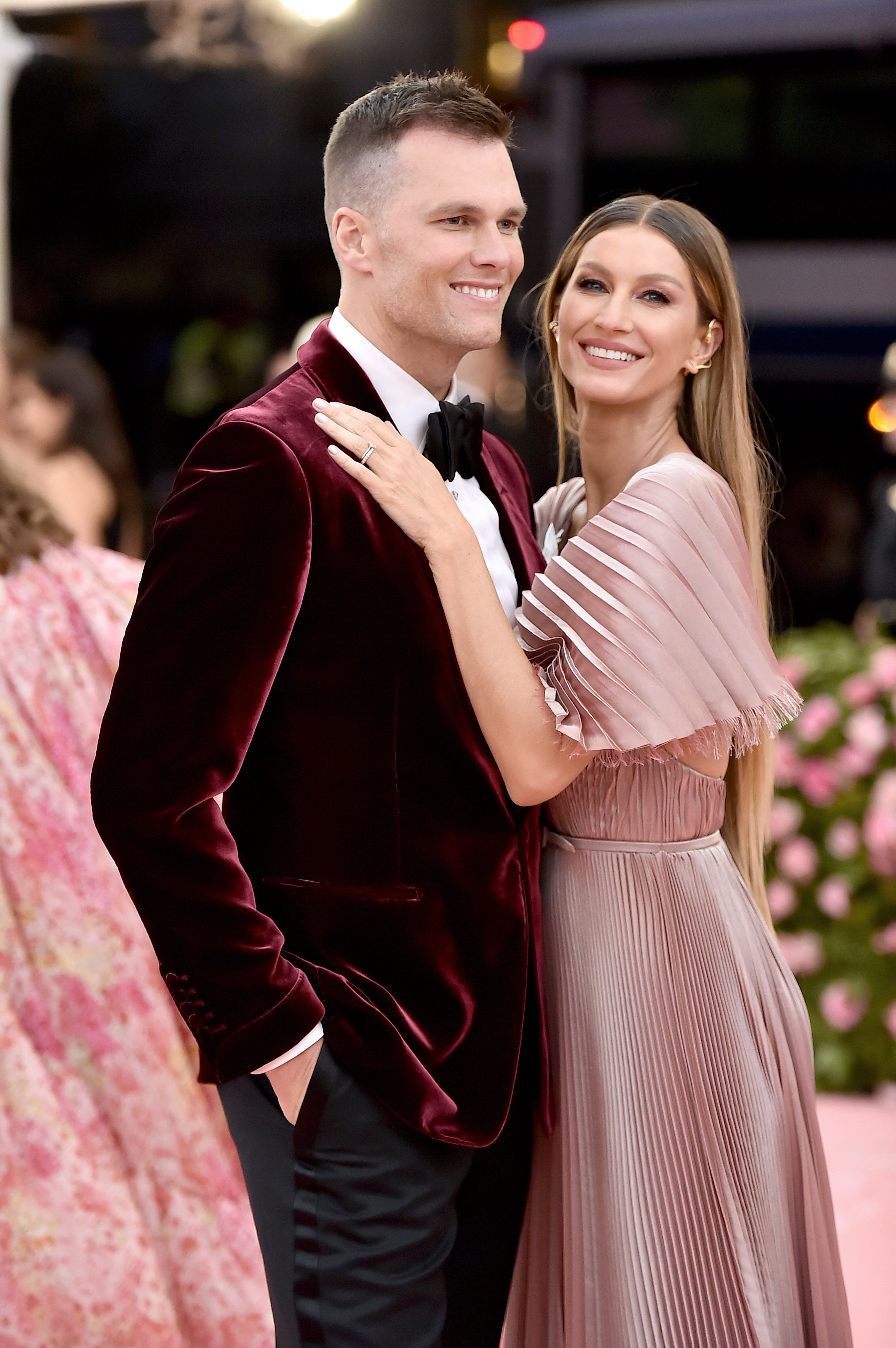 Their son also participated as he appears to be hiding from the back as he makes hand gestures while also answering questions about his parents. The background shows the beautiful, designed wall that has a lot of character.
Grey in color, it is made from carved stones combined with beige tiles. Brady wore a grey T-shirt with blue shorts and had black knee support. 
Bundchen also went for a more comfortable casual look as she wore a white T-shirt with grey leggings. With her pretty self, she went makeup-free.
The model wore her blonde curly locks down as she had her eyes closed, blushing from responding to the questions. From the last question, their son Benny stood up as he can be seen shirtless.
Bundchen and her husband have shared many photos of their new mansion on social media since April 2020. They moved with their two children Vivian and Benjamin, when Brady signed with the Tampa Bay Buccaneers for the 2020/2021 season.
At the time, the duo was reportedly renting the lavish 30,000 -square-foot abode that has incredible views of the bay. The residence was previously owned by a former professional baseball shortstop Derek Jeter.
While they continue enjoying their rental home, Bundchen continues to be a doting mother to their two kids. The supermodel began modeling in 1997 and has since fronted campaigns for Versace, Givenchy, and Salvatore Ferragamo.
Bundchen got her big break in Alexander McQueen's spring show in 1998. She then ventured into acting back in 2004, playing a supporting role in the movie "Taxi."
The businesswoman and Brady tied the knot in 2009 at the Santa Monica Catholic Church in California. Together they have two children.
Their first child Benjamin was born in 2009, and his sister Vivian followed three years later. The kids have a stepbrother who is Brady's first-born son named John Edward Thomas from his previous relationship.
Brady recently spent time with his kids post the Super Bowl. After leaving the New England Patriots, he scored another victory on Sunday, and he was spotted embracing and celebrating with all his kids after the game with Kansas City Chiefs.
Vivian, 8, was seen kissing her dad on the cheek as the Buccaneers celebrated a 31-9 victory over Patrick Mahomes and the Chiefs. After the game, the 43-year-old football star was named Super Bowl LV MVP and now has the seventh Super Bowl ring of his career.