Meek Mill and Nicki Minaj's Love Story: From Engagement Rumors and Massive Ring to Public Feuds
Rappers Nicki Minaj and Meek Mill were an item between 2015 and 2017, and there were even rumors of the two planning to get married at some point. But then, the whole thing ended faster than it began.
38-year-old Trinidadian-American rapper Nicki Minaj and 33-year-old American rapper Meek Mill were only a couple for two years, but they sure gave the press plenty to talk about in that period.
There were always rumors circulating about the star couple. The two also collaborated as artists a lot, not only recording songs together but also going on tour as a team. Let's look back at their much-publicized relationship.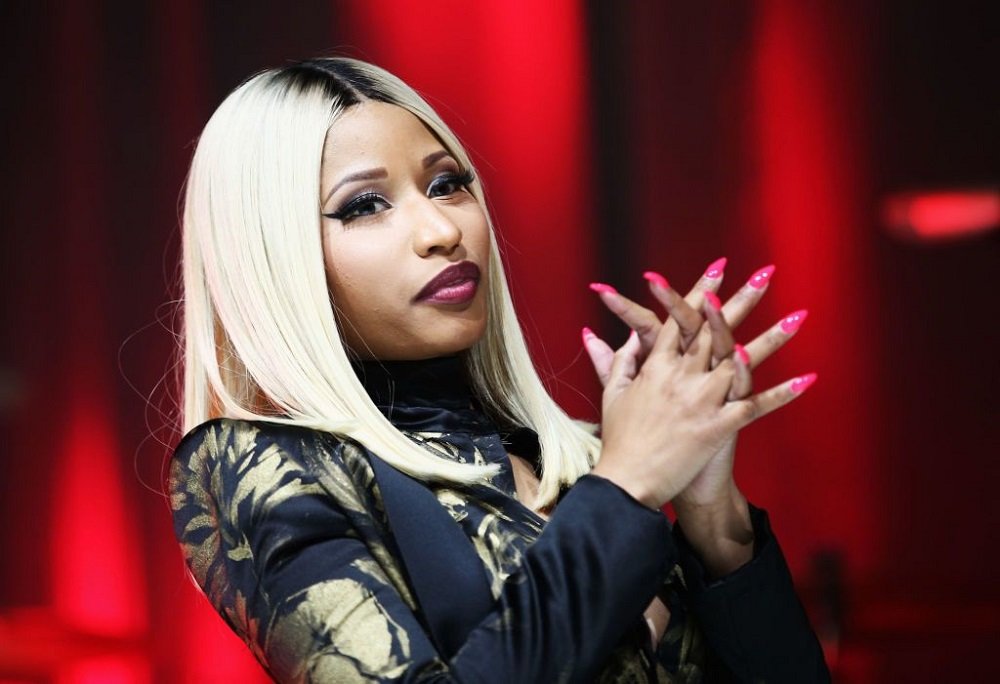 CONFIRMING THE RELATIONSHIP
The romance between Minaj and Mill was confirmed early in February 2015. It followed months of speculation after the two were increasingly seen together, during which time Minaj denied dating Mill.
Minaj apparently acknowledged the relationship by making a post on her Instagram account on February 2 of that year. The photo showed Mill holding Minaj affectionately and kissing her cheek as she looked at the camera.
But that wasn't the first time the two rappers were seen together on social media. The couple appeared in a selfie on Minaj's Instagram feed in January of that year when they shot a music video together.
Minaj and Mill reportedly met in the studio when Minaj invited him to be featured on her third album, "The Pinkprint." Even though she denied being in a relationship with him as late as December 2014, she always spoke fondly of Mill.
RUMORED RELATIONSHIP
Even though from February 2015 onward, the media assumed Minaj and Mill to be a couple, the couple refrained from making any comments to make the rumored relationship official.
However, both of them became increasingly less shy about indulging in public displays of affection, which indicated that the love affair was getting more serious by the day.
In April 2015, in a since-deleted post, Mill took to his Instagram profile to gush about his rumored girlfriend, sharing a sexy image of Minaj that he captioned with a loving and empowering message that proved how much he was into her.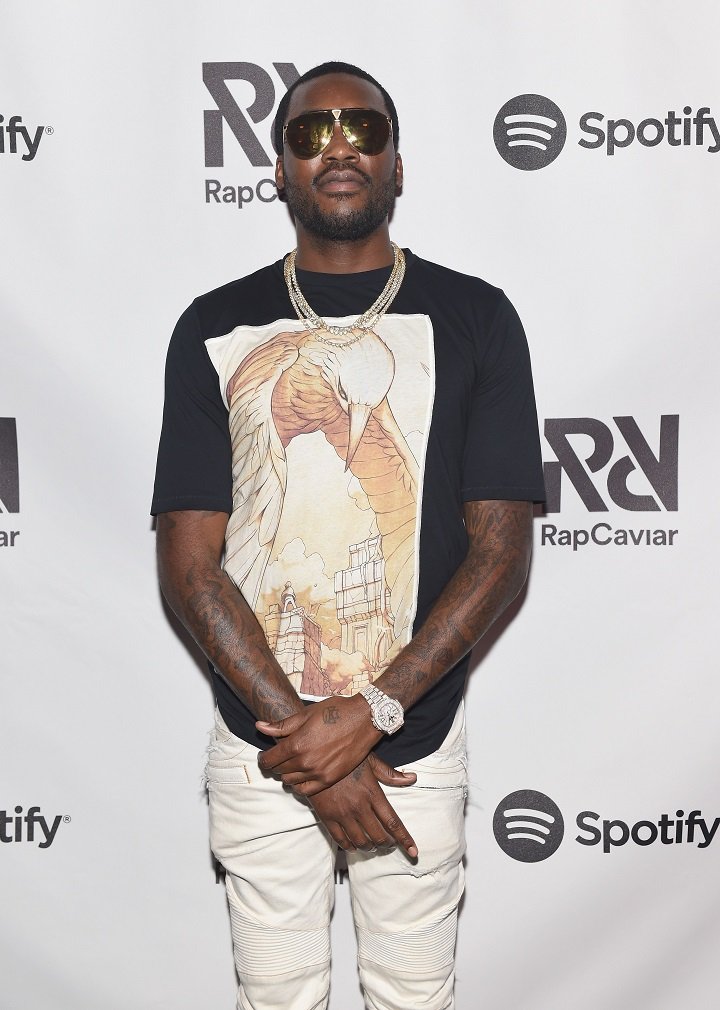 BREAKUP RUMORS
Despite the growing affection between the two rappers, who also went on tour together in 2015, there were persistent rumors about Mill and Minaj breaking up. They decided to shut the talks down by making a joint appearance at the X-Games in June that year.
Only days after that appearance, which was followed by a picture of the two posing together on Instagram on-site, Mill released the lead single from his second album, the song "All Eyes On You" featuring Minaj and Chris Brown.
Not only had the couple not broken up at the time, but they were also more willing than ever to address their relationship openly. In September 2015, Minaj and Mill sat for their first joint interview as a couple with GQ.
ENGAGEMENT RUMORS
In July 2015, following a particularly romantic joint performance in Dallas, Texas, where Minaj and Mill openly celebrated their love onstage, rumors about Meek proposing to Minaj with a $75,000 diamond ring started to circulate.
Then, in December 2015, Minaj revived those rumors after posting a picture of a massive diamond ring on her finger with an ambiguous caption that made everybody mistakenly believe it was an engagement ring (she later clarified). 
"(Our relationship) is definitely real, but it ain't really time to get married yet. We're still learning each other, feeling each other out," Mill had told The Fader earlier that year, and this was apparently still true at the end of it.
By March 2016, however, Mill was publicly calling Minaj his fiancée and had opened up about how much he wanted to have a child with her.  Minaj had to deny her engagement to the rapper once again in an interview with Nylon magazine.
In said interview, Minaj said that they were taking things slowly and that she couldn't wait to be a mother, but that she would only get pregnant after she got married.
FEUDING WITH DRAKE
Mill's infamous feud with fellow rapper and former friend Drake, started in 2015. Mill publicly accused Drake of using a ghostwriter to write his recent hits, resenting that Drake didn't promote their collaboration on Mill's album.
Following a Twitter storm, Mill reconsidered some of his words and felt so embarrassed about it that he went on to apologize to Minaj while on stage for his online behavior.
But the damage was done, and despite Mill's regrets, Drake hit back, accusing Mill of using his girlfriend's fame to promote his own career. He used the songs "Charged Up" and "Back to Back" to attack Mill.
Minaj, who was previously Drake's friend and collaborator, only broke her silence about the feud in October 2015. But she didn't choose sides, saying that both Mill and Drake were adults and were going to solve it themselves.
ACTUAL BREAKUP
In December 2016, Minaj made a series of posts on social media that seemed to indicate her relationship with Mill was at a low point. As a result, rumors about the celebrity couple's impending separation were fueled once again.
But this time, the rumors were true, and Mill made it even more evident when he posted the image of an anonymous woman wearing suggestive lingerie without clarifying if it was Minaj or somebody else.
It was Minaj, however, who had the last word on the subject, and on January 5, 2017, she took to her official Twitter account to confirm that she was once again single and focusing on her work.
To confirm, yes I am single. Focusing on my work & looking forward to sharing it with you guys really soon. Have a blessed New Year. Love u🎀

— #ForTheLoveOfNewYork w/Polo G out NOW ‼️🎀🦄♥️ (@NICKIMINAJ) January 5, 2017
FEUDING POST-BREAKUP
Things between the former couple only got uglier after Minaj acknowledged the breakup online, and even in 2020, three years later, they revived their online feud exchanging very serious accusations on Twitter.
Both artists also used their music to address their animosity toward each other, with Mill mentioning his ex on the track "1942 Flows" from his album "Wins & Losses," released in July 2017.
Minaj followed suit in August 2018, when she released the single "Barbie Dreams," on which she teased about Mill still sending her private messages on social media that she would ignore.
In January 2020, Minaj and her husband since 2019, Kenneth Petty, ran into Mill in a retail store, and it ended up with the former couple exchanging words in a dramatic episode that was caught on video.