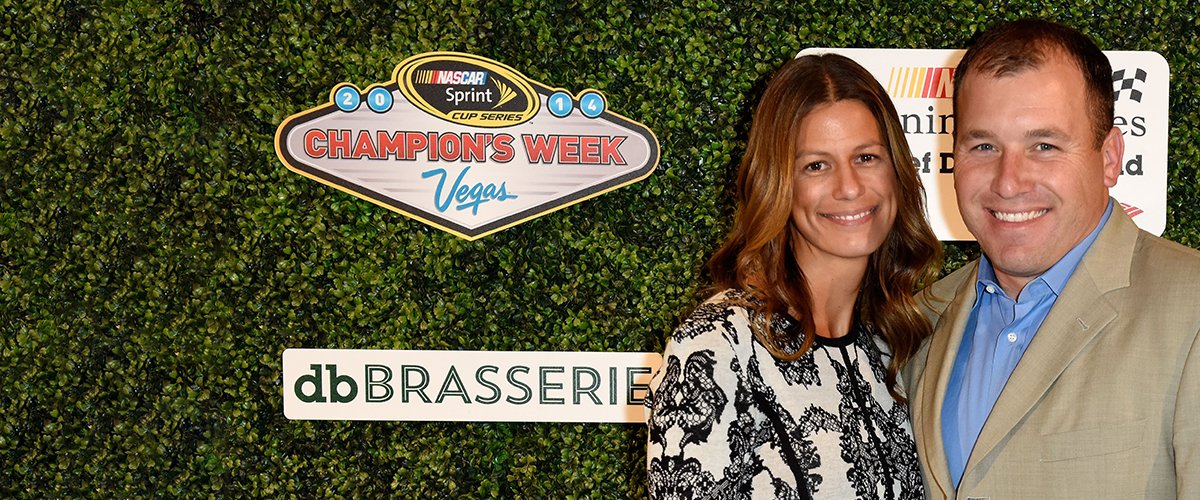 Getty images
Ryan Newman Runs an Animal Welfare Organization with Ex-wife — inside His Charity Work
NASCAR driver Ryan Newman and his former wife, Krissie, who he recently parted ways with, started up an animal welfare organization named Rescue Ranch. Learn all about it.
Be it on the racecourse or off it, NASCAR driver Ryan Newman is always the man to look to for some inspiration! Alongside his former wife, Krissie, the race car driver has committed to helping animals.
The former husband and wife teamed up to form an animal welfare organization to help rescue animals and make a difference. Take a look at their incredibly impressive charity work.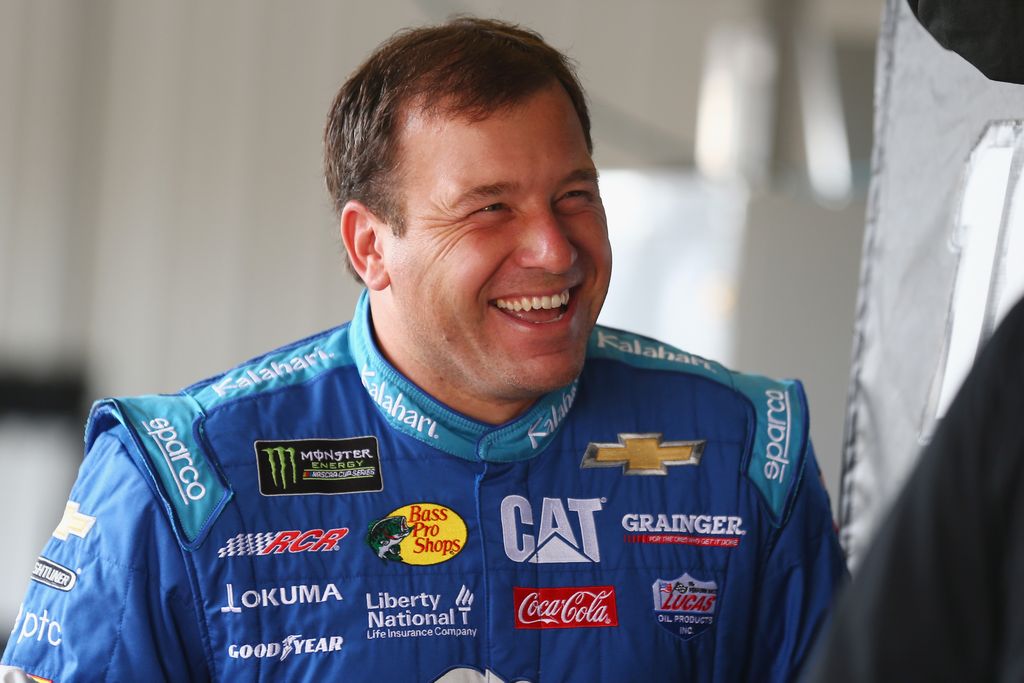 Ryan Newman stands in the garage area during practice for the Monster Energy NASCAR Cup Series Pocono 400 at Pocono Raceway on June 1, 2018 in Long Pond, Pennsylvania. | Source: Getty Images
HOW IT ALL STARTED
With Charlotte, North Carolina, being the epicenter and home of NASCAR, many members of the NASCAR community often find themselves settled down in and around the area.
Earlier this February, the car crash survivor revealed that he was looking forward to returning to the Daytona 500.
Ryan Newman's NASCAR journey has been no different. While they were married, Krissie and Ryan resided with their daughters, Brooklyn and Ashlyn, and of course, their animals, in their homely Statesville abode.
The spouses have always had a special kind of love for animals and love taking care of them. Krissie, who was dubbed the First Lady of NASCAR for her incredible charity work, grew up rescuing animals.
It was only a matter of time before their rescue mission came to be. In January 2012, the husband and wife officially kicked off in Statesville, North Carolina. They named it Rescue Ranch, and thus, the dream was born.
RESCUE RANCH: THE ANIMAL HAVEN
Ryan Newman's animal shelter is only one of the many reasons to admire and be inspired by him. Over the years, fans have gotten acquainted with Ryan Newman's charity and penchant for making the world a better place, and as such, Rescue Ranch was not a surprise.
With time, Rescue Ranch has continued to grow into exactly what Krissie and Ryan hoped that it would be: a haven where animals are treated kindly, with respect, and catered to as much as they need.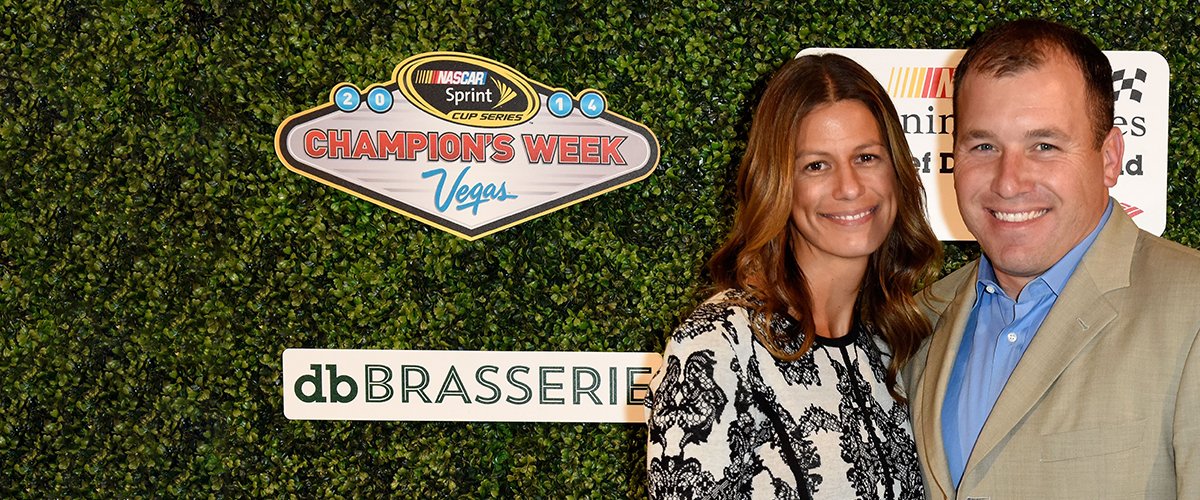 Ryan Newman with his wife Krissie during the NASCAR Evening Series at The Venetian Las Vegas on December 3, 2014 | Photo: Getty Images
The organization also aims to promote humane education by prioritizing hands-on learning and care. The ranch boasts of its ten thousand square feet campus, including a playground, terrain for hiking in nature, and trails for educational walks.
According to the organization's official website, they also offer school, scout, and camp programs to encourage people to come right along to learn about animals and how to care for them.
The website also revealed that there are plans to include a 24-hour emergency veterinarian clinic with a disaster relief program as well as an extern program. Ryan and Krissie certainly have big dreams for their incredible organization.
In May 2020, Ryan opened up about the effects of the pandemic. He shared that day-to-day operations on the ranch were challenging, as he revealed that they needed as much funding and donations as they could get.
Heeding his plea, his supporters came out to do their best and joined him in raising funds. Beverage great Coca-Cola also joined the cause by donating $52,000 to the ranch.
THE KRISSIE AND RYAN STORY
Ryan and Krissie might have started this beautiful journey together, but sadly, their personal lives as husband and wife could no longer carry on.
The pair reportedly met on a blind date and dated for three years before they finally tied the knot in 2004. The then-husband and wife soon became highly regarded in the NASCAR community, and many even viewed them as NASCAR royalty.
Together, they share their daughters, Brooklyn and Ashlyn. Both dad and mom often flood their social media with the cutest snaps and glimpses at their two precious girls.
The news of their separation came in February 2020, effectively shocking several people. Ryan took to Twitter to share the surprising news. Ryan wrote:
"After 16 years of marriage, Krissie and I have decided to amicably separate. We continue to jointly raise our girls."
The father of two also added that he and Krissie would continue being friends and partners working together to support Rescue Ranch. He thanked their supporters and friends, asking that they respect their privacy.
AN UNEXPECTED TRAGEDY
In February 2020, just days after the divorce was announced, the world was soon shaken by the news of Ryan Newman's accident. The race car driver was in a position to win the Daytona 500 on the race's final when the worst happened.
In a few insane moments, Ryan's car edged to the right as he hit the final turn, crashed, flipped onto its roof, and then was hit broadside by another car.
The chaos that followed was unmatched as the entire organization, crowd, and his colleagues struggled to salvage the horrible situation. Thankfully, everyone's fears were soon soothed as just days later, he walked out of the hospital, almost completely healed.
He, however, did not remember anything about the accident. Earlier this February, the car crash survivor revealed that he was looking forward to returning to the Daytona 500.
Such is the courage of a man who is dedicated to his career and loves what he does. This admirable passion can certainly be said of his dedication towards him and Krissie's animal haven.
Please fill in your e-mail so we can share with you our top stories!