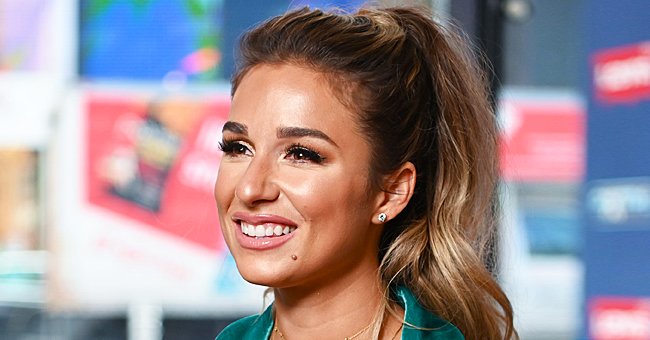 Getty Images
Jessie James Decker Shows off Her Stunning Shape in a Home Workout Video

With her recent update, country singer Jessie James Decker delighted her millions of Instagram followers by giving them a glimpse into how she stays in such good shape.
As shown in the video she shared, Decker used only her body weight and a resistance band for her workouts. Selena's song "Como La Flor" played as she executed her working out routines.
Scenes for this clip were filmed outdoors. Some shots have grass visible toward the bottom of the frame. There was a potted plant in the background, and wooden shutters were behind her.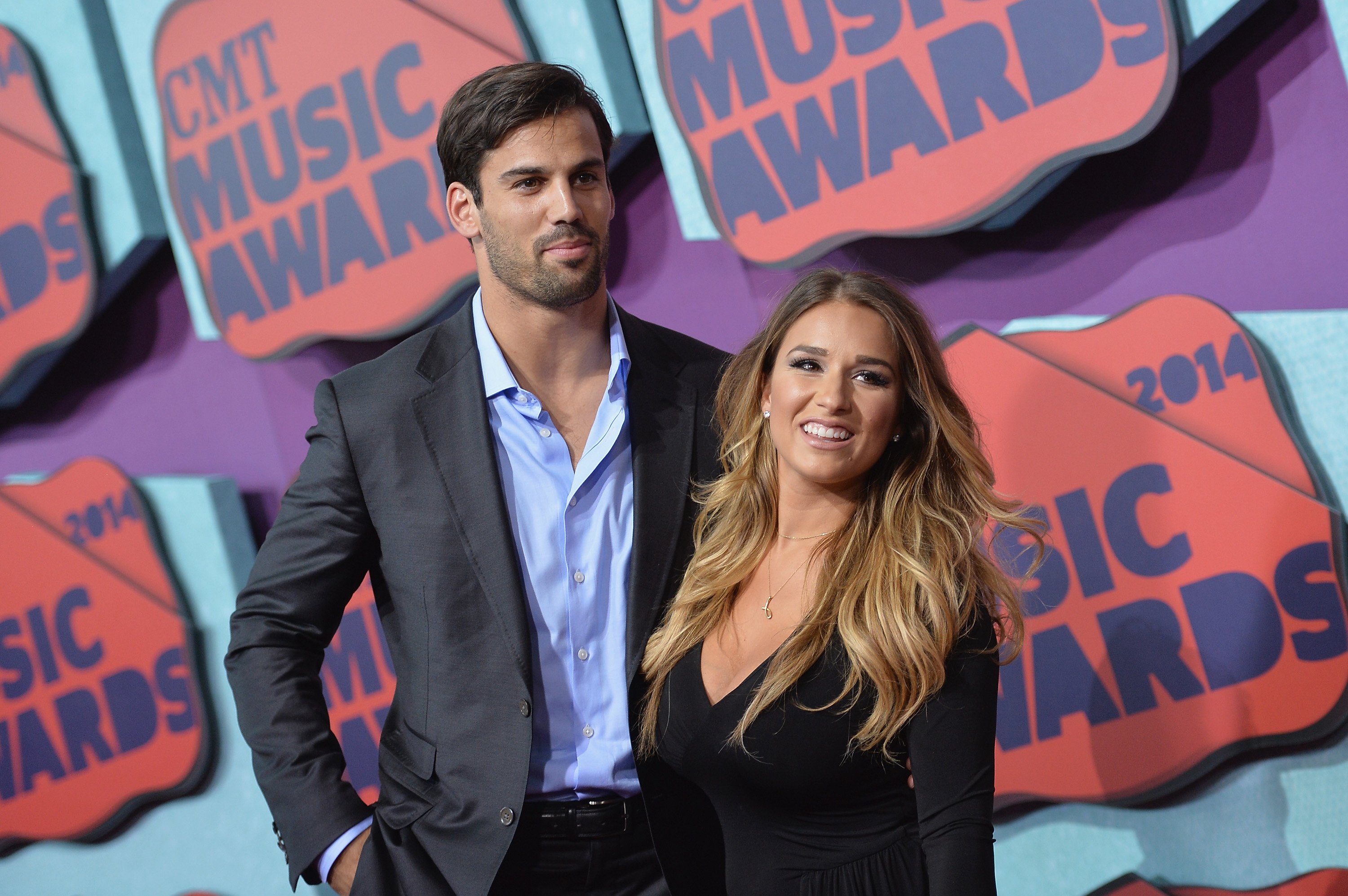 Jessie James decker and her husband, Eric Decker pictured attending the CMT Music Awards, 2014, Tennessee. | Photo: Getty Images.
White walls and beige tiles beneath Decker created a neutralness that allowed the focus of the film to be on her movements. She sported black, high-waisted athletic shorts.
A waistband hugged her slim waist, and the shorts' bottoms trailed over her voluptuous back. Her shorts ended just above her thighs, revealing her beautifully sculpted stems.
The "Wanted" singer, who started singing when she was two, matched the bottoms with a modest-sized sports bra with a scooped neckline that exposed a small amount of cleavage.
As thick straps wrapped around her shoulders, the bra ended only inches below her breasts, revealing her stomach. Her shoulders and arms were also sculpted, which contributed to her stunning frame.
She accessorized herself with a delicate necklace pendant crafted of gold.
A leopard-print scrunchie snared Decker's hair back in a low ponytail. She accessorized herself with a delicate necklace pendant crafted of gold. The star was barefoot in the video.
Her workout included burpees, side planks, and skater jumps. Decker said she repeated each move 15 times, completing each circuit three times overall in order to get a full workout.
In 2019, Decker said in her interview with Insider that she doesn't want any fashion trend to go away but may keep away from the latex dress trend since she has an allergy.
Meanwhile, Decker, who is married to NFL wide receiver Eric Decker, has also been subjected to mom-shaming comments lately, just like some celebrity mothers.
In April, the singer was called out for posing in her underwear, holding a glass of wine, and for posting another photo of herself breastfeeding Forrest with wine in her hand in August 2018.
In her PEOPLE interview at the time, Decker said she's a great mom because she takes care of her kids. As such, if she wants to have a cocktail to celebrate her husband's efforts, then she will do so.
Please fill in your e-mail so we can share with you our top stories!