Here's What Paris Hilton Wished for in a Touching Message on Her 40th Birthday
Media personality Paris Hilton recently turned 40 and revealed what she wished for on her birthday. Hilton got hearts melting with her birthday wish; find out what she wished for below.
Socialite Paris Hilton took to Instagram to celebrate her milestone as she makes her mark in the forties and left a heartfelt message in the process. She also posted a clip slideshow showing throwback snaps of her childhood pictures and different stages in her life.
Hilton captioned her post: "My birthday wish? To see a world where we listen more and judge less, where we make decisions only after seeking the truth and really listening, where we speak up instead of keeping silent."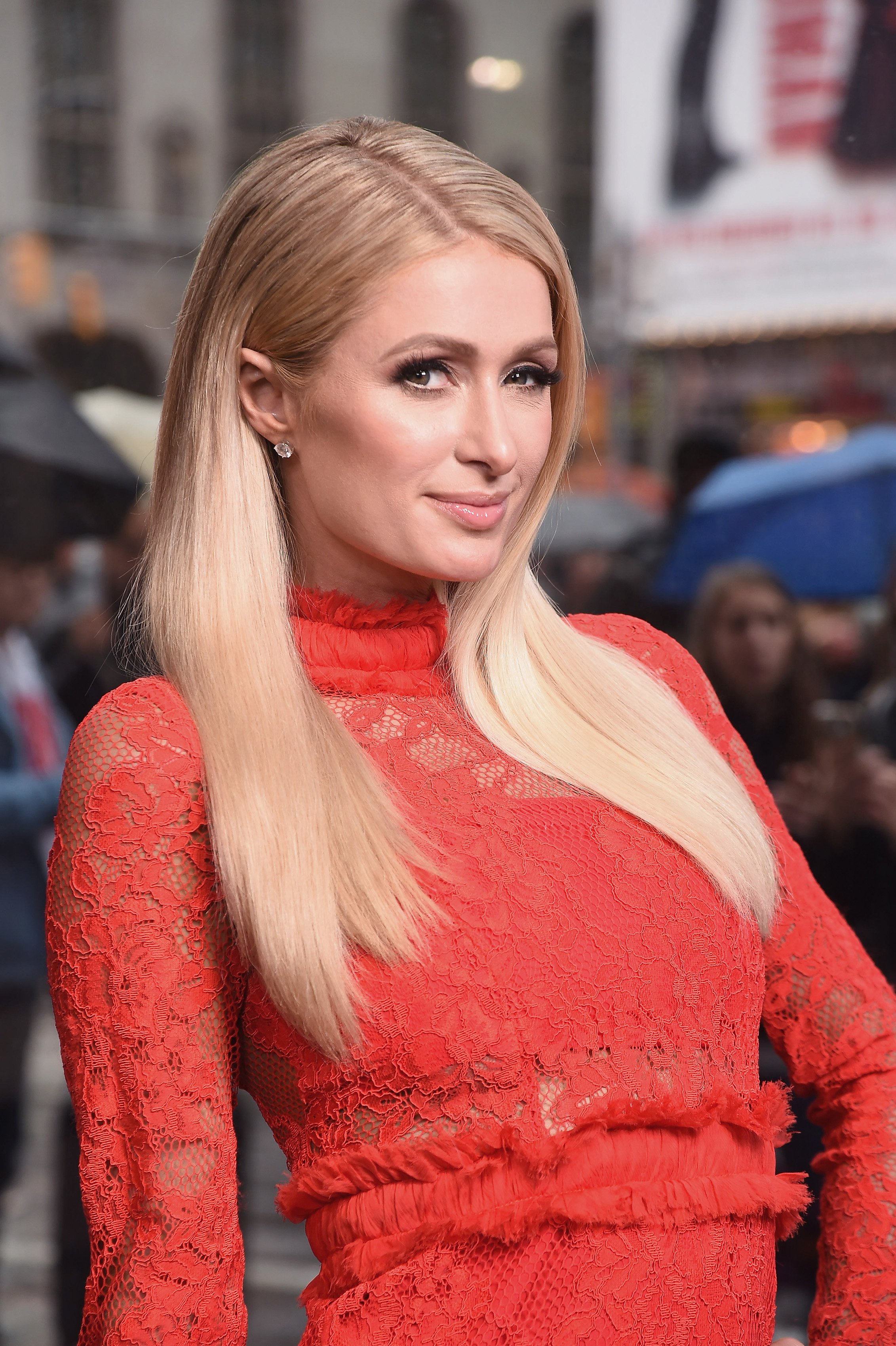 The first snapshot shows baby Hilton with her mouth wide open laying down on a blue and white knitted blanket. The second photo shows Hilton and her parents wearing coordinated black outfits while beaming at the camera.
A third shows Hilton as a toddler and her dad photographing her as she wore a blue dress while sitting inside a car. Another snap shows her wearing a red and white attire. The outfit is matched with a side bag and a hat.   
The last picture shows Hilton's recent photo-op posing while looking away from the camera. The image has a black background in a black and white theme; she wore her long beautiful blonde tresses down wearing stud earrings and donned a black lace tube dress.  
The New Yorker then tagged #BreakingCodeSilence, which is an initiative that helps students speak their truth. She further wrote, "A world worth wishing and fighting for and added a star heart emoji next to her statement.
Hilton's powerful message stems from her own experience as she shockingly revealed that she was allegedly abused at boarding school in Provo, Utah as a teenager. Since then, she has been at the forefront and fighting against abuse at boarding schools.
The model was also surprised to learn that a family friend Paris Jackson was also a victim. Jackson also marched alongside Hilton in October 2020 to raise awareness.
In an exclusive interview with Hollywoodlife on February 10, Hilton shared how proud she is of Jackson for finally speaking up about her ordeal:
"I'm just grateful for her to being so brave for coming out and telling it."
Hilton added that it is surprising because she did not know that Jackson also went through maltreatment. "I've known her since she was born, so to hear that from her, her story, was very emotional, she said.
Meanwhile, before Hilton celebrated her birthday, she released a music video that featured a special appearance of her boyfriend Carter Reum just before Valentine's Day. The music video is for her 2006 soundtrack "Heartbeat."
When talking about why she decided to drop the clip, the singer shared that her relationship with Reum inspired her to shoot the video as the love song "describes the way she feels for him." Hilton divulged that she had been listening to it quite often with him.
The successful entrepreneur divulged that back in 2006, she had no idea what love was, but "words to 'Heartbeat' finally have meaning," she revealed. Hilton added that she thought that Valentine's Day would be perfect for releasing it as a celebration of finding true love.
The pair started dating back in 2019 after reconnecting at a Thanksgiving lunch with their families. However, they have known each other longer than that.
Last month, Hilton disclosed that she finally wants to start a family with her significant other and noted that she wants twins. However, she has had to take the IVF route to start a family.
According to Today, Hilton had no clue about IVF until her dear friend Kim Kardashian recommended it. Not only that, but she also introduced her doctor to her.