Steph Curry's Child Riley Looks like She Stole Her Dad's Face Posing with Mom in Blonde Braids
Stephen Curry's daughter Riley Elizabeth Curry resembles her father considerably as she poses with her mother Ayesha Curry wearing blonde braids on social media recently.
Cookbook author Ayesha Curry just posted a stunning video with her daughter Riley Elizabeth Curry on her Instagram story on February 16, showing off the child's features which look similar to her father Stephen Curry.
Ayesha and her daughter press their heads close together, looking at the camera. Riley is holding a yellow pencil in her hands while her mother holds her tightly in her arms.
Both Ayesha and Riley grin in the second half of the short clip. They have twin smiles and eyes. Ayesha and Riley are wearing blue shirts as they lounge together in the video.
The sweet clip presents fans with their solid mother-daughter bond. Riley's braids look fresh with their blonde tones, and she rocks the look. Riley is so grown up and said in a candid interview with her parents:
"I'm grateful for all the things that I have and that I love my family."
Stephen and Ayesha have been married for over eight years and share three children, Canon Jack, 2, Ryan Carson, 5, and Riley, 8, who is the oldest child in the Curry clan. 
Riley, who is incredibly mature, has been making waves for years on her parents' social media accounts. Last year, they shared a video of her dancing to "Already" by Beyoncé.
Ayesha and Stephen's youngest son, Canon, has no time for haters as seen in a video posted in 2019.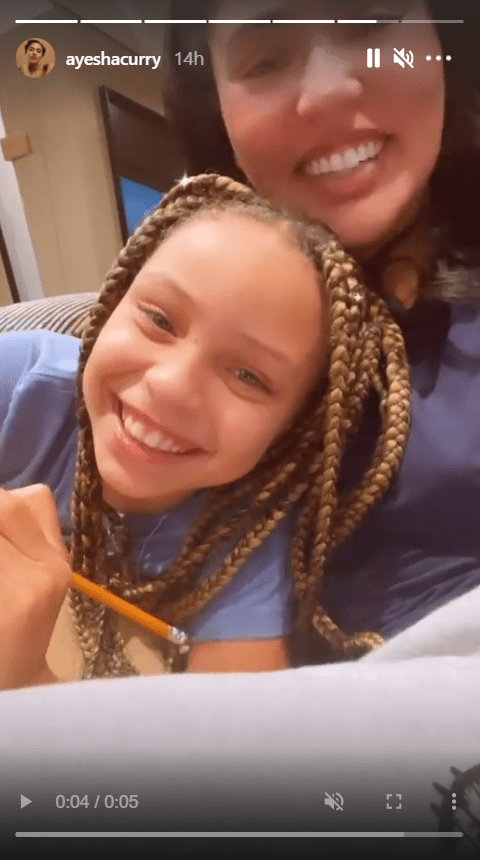 In 2019, Riley shared a heartfelt moment with her father before the Golden State Warriors game. They had their own special handshake which they performed before Riley bestowed a kiss on her dad's cheek.
When all three Curry kids attended The Democratic National Convention before the 2020 presidential elections, Stephen and Ayesha asked them how they felt about Kamala Harris becoming the vice president. Riley said:
"Surprised and happy. There's, like, not a lot of women being president and helping alongside the president."
Ayesha and Stephen's youngest son, Canon, has no time for haters, as seen in a video posted in 2019. Earlier that year, Ayesha had been asked if she was pregnant for the fourth time.
She jokingly responded that her 30-pound son broke her back in every picture, which resulted in some serious backlash from the internet trolls. Someone accused Canon of being overweight and having health issues.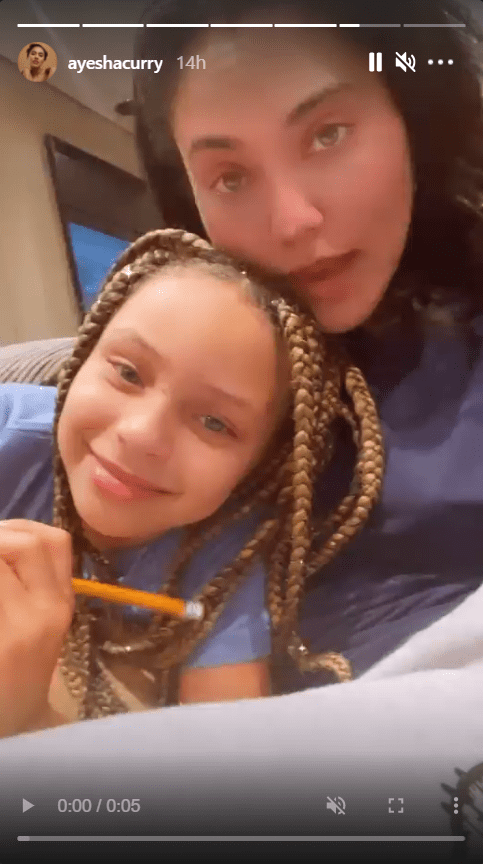 Ayesha, who is quite knowledgeable on health and good eating habits, had no time to entertain the ignorant clowns clogging up her feed. Instead, she shared an adorable video of the then-15-month baby telling them "bye."
Ayesha's family is extremely close-knit. It is no surprise then that Riley and her sister Ryan share a custom-designed pink and purple playroom in association with Pottery Barn Kids.