Ayesha Curry's Daughter Ryan Melts Hearts Hugging Her Dolls in This Cute Photo
Ayesha Curry recently melted fans' hearts when she shared an adorable photo of her sweet daughter, Ryan, posing while hugging her two dolls.
TV personality and author Ayesha Curry is a doting mom to her three kids, who she shares with the Golden State Warriors basketball player Stephen "Steph" Curry.
The loving mom recently shared a sweet photo of her daughter, Ryan Carson Curry, posing with her playtime dolls on her Instagram page, and fans couldn't help but swoon over the sweet pic.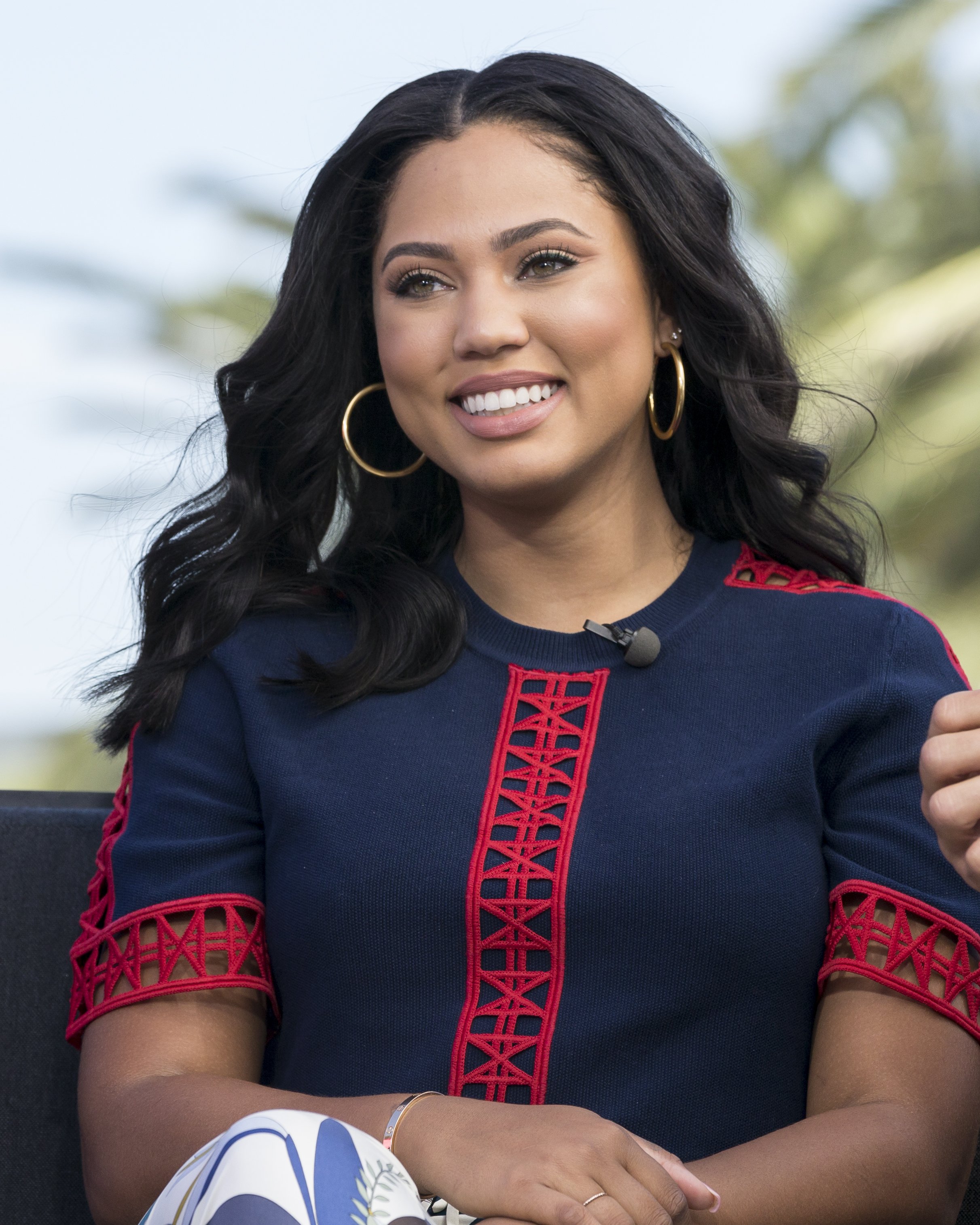 The photo featured a smiling Ryan posing against a wooden background. She was dressed in a white T-shirt with her hair styled in neat cornrow braids. The pic was captioned:
"Baby girl with her baby girls ? Ryan Carson y'all."
Ryan was pictured hugging two dolls dressed in matching outfits - a white T-shirt and white tulle skirt with gold star designs. One doll had a white headband over its short hair, while the other had long brown hair.
The sweet photo touched fans' hearts, and they expressed their sentiments in the comments section. Fans reacted to how sweet Ryan is and how fast she is growing.
One fan gushed, "She is adorable! Middle kids are the best," while another commented, "they need to make a doll of her!! Gorgeous!" Other fans commented on her resemblance to her dad, Steph.
The sisters blew up the timeline in August when Ayesha shared a video of them dancing to Beyoncé's "Already" track.
Steph and Ayesha welcomed their middle child, Ryan, in July 2015, joining big sister, Riley, who was thrilled to share the spotlight with the new addition. 
Like her big sister, Ryan has an enigmatic personality that shines through in pics and videos shared by her parents. Last year, she was a "vibe" during a home photoshoot with her sister.
Ayesha is all too happy to capture her daughters' most entertaining moments. The sisters blew up the timeline in August when Ayesha shared a video of them dancing to Beyoncé's "Already" track.
While Ryan sat on the back of a pick-up truck looking cool in a pair of dark sunglasses, Riley, eight, could be seen behind her, dancing energetically while also rocking dark sunglasses.
The video was such a hit that fans and celebrity friends commented on the dancing duo, including Gabrielle Union, Karrueche Tran, and Beyoncé's protégés, Chloe and Halle Bailey.