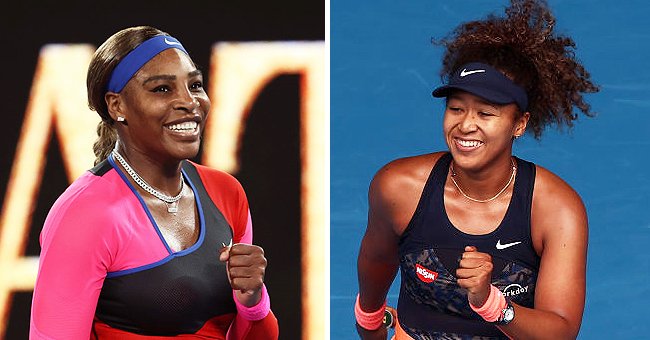 Getty Images
Naomi Osaka & Serena Williams Set to Face off in 2021 during the Australian Open Semifinals

The 2021 Australian Open semifinals will be held on Thursday, February 18, and tennis champions Serena Williams and Naomi Osaka will compete for a spot in the women's singles finals.
The 2021 Australian Open in Melbourne has been filled with great sportsmanship and a display of impressive talent from both Serena Williams, 39, and Naomi Osaka, 23.
Williams, currently ranked tenth among female players, defeated Romania's Simona Halep, number two in the world. At the same time, Osaka guaranteed her spot after winning against Hsieh Su-wei, a Taiwanese tennis champion.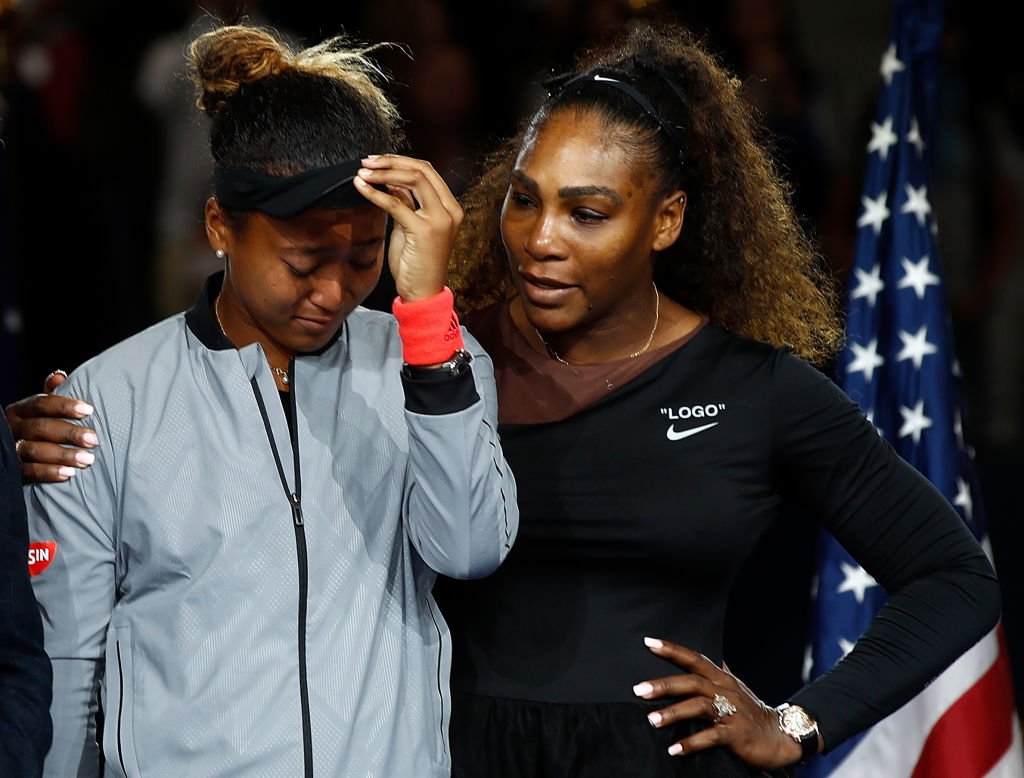 Naomi Osaka and Serena Williams at the US Open at the USTA Billie Jean King National Tennis Center on September 8, 2018 in New York City. | Source: Getty Images
Both Osaka, ranked third globally, and Williams admitted that they have been watching each other's games and look forward to meeting in the much-anticipated face-off.
Osaka and Williams are determined to win, with Williams chasing her record-tying 24th Grand Slam championship and Osaka seeking her fourth Grand Slam win.
Perhaps the reason why Thursday's semifinal between Williams and Osaka draws so much attention is because of their controversial finals match at the 2018 US Open where Osaka came out victorious.
Although this was the Japanese tennis player's first career Grand Slam, her celebration was overshadowed by frustrated fans who booed during the post-match trophy ceremony.
Williams and Osaka's game had been marred by multiple verbal altercations between Williams and the chair umpire, Carlos Ramos. During the many confrontations, the 39-year-old player called the umpire a thief after he penalized her for cheating.
By the end of the heated game, Williams had been penalized a total of three times, with the umpire awarding a game to Osaka, which put her in the lead to win the finals game.
While it was not Osaka's fault, she bore the brunt of the crowd's anger as fans booed while she was on stage. Fortunately, Williams comforted her and assured her that she was not the target of the fans' anger.
That moment was an iconic show of sportsmanship by Williams, who put aside her own feelings to show support to the then 20-year-old tennis player.
Williams went on to defeat Osaka at the 2019 Rogers Cup and still has nothing but respect for the young tennis player. She is looking forward to facing her in her 40th Grand Slam semifinal on Thursday.
Although the media has often pitted the two women against each other, the champions have since created a strong bond based on similar passion and love for the game of tennis.
Please fill in your e-mail so we can share with you our top stories!