Teyana Taylor Celebrates Valentine's Day without Her Husband as He Gives Her a Special Surprise
Teyana Taylor and her husband were not together for Valentine's Day, but he found a way to surprise her by giving her some of the most thoughtful gifts.
Almost everyone dreams of being with their partner on Valentine's Day. Sometimes, certain situations arise that make it impossible to be together, such was the case of Teyana Taylor and her husband, Iman Shumpert.
However, despite the distance, Shumpert found a way to make the day a memorable one for his wife by getting her thoughtful gifts that warmed her heart.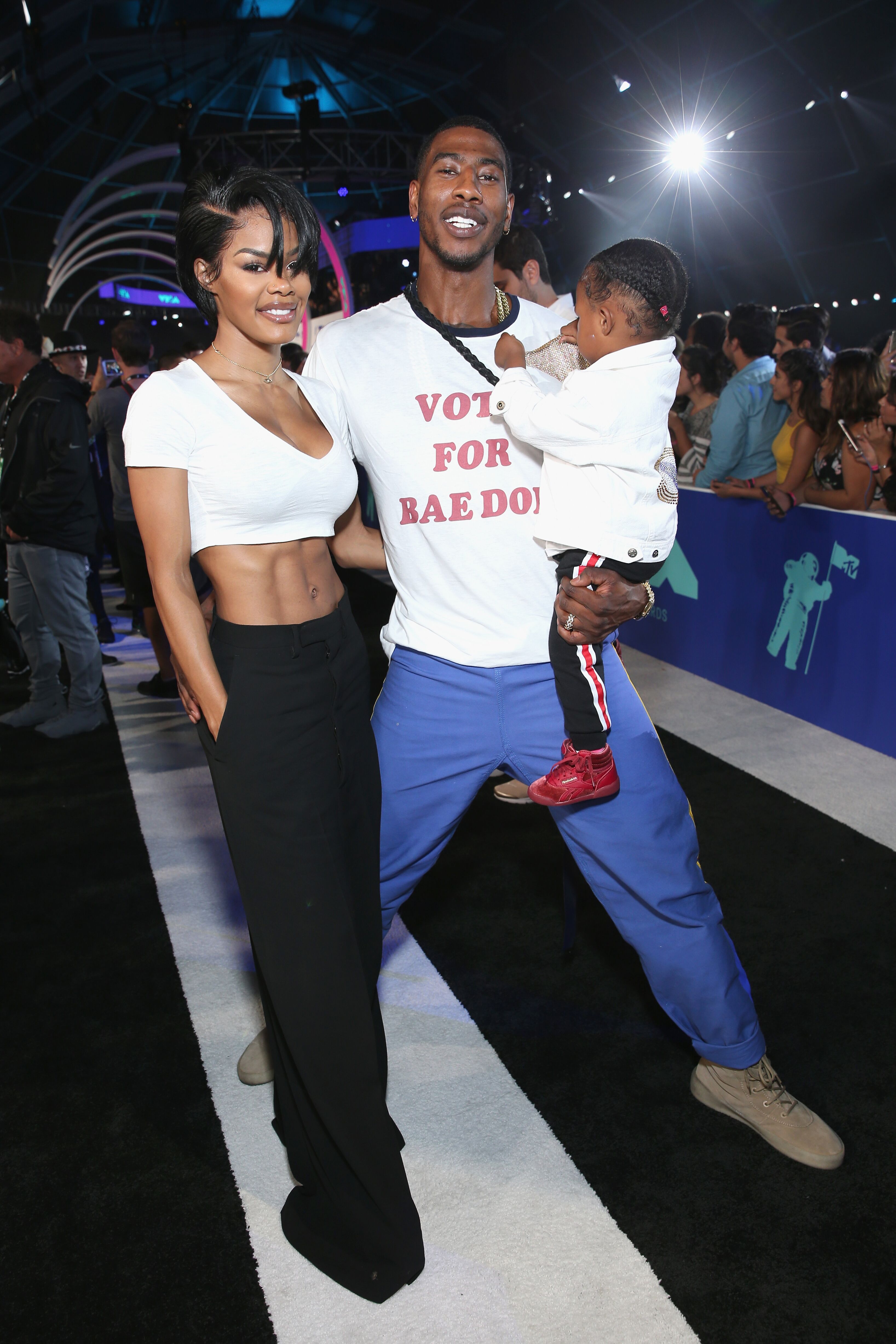 In a post she made on Instagram, Taylor shared clips of how her day went and some of the things she enjoyed doing with her daughters Iman Tayla and Rue Rose, courtesy of Shumpert.
The first media she posted was a video of herself carrying Rue Rose. The mother and daughter were dressed in red outfits, and Taylor could be heard saying:
"Today is Valentine's Day, and Hubby has a surprise for us. He knows I don't like surprises, so I literally have no clue where we are going..."
She continued by saying that she understood Shumpert had to work, but she was hopeful that wherever they went had some food because she was hungry.
The clip then cut to Taylor dishing out food for herself while asking someone what they were going to watch. The voice in the background answered that they were going to be seeing "Pretty Woman," and the mother of two had a sweet expression to the news.
They also admit that it takes hard work and determination to keep the love alive.
Taylor could be seen getting all emotional at some point as she dabbed her tears away. Shumpert also joined in via video call, and Junie could be heard praising him by saying he did all of it. Taylor chimed in to thank him.
The rapper added that she missed him so much, and she got emotional again, with Shumpert telling her not to cry and to enjoy most of the day with those around. When she shared the post, Taylor captioned it:
"I will choose you. I'll choose you over and over and over. Without pause, without doubt, in a heartbeat. I'll keep choosing you, my love."
She continued her caption by stating how proud she was of Shumpert and how grateful she was to have him in her life. The caption ended with her telling her 11.9 million followers that Shumpert actually rented out the movie theater.
He did this just so she could watch "Pretty Woman" and some of her favorite movies. There were also throwback images and videos in the post and a video of her wearing anklets that had been given to her by him.
The rapper, who is a sneakers connoisseur, also added a video of herself and Shumpert playing a couple's game where he was asked to name her top five favorite movies. Interestingly, he got the answers correctly.
Taylor and Shumpert, who have been married since 2016, are brazen about their love for each other. While they acknowledged that they might have things good, they also admit that it takes hard work and determination to keep the love alive.