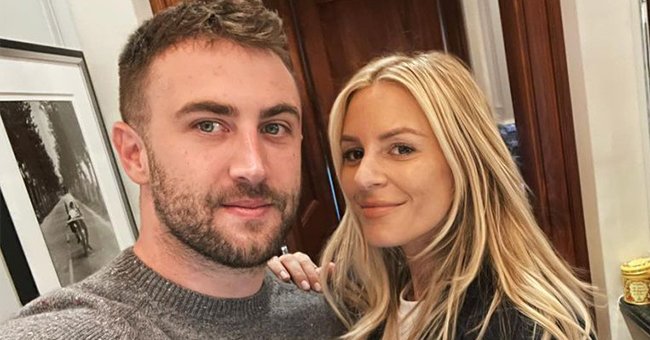 Morgan Stewart's Husband Jordan McGraw Announces the Birth of Their Daughter Row Renggli

Morgan Stewart and her husband, Jordan McGraw, welcome their daughter, Row Renggli. Last year the couple decided to have a quick and intimate wedding ceremony amidst the Coronavirus pandemic.
The host of "E! News Nightly Pop", Morgan Stewart, is a new mom. Stewart, 32, welcomed her daughter, Row Renggli, on 17 February with her husband, Jordan McGraw. The proud father took to Instagram to announce the news.
McGraw is seen gazing into his daughter's face as he holds her in his arms from inside the delivery room. The baby is wrapped in a blanket and wears a pink beanie.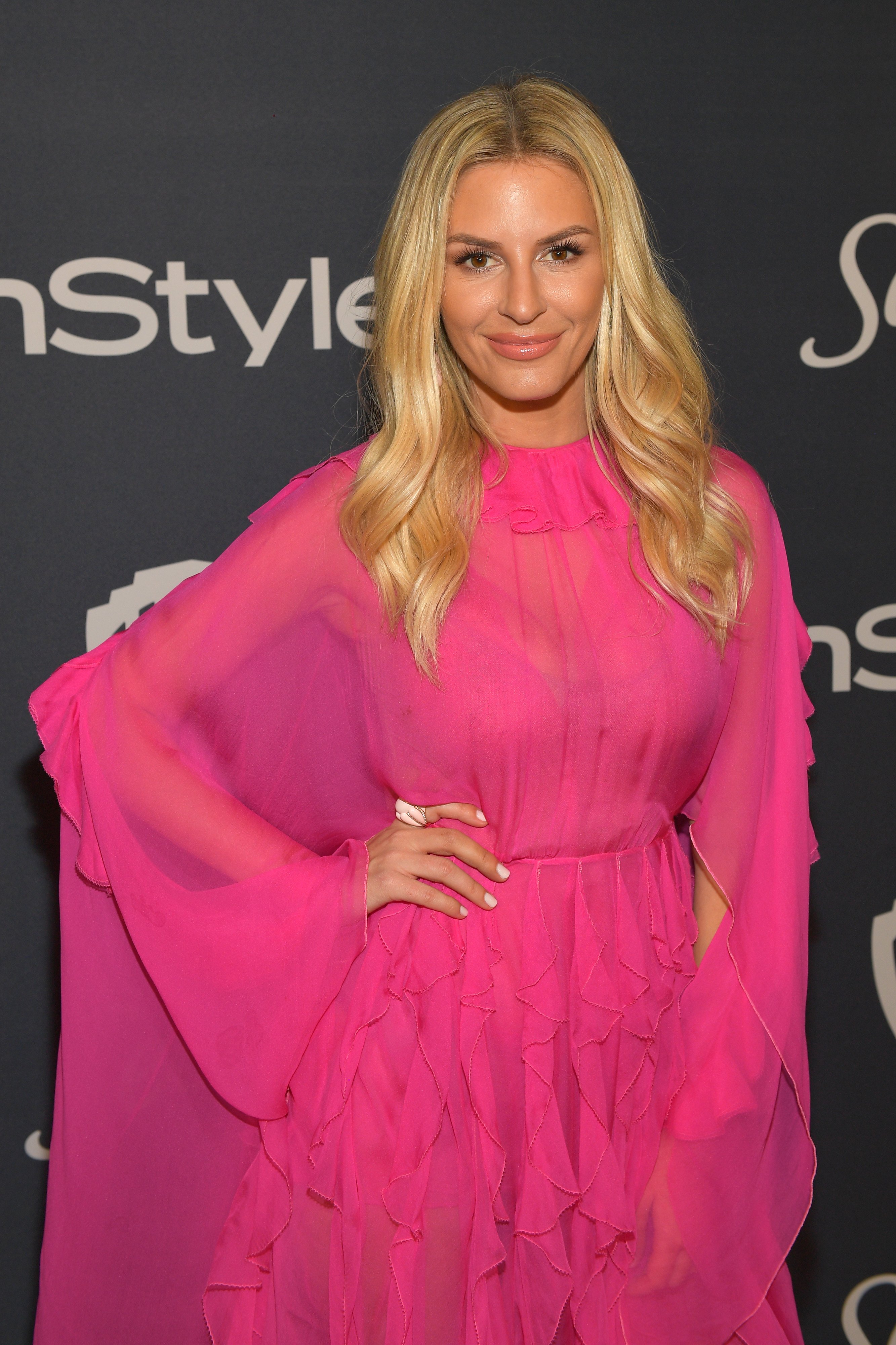 Morgan Stewart attending "The Golden Globe Awards" afterparty in Beverly Hills, January, 2020. | Photo: Getty Images.
Singers Kevin and Nick Jonas were among the celebrities who congratulated McGraw, the son of the television host, Dr. Phil McGraw, in the comments. The proud grandparents weren't far behind, as Dr. Phil wrote under his son's caption:
"I know she will bring you as much as joy as you both have brought your parents and that is the home run of home runs! So proud of you both!"
Grandma Robin McGraw also shared her elation at her granddaughter's arrival, referring to the event as a glorious day. Robin congratulated her son and Stewart on their gorgeous baby.
The former star of "The Rich Kids Of Beverly Hills" and the "Lose Your Cool" singer shared their pregnancy news last August with a gender reveal video on Instagram. Jordan was seen popping a balloon which exploded with pink confetti.
The reality star was previously married to Brendan Fitzpatrick.
A few months later, the TV presenter revealed that she relied on pilates to help maintain her petite frame. At the time, Stewart was toying with the idea of being more conservative with her clothing opting for leggings and boots as her go-to.
Whilst most couples postponed their nuptials amidst the global pandemic, Stewart and McGraw focused on the benefits of the situation and tied the knot on a whim on 11 December. Stewart encouraged others to follow suit, saying:
"The people that really matter are there. It is so intimate. You actually get to take in the day. There is no other way to do it. No other way."
After a dismal online search to find a wedding dress, Stewart's attention was caught by a dress she spotted on a rack one day. She tried it on, realized it was actually a nightgown, but decided that was what she was going to wear for her big day.
The reality star was previously married to Brendan Fitzpatrick, whom fans got to know through the reality show they starred on together. The pair exchanged wedding vows in 2016 but decided to call it quits three years later.
Taking to Instagram to announce the split, Stewart wrote that she would always have affection for Fitzpatrick. She added the two had sadly grown apart over time and sought to find their happiness elsewhere.
Interestingly, Stewart and McGraw managed to find their way back to each other again. The two had dated previously before Stewart settled down with Fitzpatrick. When it didn't work out, the couple reunited.
The proud mom jokingly wrote on Instagram that she endured 30 hours of labor, went through 27 apple juices, and managed several pushes before Row arrived. She affectionately called her daughter the "coolest" child she'd ever known.
Please fill in your e-mail so we can share with you our top stories!