New York Mets Star Tim Tebow Retires from Baseball — inside His Life & Career
Tim Tebow has announced that he will be retiring from minor league baseball after spending five years as part of the New York Mets. 
One of the New York Mets' star outfielders, Tim Tebow, has announced that he is retiring from professional baseball after 5 years on the pitch. The pro baseballer has decided to pursue other opportunities and is hanging up his bat. 
Tebow played 287 games for the Mets after returning to the sport in 2016, where he picked up the bat for the first time since his junior year of high school.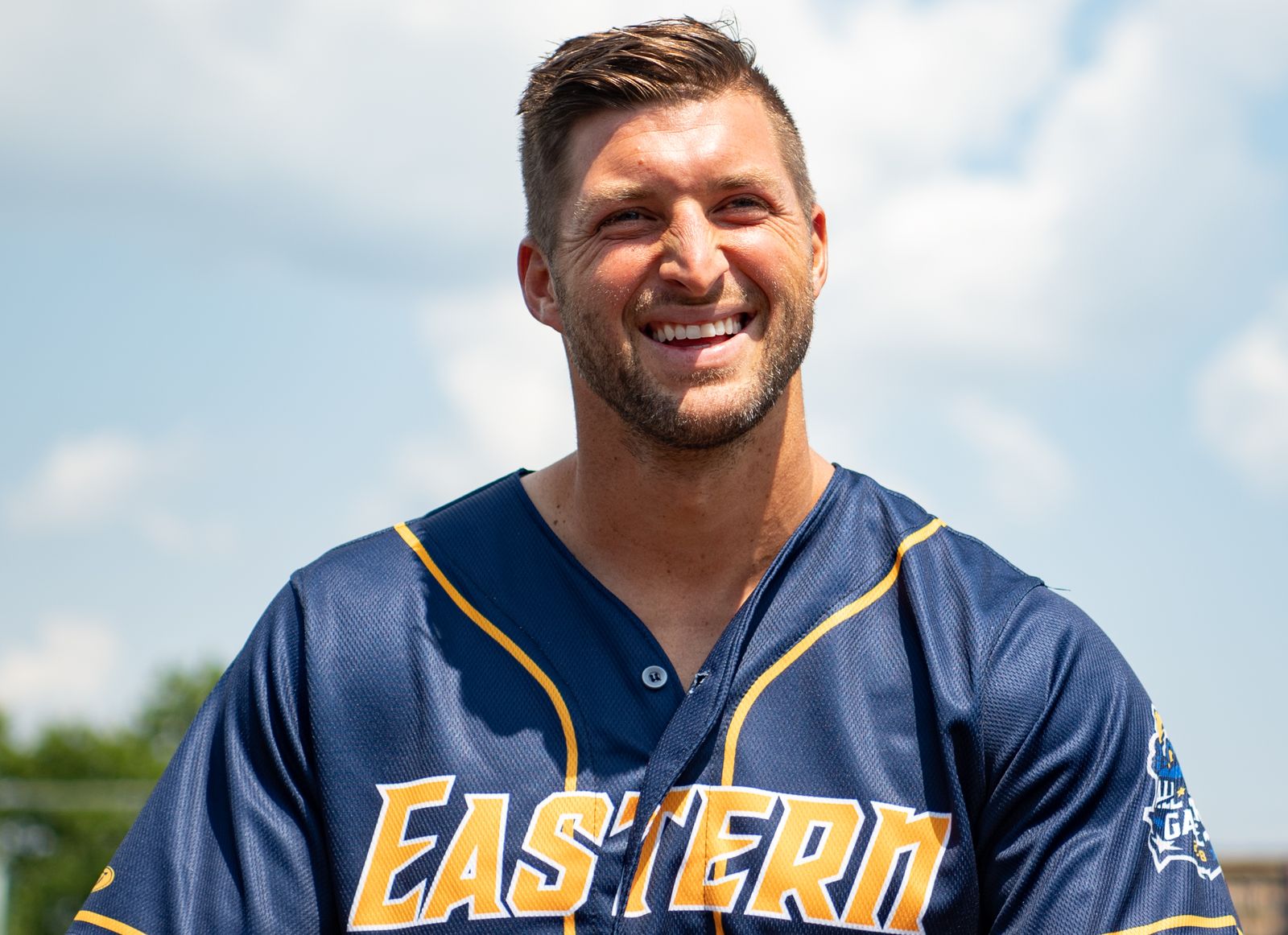 ALL OR NOTHING
The former NFL quarterback took to Twitter to make his big announcement. With plenty of new opportunities arising for the athlete, Tebow has decided to move away from baseball and focus his attention elsewhere. He tweeted: 
"I loved every minute of the journey, but at this time I feel called in other directions." 
Tebow is ending his career as a professional baseball player with a .223 average. Tebow is also a football analyst on ESPN's SEC Network with his background in the NFL during the offseason. 
I never want to be partially in on anything. I always want to be 100% in on whatever I choose. Thank you again for everyone's support of this awesome journey in baseball, I'll always cherish my time as a Met! #LGM

— Tim Tebow (@TimTebow) February 18, 2021
FAMILY LIFE
The professional athlete's relationship is just as high profile as his career. Tebow is married to former Miss Universe Demi-Leigh Nel-Peters. The athlete popped the big question in January 2019 and made it down the aisle in January 2020. 
Nel-Pieters has shared about her sister, Franje, who was born without a cerebellum, leaving her disabled.
Tebow and Nel-Pieters got engaged on Tebow's family farm on the other side of Jacksonville, Florida, with the beauty pageant queen sporting a 7.25-carat solitaire ring on her finger. 
 CAPE TOWN WEDDING
Tebow kicked off his marriage in his wife's home country. Nel-Pieters and Tebow tied the knot at  La Paris Estate in Cape Town, South Africa, with 260 guests witnessing the significant moment in their lives. 
The former Miss Universe had two custom wedding gowns made by David's Bridal in New York City. With her all of her family in South Africa, Nel-Pieters had to go to her fittings alone. She shared about her experience, saying: 
"I think the hardest part of the process was going through it without my mom, step-mom, and my best friends, but the wedding is going to be in South Africa."
COMPATIBLE PARTNERS
The beauty pageant queen checked off all the requirements that Tebow had on his list for his wife. The power couple has their faith in common: they are both very open about and share frequently. 
Nel-Pieters and Tebow are also known for their compassion. Nel-Pieters has shared about her sister, Franje, who was born without a cerebellum, leaving her disabled. Franje has been her sister's biggest source of motivation. 
 Tebow has a strong woman at his side with Nel-Pieters launching her #Unbreakable campaign in 2017, which aims to inspire self-belief in women by empowering them with skills and knowledge on managing violence and abuse. 
Nel-Pieters and Tebow have been operating in the spotlight as they tackle various projects and move from success to success. This may be the end of Tebow's professional baseball career, but it won't be the last we hear of him.