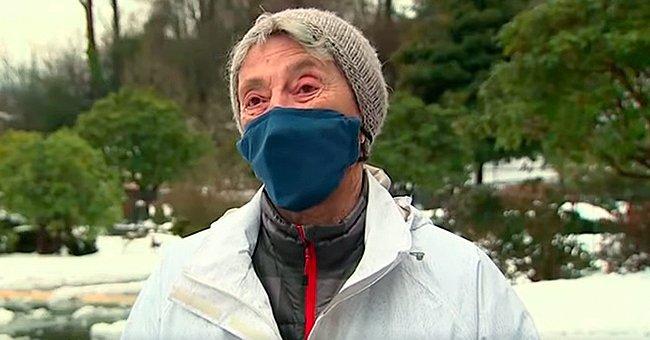 youtube.com/CBS News
90-Year-Old Woman Walks 6 Miles in Snow to Get COVID-19 Vaccine — Here's Why
A 90-year-old woman walked 6 miles in the snow and braced cold weather to get the COVID-19 vaccine.
Fran Goldman, a 90-year-old woman from Seattle, walked 6 miles in the snow to Seattle Children's Hospital to get the COVID-19 vaccine.
Although the walk was a tough process, Goldman shared that just making the appointment was a long process. She phoned the Washington state Department of Health day and night to find an appointment.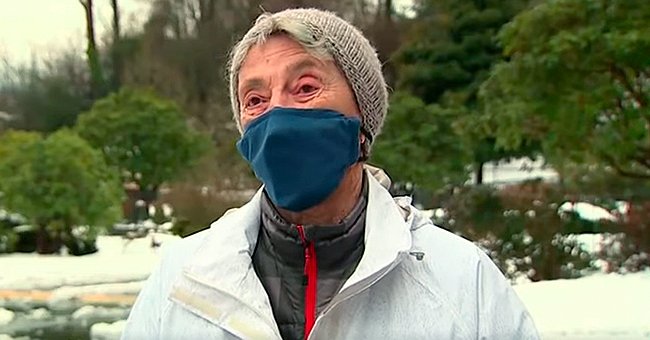 Fran Goldman, 90, walked 6 miles to her COVID-19 vaccine appointment this weekend, 2021, Seattle. | Photo: youtube.com/CBS News
Eventually, she secured her first vaccine for Sunday, at 9:10 am ahead of the impending snowstorm. On Saturday morning, Goldman woke up to the freezing weather and knew she had to make it to the appointment.
She came up with a plan to walk to the hospital that was 3 miles away. She can drive but was not able to over the weekend because of the weather conditions. She shared to the Seattle Times about her walk:
"It was not easy going, it was challenging."
Goldman bundled up in warm clothing, including a fleece jacket and a raincoat, and set out for her journey. The 90-year-old who recently had hip surgery did a practice run on Saturday, the day before the appointment.
She walked two-thirds of the walk to the hospital with her walking sticks to make sure she could handle it the following day to make her 9:00 am appointment.
One of Goldman's motivations for getting the vaccine was to hug her grandson and great-grandson again.
Luckily she made it, although a few minutes late. She could get the vaccine, and the nurse had allowed her to sit and wait for as long as she needed.
Ruth Goldman, 90-year-old's daughter, was not surprised by her mom's fearlessness to not miss her appointment. Ruth shared that the family is outside people as she said:
"My mother isn't going to let a little snow stop her from getting the vaccine. She was willing to walk however many miles there and back to get it."
One of Goldman's motivations for getting the vaccine was to hug her grandson and great-grandson again. She shared that she has not seen her family and all the little ones in a couple of months.
She shared with Today that she had a pretty normal day after the 6-mile walk in freezing temperatures and snow. It included doing the laundry and have a can of soup.
Goldman will need to receive another dosage of the vaccine before she can hug all her children and grandchildren. Luckily now she is one step closer.
Unfortunately, not all people have received the vaccine at the right time. In Ohio, a couple, married for 70 years, died from COVID-19 a few days before they were scheduled to receive the first dosage of the vaccine.
Please fill in your e-mail so we can share with you our top stories!