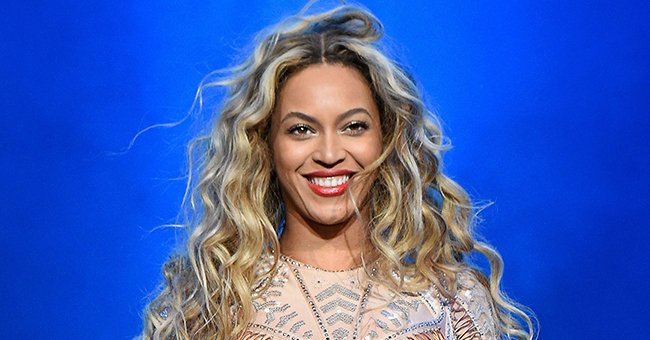 Getty Images
Beyoncé's 9-Year-Old Daughter Blue Ivy Steals the Show in New Icy Park Ad — See Fan Reactions

Beyonce's daughter, Blue Ivy, receives praise for her appearance in her mom's "Ivy Park" ad campaign. The young girl has received a lot of love from fans, as she adds yet another project where she works with her famous mom.
Beyonce has dropped her full "Ivy Park" ad campaign, titled "Icy Park," showcasing the superstar's latest winter collection. However, as far as fans are concerned, the fashion designer's daughter, Blue Ivy, stole the show.
The 2:35 minute-long ad shared on Twitter shows the camera panning through an array of athleisure looks in chocolate brown, white, and blue, as modeled by Beyonce,39, joined by several other models, including Gucci Mane and Hailey Baldwin.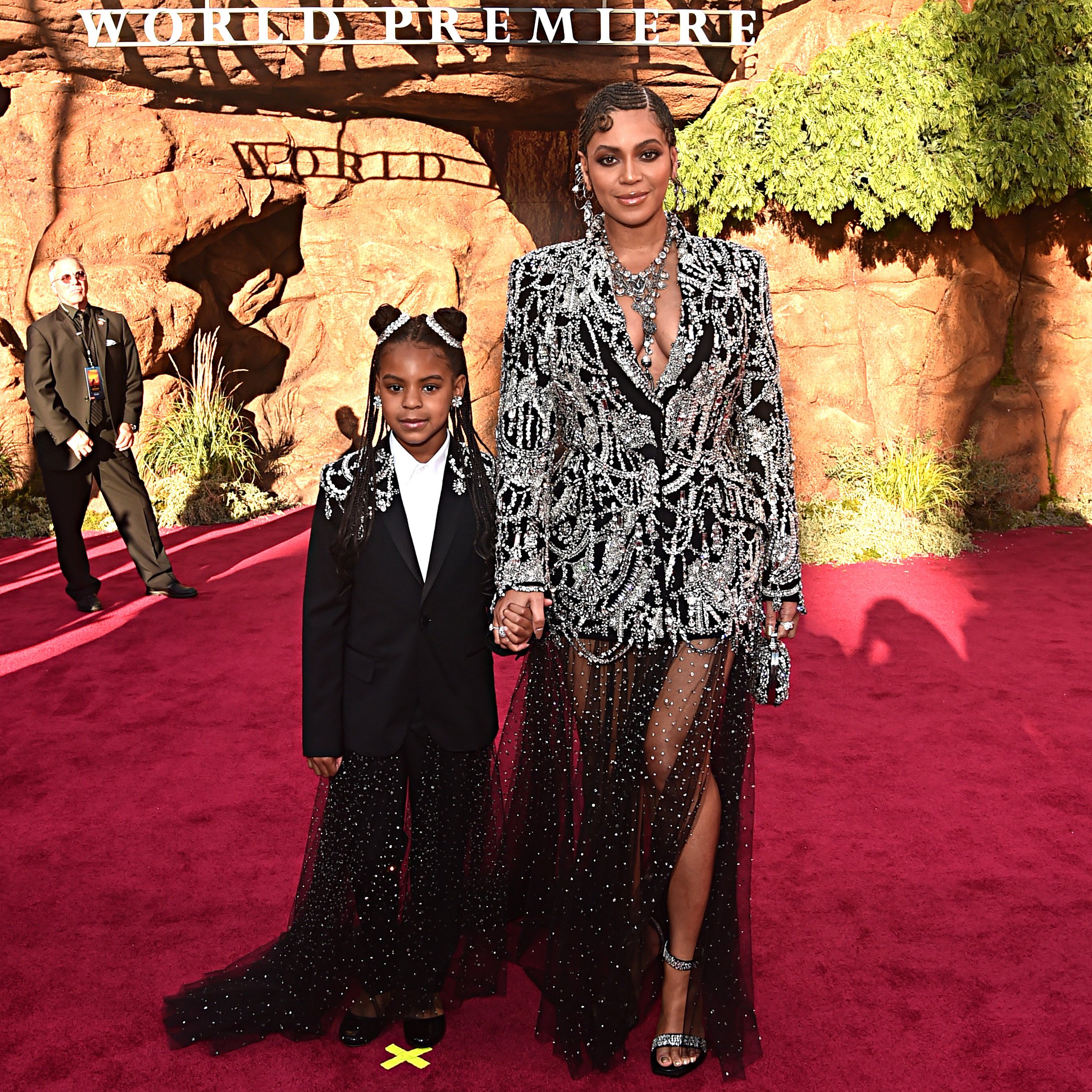 Beyonce and her daughte, Blue Ivy at the premiere of "The Lion King" in Hollywood, July, 2019. | Photo: Getty Images.
Within the first 10 seconds, Blue Ivy is spotted modeling a chocolate brown monochromatic look consisting of a cropped jacket, patent leather pants, chunky sneakers, a fanny pack, and a face mask. One commenter wrote:
"Blue Ivy outsold everybody in that video."
Another commenter felt that Blue Ivy outshone everyone else, while another referred to her as the real Queen B. More praises expressed pride in the young girl, while one person noted that Blue Ivy was being prepared for future endorsement deals.
This ad, which also features Gucci Mane and Hailey Baldwin, adds to the number of projects that have allowed fans to get a glimpse of the young girl. Beyonce and her husband, Jay Z, are notoriously private and protect their kids from the public.
The young child has already gotten a taste of success, following her 2021 Grammy nomination.
However, Blue Ivy previously joined her mom in the "Spirit" and "Brown Skin Girls" music videos following the release of Beyonce's visual album, "Black Is King," last year. She also walked the red carpet alongside her mom to promote the release.
The mom of 3 relishes these special moments of sharing projects with her daughter, as revealed to "British Vogue" in November. The "Homecoming" star shared how she and her daughter compliment each other, saying:
"When I tell her I'm proud of her, she tells me that she's proud of me and that I'm doing a good job."
The star went on to say she shared a special relationship with her daughter and believed the best way she can impart lessons to all her children, as by her being the example.
It seems Blue Ivy has definitely inherited a creative streak, as displayed by her make-up artistry. Last month, Knowles took to Instagram to showcase how her granddaughter had applied her makeup for that day, taking pride in her skillset.
Knowles previously shared a striking look that Blue Ivy had given her for Halloween. The young girl had transformed her gran into a skeleton, complete with black hollowed-out eyes and cracks in the skull.
The young child has already gotten a taste of success, following her 2021 Grammy nomination for the track "Brown Skin Girl." Blue Ivy is credited with writing a few lines on the song and can also be heard lending her vocal skills.
When the nominees were announced initially, only Beyonce's name was mentioned. However, according to "The Associated Press," Blue Ivy's name was later incorporated on the award show's web page.
Please fill in your e-mail so we can share with you our top stories!