E! News: Maks Chmerkovskiy Is Hesitant about His Son Shai, 4, Becoming a Dancer
The "Masked Dancer" star Maks Chmerkovskiy comes clean concerning thoughts of his son Shai becoming a dancer. Check out why the professional dancer is hesitant.
Most parents would love to be role models for their kids. It is their dream that their offsprings may share the drive, passion, or interest in career choices as their parents.
Sometimes, it goes beyond the parent as society expects an entertainer to have a child who loves the art. After all, they say, "The apple never falls far from the tree."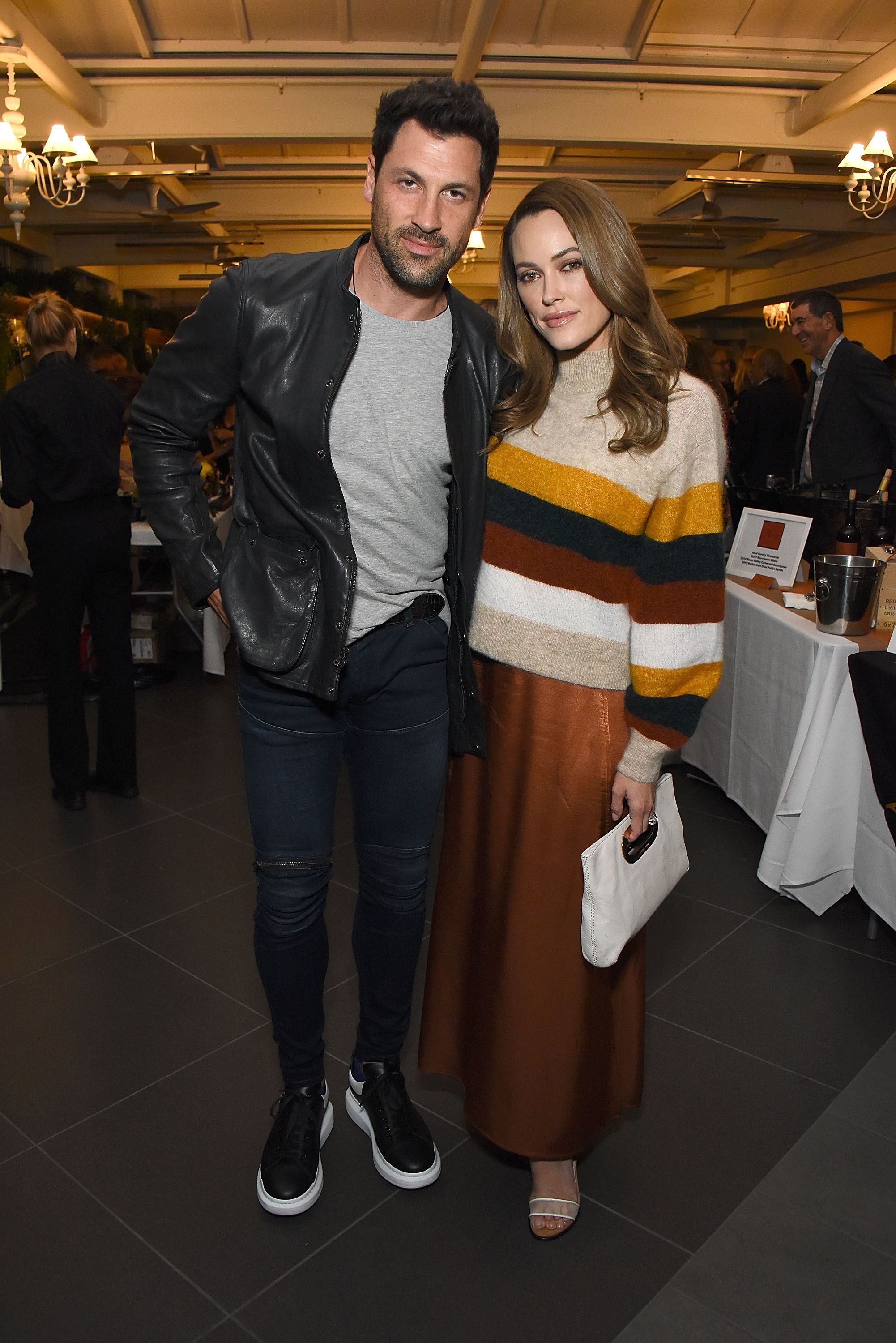 "Dancing With the Stars," and "Masked Dancer" alum Maks Chmerkovskiy gets candid about his 4-year-old Shai's dancing prospects and reveals that he is hesitant to see his mini-me emerge as a professional dancer.
The 41-year-old, who shares his son with his fellow dancer wife, Peta Murgatroyd, explained that Shai has been attending dance classes for some months.
Chmerkovskiy further explained that while he drops the youngster off, he does not bother to guide him to be perfect. The father of one then added: "I want to let him live. I started dancing at 4, and it just never ended, never stopped being a career, and I don't want that for him."
Chmerkovskiy is very involved with his family and likes to show off their beautiful circle.
The dancer confessed that he wants Shai to make choices by having experiences instead of setting standards or goals for a 4-year-old. Unlike Shai, Chmerkovskiy did not have the luxury of choosing.
His dream to stardom by dance began at age 5, now, he is remodeling his thoughts, and fatherhood has informed this change. The father of one stated that while he would love to influence the young man, Shai has taught him a great deal.
At the moment, the 41-year-old is concentrating on impacting dancers around the world with his online video platform by sharing his experiences through dance classes and workouts.
Amid the work routine, Chmerkovskiy is very involved with his family and likes to show off their beautiful circle. A few months ago, he flaunted a sweet post that saw the family of three dressed in the same outfit.
Father, mother, and child donned white sleeve shirts, light blue denim jeans, and white kicks. They posed, maintaining a sitting position while smiling from ear to ear.
Fans of the professional dancers are not oblivious to the love between the couple. Shortly before they walked down the aisle, Chmerkovskiy proudly gushed on his lover and went ahead to pinpoint that she is a great lover with incredible motherhood instincts.
Despite having a young son to cater for, the dancers have been vocal about raising more kids. The father of one even talked about having more than one kid and is dying to have a baby girl.