Before and after Photos from Space Show Massive Blackouts across Texas after Recent Winter Storm
Texas residents have been plagued with a recent winter storm that has lasted for a few days. Images from the NOAA-NASA Suomi NPP satellite compares before and after showing massive blackouts across the state.
The world is aware of Texas's many power outages in the last few days. Images revealing the state's winter storm have been displayed on TV screens and have circulated the internet.
Recently AccuWeatherAstronomy shared a post showing NASA's image comparison of before and after photos from space. The news outlet explained that "NASA was able to detect the drop in light emissions from space."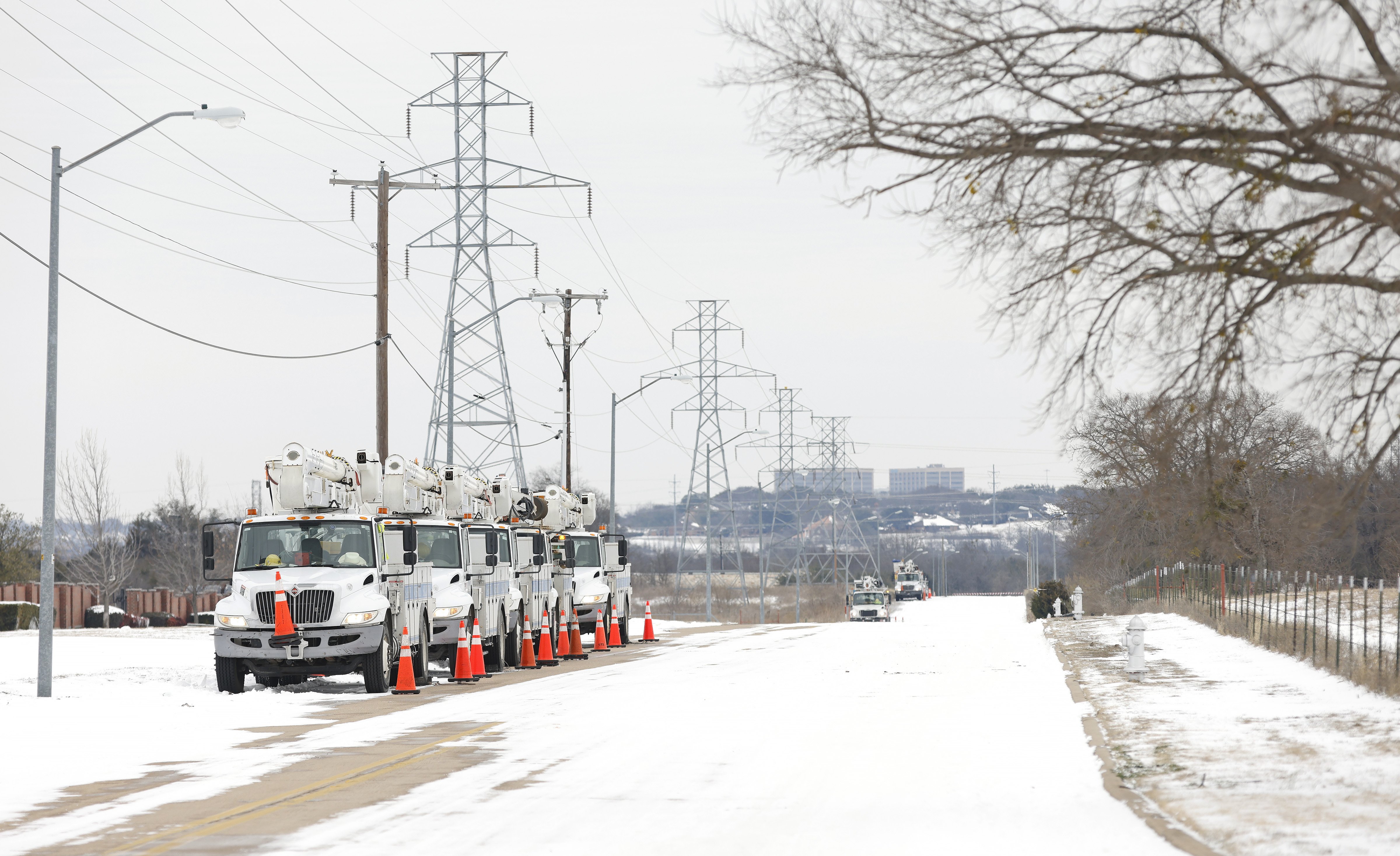 The photos revealed a glaring difference between two primary dates — February 7 and February 16. It detailed the widespread power outage that left the residents in a precarious situation following a polar vortex.
At the beginning of the nerve-wracking winter storm, news circulated in the entire state that followed the blackout. Still, many homes found it challenging to cope.
A deadly winter storm has severely strained power facilities in Texas and left millions in the cold and dark for days.

Latest updates: https://t.co/pQ6gDNiYZd

How you can help: https://t.co/MFdndl7k2U pic.twitter.com/FqtEaorSmJ

— CNN (@CNN) February 18, 2021
Words on the streets maintain that more than twenty-four people have passed away owing to the freezing temperature, as they battled to secure some warmth inside their houses.
One family was found dead after struggling to warm up via the fireplace. Another family lost their lives after opting for warmth from car exhaust in their garage.
There have been so many power outages in Texas that NASA was able to detect the drop in light emissions from space: https://t.co/AoFPCef0cS pic.twitter.com/hYe2W7zyB7

— AccuWeatherAstronomy (@AccuAstronomy) February 17, 2021
Scientists explained that humans' global warming has a role to play in the situation. These researchers highlighted that the freezing is caused by the polar vortex's spilling—a weather pattern that often sticks to the Arctic.
Reports have it that the state is dependent on natural gas to generate power. However, facilities required to get it out of the ground to the plants across the state were not prepared for the record-breaking winter storm and temperature change.
As Winter Weather Moves Across Texas, Remember to Protect:

People👨‍👩‍👧‍👦
Pets🐶🐱
Plants 🪴
Pipes🚰

❄️If you are experiencing snowfall, please stay off of roadways.☃️

🚙Always check road conditions before driving at https://t.co/VJ67fGL6H2 pic.twitter.com/zQjUvEtHgt

— Texas Division of Emergency Management (@TDEM) February 11, 2021
The Electric Reliability Council of Texas involved in managing the state's power grid mentioned that more than 600,000 houses and businesses are back on track as they now enjoy power restoration.
They are uncertain about when the situation will be remedied. However, ERCOT's President Bill Magness is in high hopes as he maintained that possibly more people would be opportune to have their lights being restored before the week runs out.
Texas residents, some of whom lack heat or basic amenities themselves, have been rescuing cold-stunned sea turtles by the thousands 🐢

Read more here: https://t.co/raV4UJF4LG pic.twitter.com/YsU4KRtjKi

— Sky News (@SkyNews) February 18, 2021
In the meantime, newsmen detailed that Texas is struggling with clearing off the snow on their roads as opposed to Arkansas that already has cleared roadways.
It is uncertain when this weather misery will be sorted out; however, the concerned authorities have assured the residents of Texas that they are not resting on their oars as they seek to restore power.