Texans Struggle from Blackouts after a Storm Left the State in Crisis — Here Are Ways to Help
Storm Uri has become historic for leaving Texas without power and other necessities for days. However, if you want to assist struggling residents in the state, there are several ways to do so.
On top of dealing with the outbreak of COVID-19, Texas has been hit by a winter storm named Uri. The natural disaster has left citizens without basic necessities like water and electricity.
The state is currently facing power outages and freezing temperatures. Residents have been affected by the power outage, but the Electric Reliability Council of Texas (ERCOT) is working on restoring it.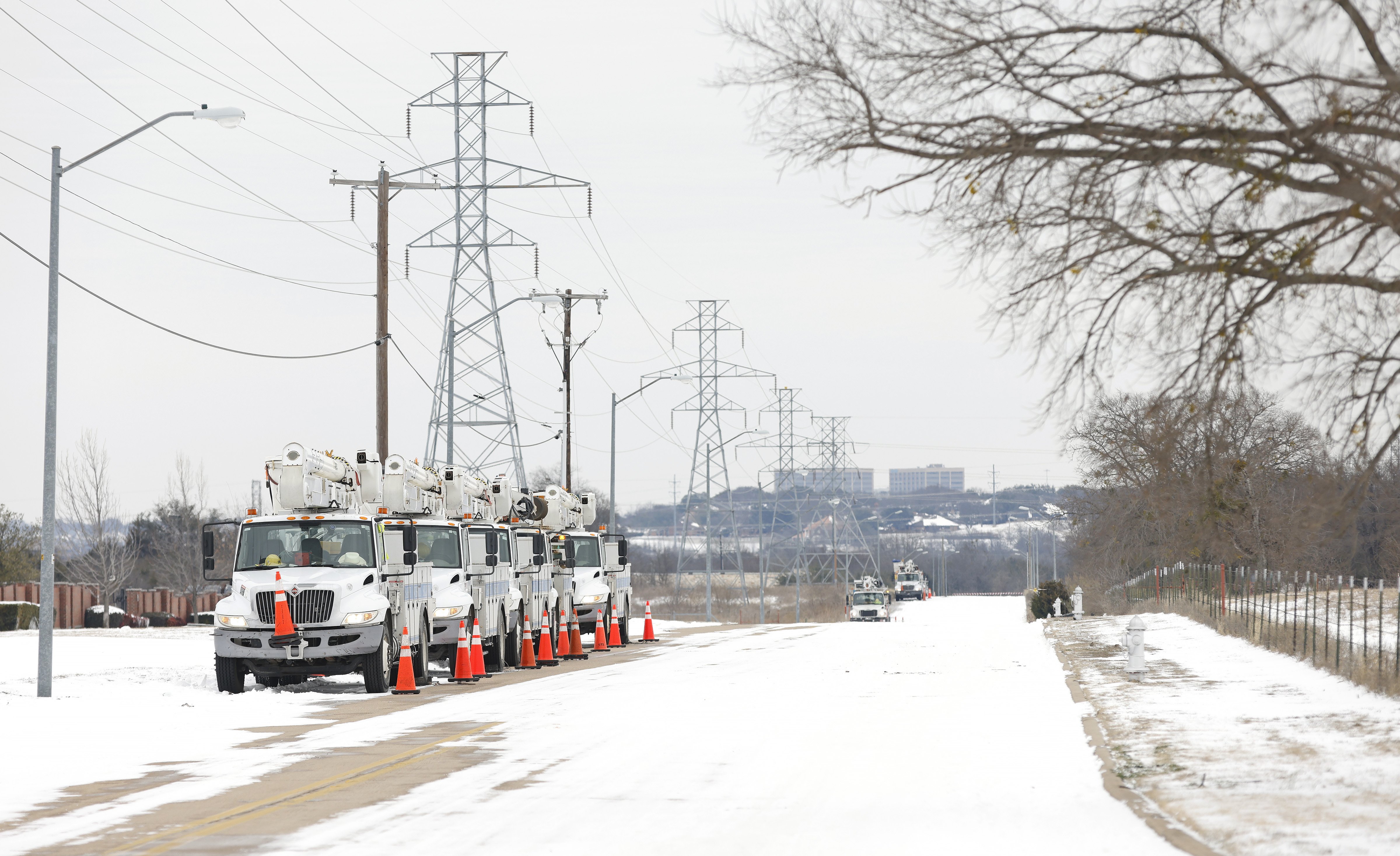 According to "The Texas Tribune," on Wednesday morning, around 2.7 million households were reported to be without power. The attorney general has promised to investigate "ERCOT."
The situation was so bad in the state that even wind turbines have been frozen, but they weren't the main cause of the power outages. Classes have been canceled, and remote learning is being implemented.
The Austin-Travis County EOC activated the Warn Central Texas emergency alert system to call, email and, text residents notifying the public of a city-wide boil water notice.

ALL Austin Water Customers MUST boil water for 2 full minutes before using it for eating or drinking. pic.twitter.com/5Hk86STJW5

— Austin Emergency Management (@AustinHSEM) February 18, 2021
Texas was also facing water issues as taps have frozen. People have started letting their faucets drip to prevent their pipes from bursting as the state experiences dangerously low water levels.
On Wednesday, cities warned residents that the water might be unsafe to drink too. Boiling notices have been issued by cities urging residents to boil the water for drinking, cooking, and other important activities.
Water pipe breaks and then burst through a street road in Texas. pic.twitter.com/DUTSgfo6NI

— Cleavon MD (@Cleavon_MD) February 18, 2021
Houston Mayor Sylvester Turner sent a tweet asking residents to stop running water to keep pipes from bursting. The mandate about dripping taps from earlier in the week has since changed.
He also asked them to turn off taps from pipes that have already burst. Turner requested that residents conserve water as much as possible as it was needed for fires and hospitals.  
Texas residents, some of whom lack heat or basic amenities themselves, have been rescuing cold-stunned sea turtles by the thousands 🐢

Read more here: https://t.co/raV4UJF4LG pic.twitter.com/YsU4KRtjKi

— Sky News (@SkyNews) February 18, 2021
Those wanting to assist can do so by donating to local organizations like the ones below:
The #LoveThyNeighborTX campaign aims to raise funds to provide water, food, shelter, and clothing. It was started by the Austin Area Urban League.
Hygiene kits or care packages can be donated through the Integral Care Foundation. They are also taking monthly phone plans to help keep people virtually connected to health care.
Austin Mutual Aid aims to offer housing to people in the Austin area by raising funds. Donations will also assist with meals, water, toiletries, sleeping bags, and more.
The Ending Community Homelessness Coalition (ECHO) aims to help Travis County and Austin residents. People can donate winter supplies, blankets, meals, monthly phone plans, snacks, and more.
Our furry friends have also been covered. People can also donate to the Austin Pets Alive organization to give medical care, food, shelter, and more to those who have pets.
The power and water outages in Texas have created a situation that's worse than even the early days of the pandemic. Grocery store, fast food and gasoline lines are longer than ever. Many stores are closed, including pharmacies. 1/

— Joaquin Castro (@JoaquinCastrotx) February 17, 2021
Donating to the above organizations can be done safely while being able to socially distance. They provide people alternatives to be able to give remotely without exposing themselves to COVID-19.
The "Austin American-Statesman" has also given guidelines on how to conserve power in Texas. It has also given websites, social media handles, and apps to assist with tracking electricity demand in the state.