Nelly's Lover Shantel Jackson Displays Her Midriff Posing in a Crop Top & Pink Thigh-High Boots
Nelly's longtime girlfriend Shantel Jackson showed her banging body and impressive fashion style in a fancy crop top paired with bright pink thigh-high boots. The model proudly rocked a fancy braid hairstyle.
Rapper Nelly's girlfriend Shantel Jackson is a stunning beauty and never fails to remind her fans of that fact from time to time. Yesterday, the model took to Instagram to show off a killer look.
Jackson looked gorgeous rocking a black leather crop top that flaunted her toned midriff. She paired the top, which featured a high neck and a puffy shoulder, with bedazzled silver shorts with crystals.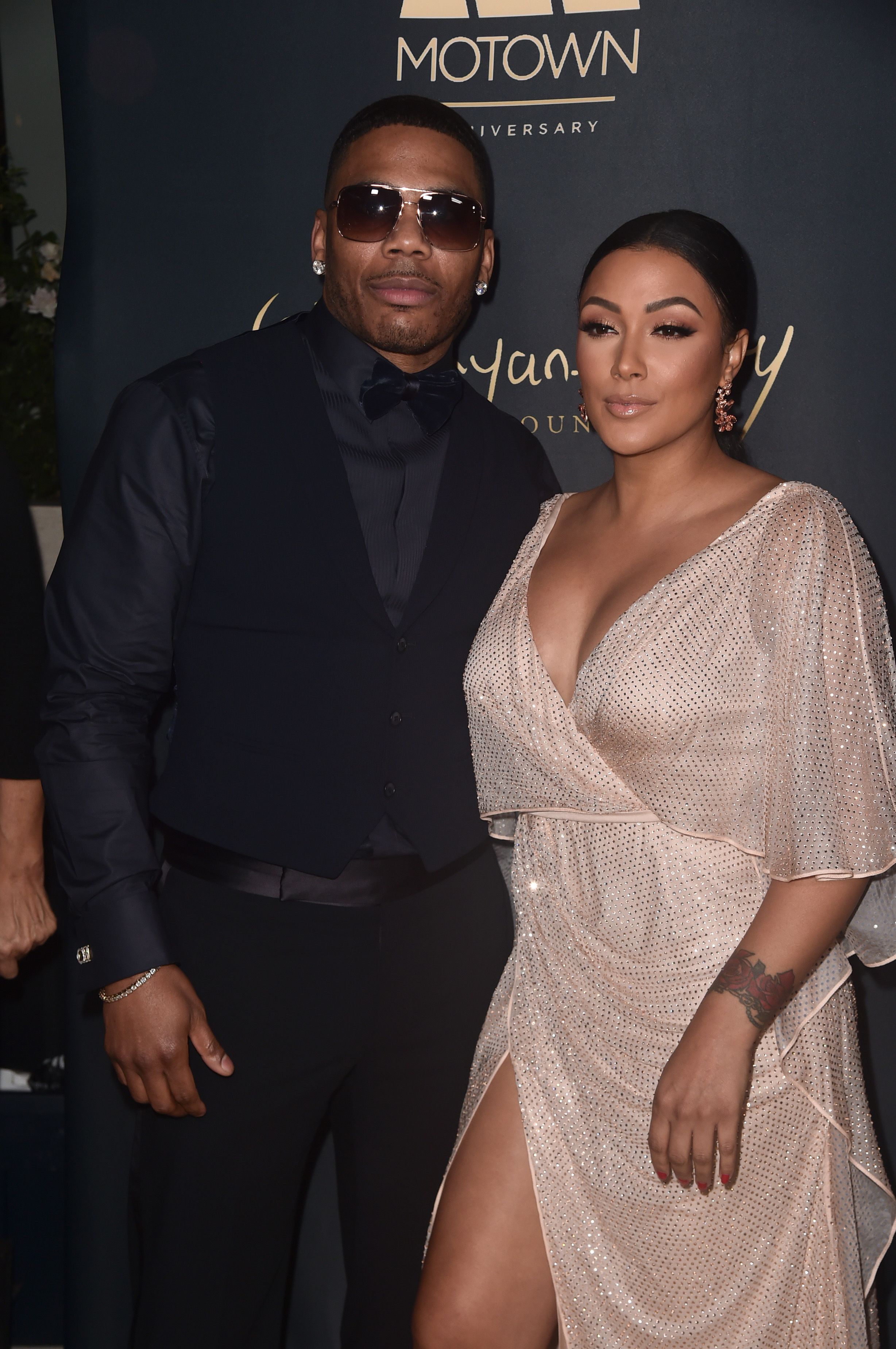 The stylish shorts accentuated her slim waist and curvy hips. Jackson finished the outfit with an exquisite pair of thigh-high boots in a bright pink color. The 36-year-old rocked fresh box braids with white attachments at the end.
Her face was well glammed-up with a daring, bold red lipstick and nude eye makeup. She posed at the edge of a sprawling pink bed with her legs spread apart seductively while she looked sweetly at the camera.
She also gave fans a glimpse of her pink vintage-decorated room and, in the caption, tagged several fashion brands responsible for all the pieces of her look. Fans praised the model for being a major fashion inspiration to them.
[Nelly] has never been about marriage, according to reports.
Jackson and Nelly have been dating for a while after a mutual friend introduced them in 2014. The pair were first friends. Last October, Nelly spoke about Jackson in an interview saying:
"She's really dope. We have a great time, and we understand each other. I would not want my life to not have Shantel in it. "We've been seeing each other for five or six years."
He described his woman as beautiful inside and confessed that she was "the one" for him. The "Dilemma" crooner explained that he and Jackson had so much in common and even grew up in a similar inner-city neighborhood.
Despite gushing about his love for the model, the 46-year-old rapper hasn't hinted at a possible engagement with his lover soon. When the topic came up, he became sly about it, saying they were working towards it.
The award-winning entertainer has never been about marriage, according to reports. He was with singer Ashanti for ten years but never discussed settling down. He once mentioned in an interview that he takes marriage seriously.
Apart from being
Nelly's
longtime girlfriend, Jackson is an established public figure. She
began modeling at 16
 and has worked for big brands. She is also an entrepreneur who has founded two companies, Fanci Goods and Shoe Gummi.