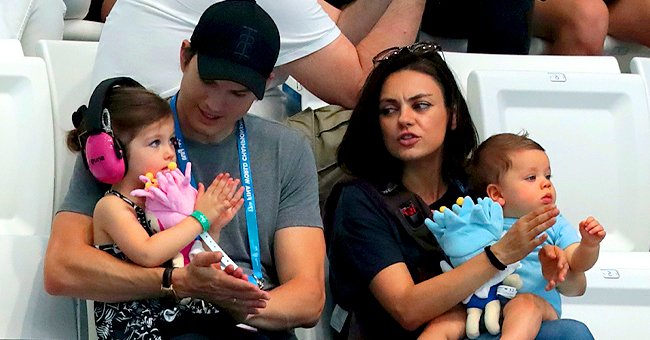 Getty Images
Mila Kunis Calls Herself a Horrible Mom for Wanting to Get Away from Kids during the Pandemic
Mila Kunis jokingly refers to herself as a terrible mom for wanting to escape from her kids during the Coronavirus pandemic. The mom of two signed up for a Super Bowl commercial that saw her take time away from her kids.
Mila Kunis joined Ellen Degeneres for a virtual interview, where the star divulged how she and her husband, Ashton Kutcher, booked a Super Bowl commercial that allowed her to take a much-needed break from her children.
The "Family Guy" voiceover artist recalled how the couple both received the offer to star in the "Cheetos" ad, and after considering it, both agreed it would be a funny project.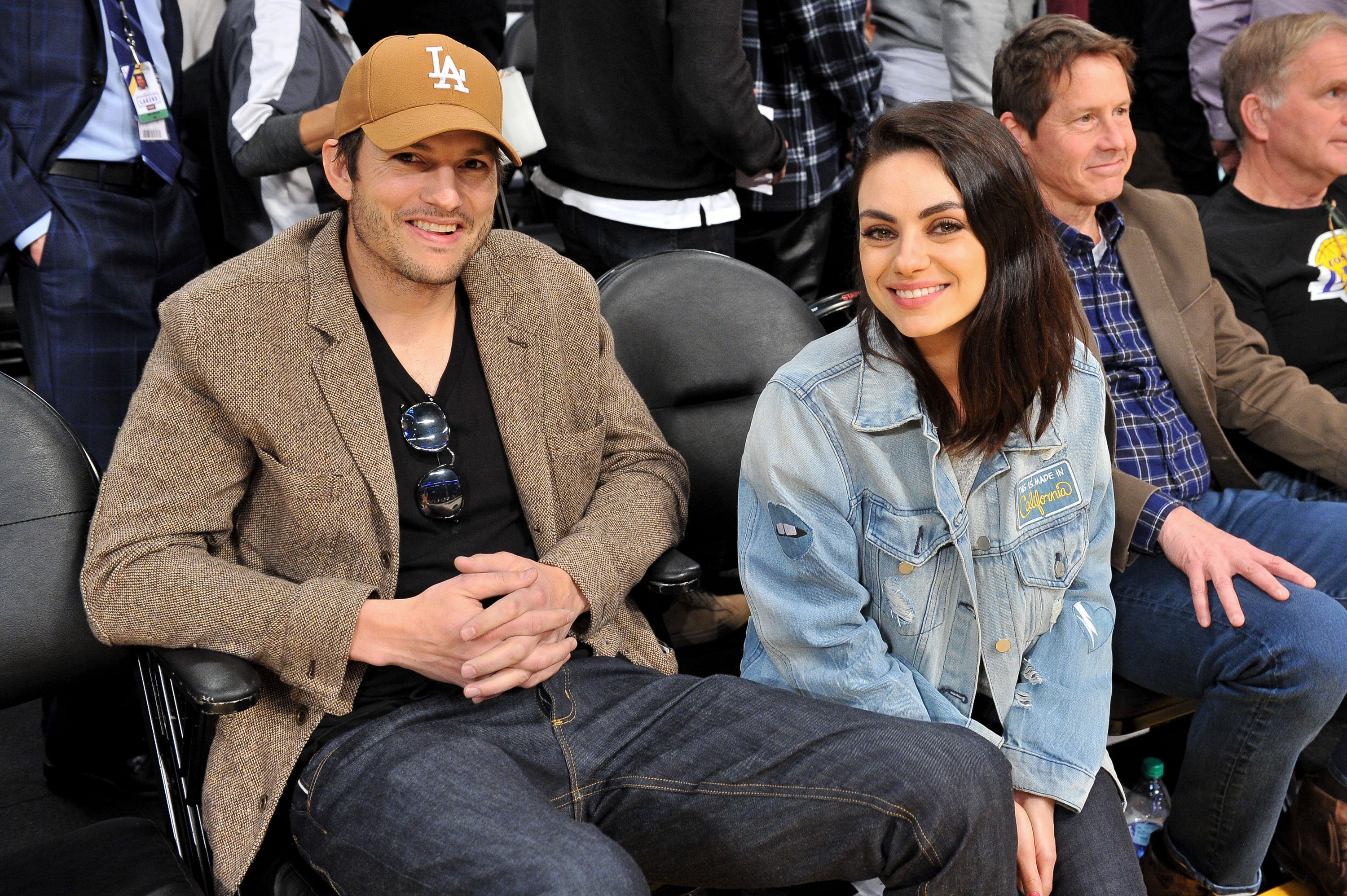 Ashton Kutcher and Mila Kunis smile for the camera at an L.A. Lakers game, January, 2019. | Photo: Getty Images.
However, with COVID-19, Kunis initially thought it illogical to commit to the gig. Still, she craved some time out of the house and decided to turn it into a mini-vacation, as she told Degeneres in between laughs:
"I got two days off from my kids, I'm a horrible mom."
However, Kunis' neurosis had her convinced she had contracted the virus, given the discomfort of feeling exposed from being the only person not wearing a mask while shooting when everyone else is protected by theirs. This turned out not to be true.
Kunis is a mother to her daughter Wyatt,6, and son Dimitri, 4. The author of "You And I, As Mothers" sought out activities to keep the family sane throughout the pandemic, including taking her kids to a "baby rave" complete with music and lights.
The Super Bowl commercial features Kunis, Kutcher, and an appearance by "It Wasn't Me" hitmaker, Shaggy.
The parents told "Extra" this month that crafting became a big hit with the kids. Kulis spoke of how her children collected trash as crafts to create what they call "happy trash." Kutcher added it was an idea to teach them about recycling in the home.
Kunis co-stars in a new movie titled "Breaking News in Yuba County," about a woman living a bland life who craves attention and concocts a plan to get her 15 minutes of fame. Kunis highlighted the lesson the film puts across, saying:
"At what cost will you upkeep that 15 minutes of fame?"
Kunis added that the director of the film ended up re-writing Kunis' character just so that she could share scenes with "The West Wing" alum Allison Janney, who Kunis has admired all her life.
Kunis and Kutcher worked together on "That 70's Show" in 1998 and would go on to marry 17 years later. In a 2001 interview, the actress revealed that Kutcher was her first on-screen kiss on the FOX comedy series.
Kunis (who was 15 at the time) recounted how nervous she was about the big moment with Kutcher (aged 20). She credited Kutcher for allaying her fears by being nice and cracking jokes all the time, which made her relax and laugh.
The Super Bowl commercial features Kunis, Kutcher, and an appearance by "It Wasn't Me" hitmaker Shaggy. The married couple plays out a scenario where Kutcher tries to ascertain who has stolen his packet of "Cheetos."
Other hilarious ads featuring other celebrities include Gwen Stefani and Blake Shelton appearing in a "T-mobile" commercial. Meanwhile, Drake, Aaron Rodgers, Patrick Mahomes, and Paul Rudd teamed up for a "State Farm" ad.
Please fill in your e-mail so we can share with you our top stories!