John Travolta's Fans Share Amazing Throwback Photos as They Celebrate His 67th Birthday
Actor John Travolta celebrated his birthday this week with his fans honoring him by taking to social media to pay tribute to him with some incredible throwback photos.
On Thursday, February 18, 2021, John Travolta officially turned 67. The "Grease" star was honored by his fans who took to Twitter to wish him a happy birthday along with some amazing throwback photos.
One fan shared a black-and-white image of the star holding a book, looking straight at the camera. In the picture, Travolta still rocked a head full of long black hair and was much younger.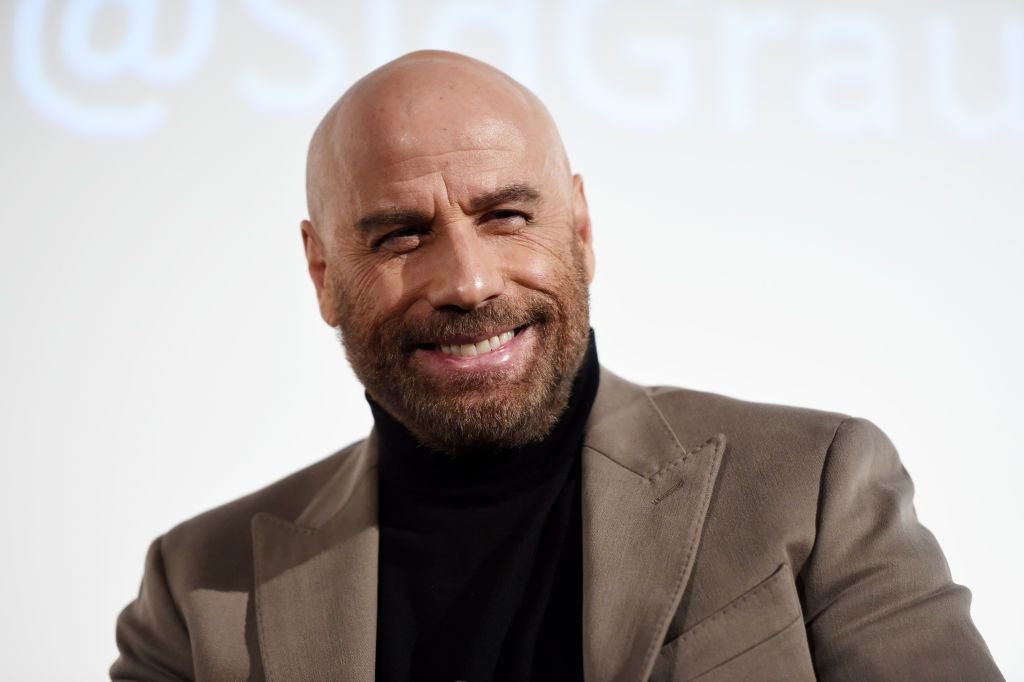 The fan hoped the actor would have a "Rock on day." A second person also wished Travolta a happy birthday by sharing his photos which showed him when he was younger and one current one.
The fan uploaded a black-and-white image of the star rocking the same long hair he had in the first follower's post. Opposite that picture, the actor appeared bald and with a gray beard in a color photo.
A third person couldn't help but celebrate the "Swordfish" star's birthday by posting pictures of him. The image on the left was of Travolta when he appeared in his 1977 breakout film "Saturday Night Fever."
Next to that photo was the actor in his role as Danny Zuko in the 1978s "Grease." Travolta might be celebrating his birthday this week, but he's also still mourning the death of his wife, Kelly Preston.
Happy Birthday 🎂🎈🎈 to The main Man John Travolta I hope you got a Rock on Day pic.twitter.com/KyzoJnauCB

— Paul Joshua T Urriza (@Bigbrourriza) February 18, 2021
The "Hairspray" star married Preston in 1991 before she sadly died at 57 on July 12, 2020. The actress passed away after a private two-year battle with breast cancer.
The couple is parents to two children: daughter Ella, 20, and son Ben, 10. The pair also had an older child, Jett, who died on January 2, 2009, at 16, after he suffered a seizure while on holiday.
Happy Birthday dear John Travolta! pic.twitter.com/L9vGMBMnKA

— Mrs. Anne (@PapillonNoir73) February 18, 2021
Little Ben celebrated his birthday in November 2020, with his father and sister honoring him with social media posts. Travolta shared a sweet Instagram photo of him hugging his son to pay tribute to him.
While Ella also took to the same social media platform to wish her brother a happy birthday with an image of him on a boat. She showed her love for him by calling him the "sweetest boy in the world."
Happy 67th Birthday to John Travolta!! pic.twitter.com/1WvlEz2UhH

— Andrea Cataneo (@AndreaCatSLP) February 18, 2021
The actor and Ella also recently collaborated for a Super Bowl advert. The "Saturday Night Fever" star brought back his "Grease" dance moves alongside his daughter for the advert.
The advert was for Scotts & Miracle-Gro, and it showed the duo dancing together to the film's "You're The One That I Want" track. Ella mimicked her father but added her own flavor to the dance.