Boris Kodjoe's Wife Nicole Turns Heads in This TBT Pic Wearing a Cleavage-Revealing White Dress
Actor Boris Kodjoe shows fans his "comfort zone" as he shares a stunning throwback picture of his wife Nicole Ari Parker rocking a white bodycon dress that reveals ample cleavage. 
Hollywood heartthrob Boris Kodjoe has been the object of infatuation for many female fans due to his charming looks. And he has even more of them grinning with envy by the way he lovingly dotes on his wife, Nicole Ari Parker.
Over the years, Kodjoe has earned fans' admiration through his dedication to his family, but even more impressive is how much he flaunts his love for his wife after more than a decade of marriage.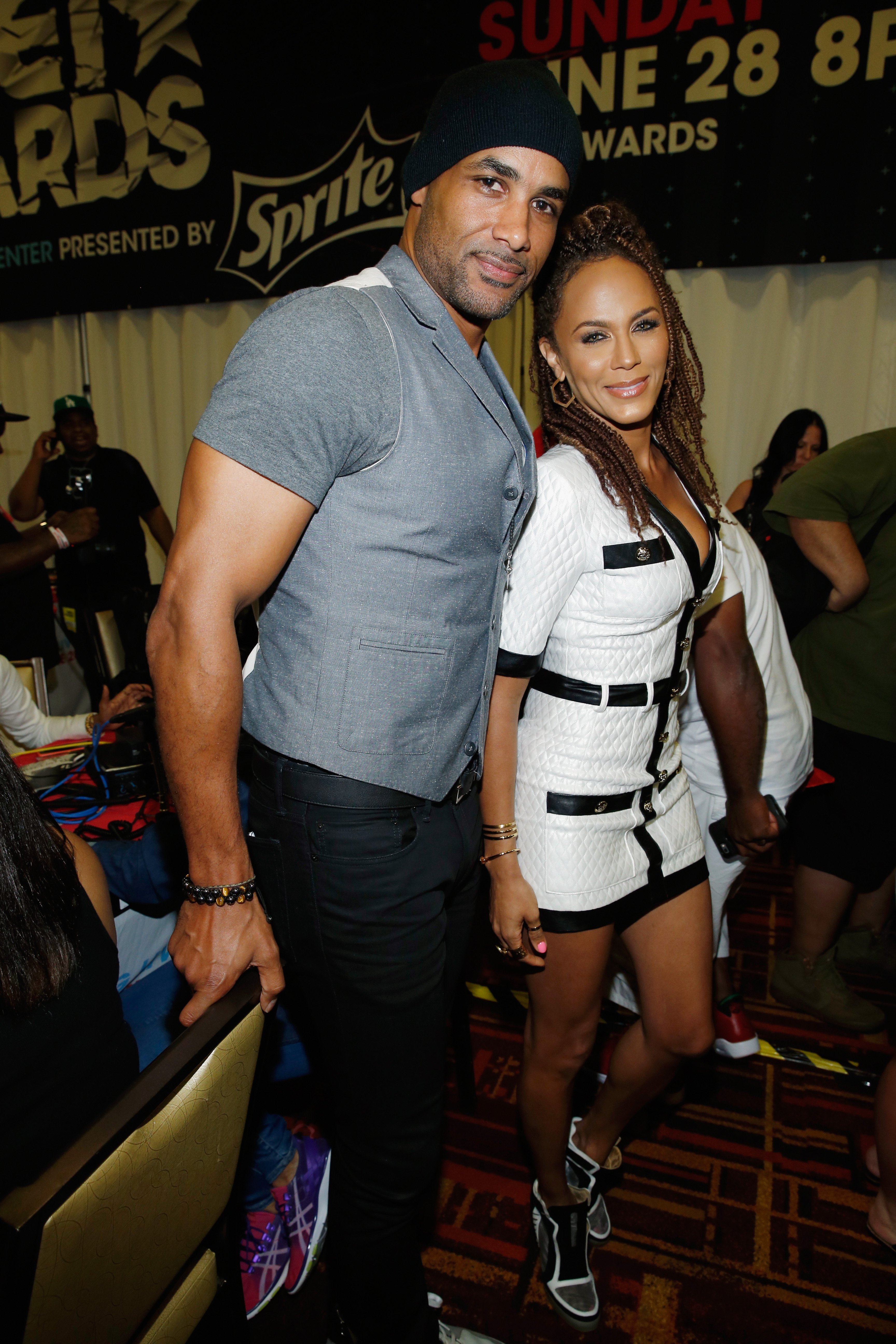 In typical fashion, the "Soul Food" star recently took to his Instagram page to give fans a glimpse at what he called his "comfort zone" while posting a stunning picture of his wife in a white midi bodycon dress.
Parker's dress also had a deep neckline that exposed ample cleavage, while her golden brown braids fell beautifully over a side of her face and stretched down to her abdomen.
The actress accessorized the look with lovely bracelets worn on one of her wrists and tiny necklaces. She also wore knuckle rings and could be seen holding a scarf that matched her braids.
Parker was outdoors in the picture, and from the location tag indicated by Kodjoe, it seems the image may have been snapped while the couple was on vacation in the Turks and Caicos Islands. 
Over the years, Parker and Kodjoe have perfectly embodied what a blissful marriage looks like, and more importantly, the couple has hardly been trailed by any controversies. 
They tied the knot during a very intimate wedding ceremony in Freiburg in 2005 and have since welcomed two children.
However, that nearly changed after cheating rumors began trailing Parker when she seemingly alluded to it during a 2020 Instagram live show about marriage and relationships.
Parker's comments on the show sparked several speculations about the duo's marriage, but Kodjoe swiftly debunked the cheating rumors and assured fans there was no trouble in his paradise.
Barely a month after the cheating rumors, the couple showed fans they were still very much in love with each other as they celebrated their 15th wedding anniversary. 
And Kodjoe made sure the day was extra special for his wife with a sweetly planned surprise beachside anniversary celebration that featured entertainment from a folklorist, traditional harpist, and storyteller Baba.
Parker was completely blown away by her husband's lovely anniversary morning surprise and showed off cute photos of them privately enjoying each other's company on her Instagram page.
The lovebirds met in the early 2000s and got engaged in 2004. They tied the knot during a very intimate wedding ceremony in Freiburg in 2005 and have since welcomed two children, daughter Sophie and son Nicholas. 
Over time, the glitz and glam of the celebrity lifestyle have proven to be a significant hurdle for most relationships. Still, Kodjoe and Parker have managed to build their own cocoon where lasting joy is possible.