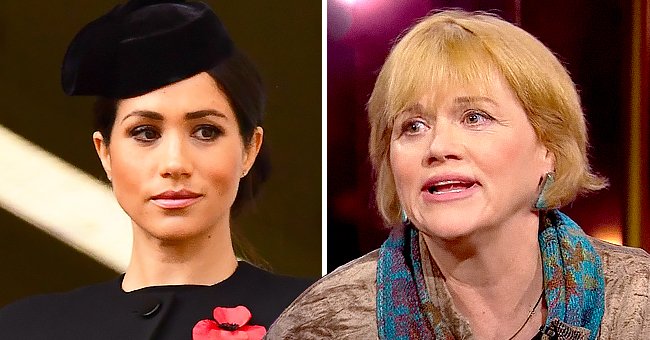 Getty images youtube.com/rte
Meghan Markle's Half-Sister Samantha Markle Opens up about Their Last Conversation in 2015
Meghan Markle's half-sister Samantha Markle recently published a memoir, "The Diary of Princess Pushy's Sister: A Memoir (Part 1)," where she revealed details of their last conversation.
Meghan Markle's half-sister, Samantha Markle's new memoir, "The Diary of Princess Pushy's Sister: A Memoir (Part 1)," is available on Amazon and it comes packed with multiple revelations.
In the book, Samantha narrated how Meghan coped with her mother, Doria Ragland, and her father, Thomas Markle's divorce, noting that she never expressed whether she was unhappy.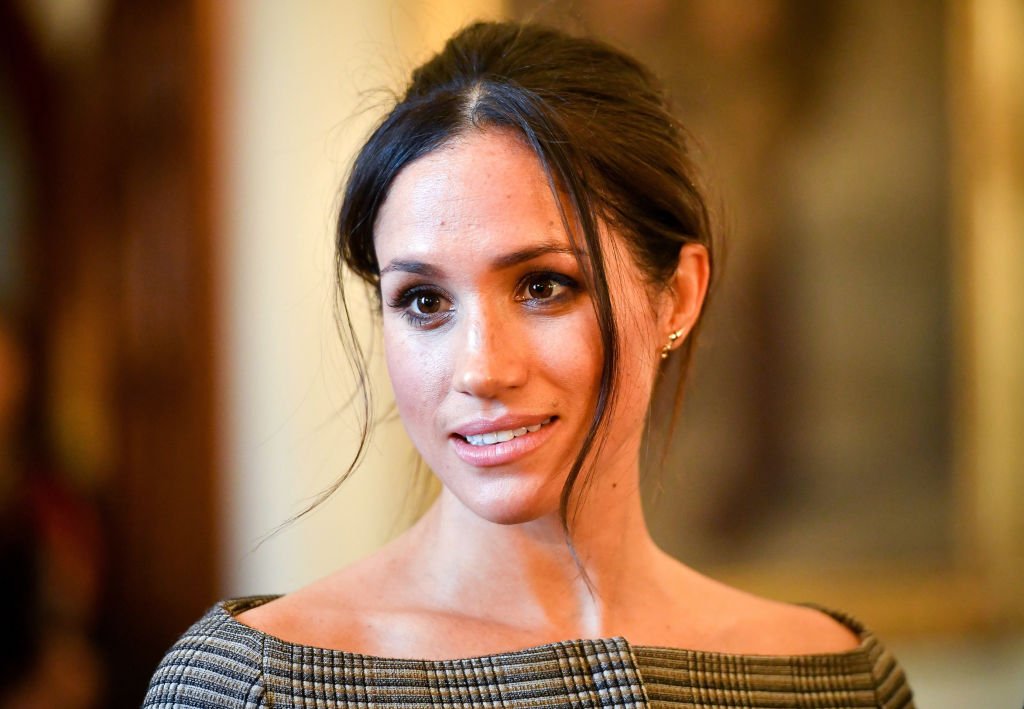 Meghan Markle chats with people inside the Drawing Room on January 18, 2018. | Photo: Getty Images.
She also alleged Meghan had a demanding attitude and got whatever she wanted and needed from their father while growing up. Samantha noted that Meghan became more demanding of her dad as she got older.
According to Samantha, Thomas was happy for Meghan when she tied the knot with her ex-husband, Trevor Engelson, in 2011. The couple seemed like a match made in heaven, and he was proud to see his daughter happy in a long-term relationship.
It was after Meghan split with Engelson in 2013 that Samantha spoke with her for the last time. The half-sisters had really lost contact before then, but Samantha recalled that their last meaningful conversation happened in 2015.
Then, Meghan was at her Canada apartment when Samantha called her. The latter noted that the Duchess of Sussex seemed like she was excited to hear from her and blamed their lack of communication on their differing schedules at the time.
The royal couple is over the moon over the pregnancy and always imagined a family of four.
Samantha further claimed that she got to know about her half-sister's relationship with Prince Harry from their father and not from her sister, Meghan Markle.
Samantha also said Meghan's step into the royal spotlight had its challenges as she noticed the latter had changed in her demeanor. Thomas also saw this and told Samantha that Meghan was no longer the same.
Before Samantha released her memoir, her father told US Weekly that he is very pleased that she accomplished the book. She also spoke about the book before its release, saying it would feature the good, the bad, and the ugly.
However, Samantha explained that contrary to what some publications insinuated, she did not write the book to attack Meghan. She also said people would have to read it to see for themselves and find out what it is about.
Meanwhile, Meghan and Prince Harry recently announced that they are expecting their second child, who will make their soon-to-be-two-year-old son, Archie, a big brother and make them a family of four.
A source told People that the royal couple is over the moon over the pregnancy and always imagined their family of four. Hence, they are excited to be one finally.
Please fill in your e-mail so we can share with you our top stories!