E! News: Kim Kardashian Will Never Discourage Her Husband Kanye West from Seeing Their 4 Kids
As the marriage between famous model and reality star Kim Kardashian and her estranged husband, music mogul Kanye West, comes to an end,  their priority remains their children.
Kim Kardashian and legendary rapper Kanye West enjoyed the tag of being one of Hollywood's biggest power couples, but recently, their love journey seems to have reached the end of its tunnel.
Dark clouds of a divorce have been hovering over the couple who share four children, and it has become almost inevitable that West and Kardashian would be going their different ways soon.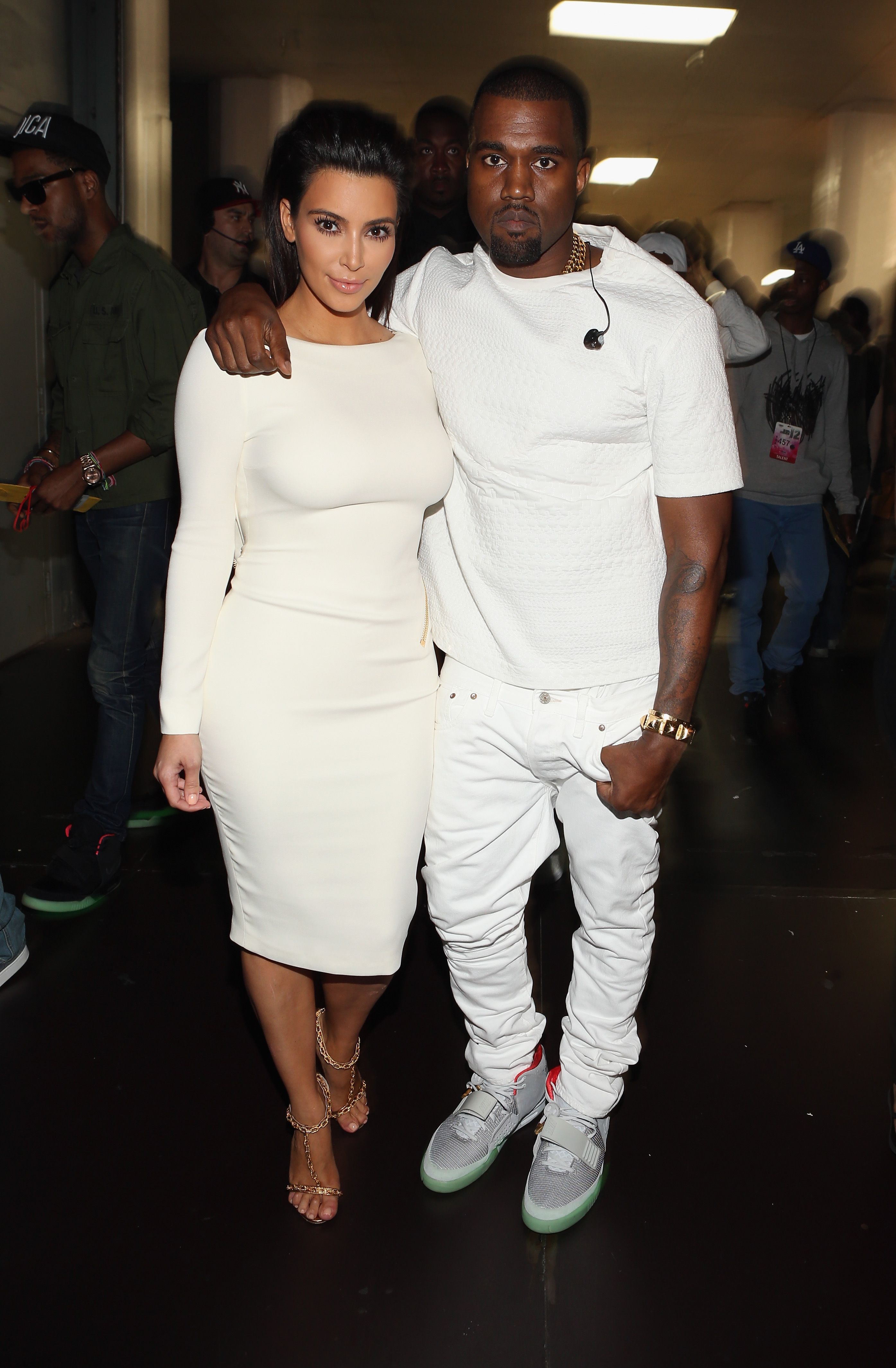 Despite the breakdown of their relationship, the couple has prioritized their children and is ready to have a strong presence in their lives. Although West lives away from the family, Kardashian does not intend to keep him away from the kids even if they divorce.
Sources close to the 40-year-old revealed that although Kardashian is not on speaking terms with the rapper, West wants to be an available father for his children and play a huge role in their lives, and she would never discourage that.
West also reportedly does not visit the kids in the house he and Kardashian lived together but instead sees them elsewhere. Sources close to the "KUWTK" star said that she has no problems with the rapper seeing his kids anytime he wants.
Kardashian and West are reportedly living like they are already divorced, and their relationship is at an all-time low, but no one is pushing for the divorce to be finalized or for official talks to begin.
Her fans were proud to see her willing to take a bullet for her daughter.
The "Stronger" rapper has since returned to California from Wyoming, where he spent his lockdown and has come back with fresh ideas to focus on his work. Those close to him revealed that he has been meeting up with people, but there has been no sign of Kardashian.
On her part, Kardashian has been hanging out and living the best of life she probably can. She has been spending more time with her siblings and friends. To her, having fun is the best reaction to the crisis.
The cosmetic business mogul has been reluctant to go hard on the divorce because of their children: North, Saint, Chicago, and Psalm West. The 40-year-old has been bent on avoiding a messy divorce.
It was once reported that the "Keeping Up With the Kardashians" star was extremely stressed from trying to keep things private and figure out her commitment to her career and relationship.
Lately, Kardashian made headlines when she slammed people who accused her of lying about North's painting. The reality star came out in defense of her daughter and upheld her statement that North did the painting. 
It was revealed that North takes her art class seriously, which was how she could pull the classic painting. Her fans were proud to see her willing to take a bullet for her daughter.