Fans Slam Angela Simmons' Leggings as She Shows off Her Curves While Boxing in a Video
Angela Simmons' social media fans were not so impressed with her new post as she showed off how her charged-up morning went and updated her fitness. 
After showbiz star Angela Simmons posted a clip of herself getting her fitness game on while catching some morning sun rays, fans had quite an opinion. 
Simmons' look had her displaying her curves in workout gear that included a pink sports bra and a pair of army green leggings that clung to her curves and accentuated them. The star held her hair in a green bandana.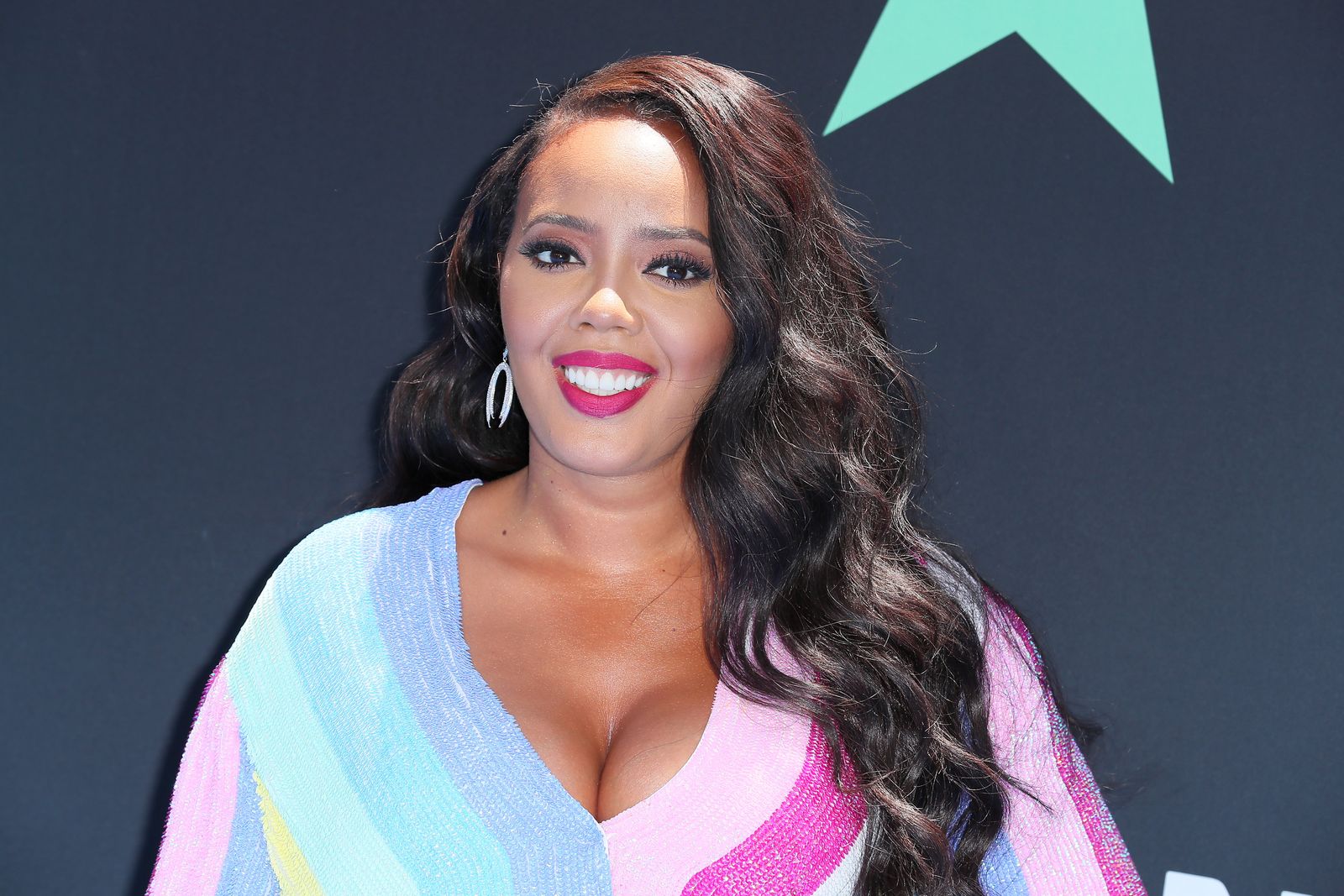 However, some Instagrammers frowned on her clothing choice, concentrating on the leggings, penning that the clothing item was not ideal, and noting what could be a better choice.
The star wrote in her caption that she needed to increase her boxing game, but fans felt her outfit game could be better. One person outrightly gave a no-no opinion while another asked her not to wear them anymore.

A third fan demanded for the name of the brand while stating that the leggings were not flattering. More of Simmons' fans took to the comments agreeing with this sentiment.
These days, [Simmons] is showing her entrepreneurial streak by starting her own beauty line.

While critics might have clamped down on Simmons' outfit choice, she does have a tough skin against these opinions. The star once noted the importance of body positivity while updating her media.
The "Growing Up Hip Hop" star shared a swimsuit photo of herself barely clad while giving fans a glimpse of her flawless skin. Simmons' body looked toned, but she made sure to remind her followers that she was embracing her rolls. 

The 33-year-old shared that she felt no pressure to be aligned towards society's Hollywood body standards, adding that her goal was to work on her figure at her own terms and pace. 
The star is a staunch believer in self-love and another person who loves her for who she is, is her young son, Sutton. Last Thanksgiving, the little boy confirmed this when he mentioned that he is grateful for having his mom.
The mom-son pair took some time to bask in each other's attention and enjoy the tropical atmosphere at the beach. While they filmed each other, Sutton reminded Simmons of his love for her. 
These days, the TV personality is showing her entrepreneurial streak by starting her own beauty line, Simmons Beauty. Once speaking about it, the star mentioned that the idea was borne out of her quarantine break. 
The star shared that she was inspired by how many people had time on their hands to sit back and delve into self-care, leading many to find solutions concerning their skin issues.