Beyoncé Shares Snaps from Icy Park Photo Shoot Posing in Stylish Ensemble & Massive Blue Scarf
Beyoncé's recent display of style on social media pulled fans to her timeline, and she presented an exquisite look from the new merch in her Ivy Park line. 
Music star Beyoncé's recent media uploads have been nothing short of expressive as she premiered the Icy Park merch from her Ivy Park designer line. 
In one of her Instagram posts, the star channels a sizzling look rocking her new items in vibrant blue color. The Adidas-produced item was a two-piece that she perked up with other fashion items.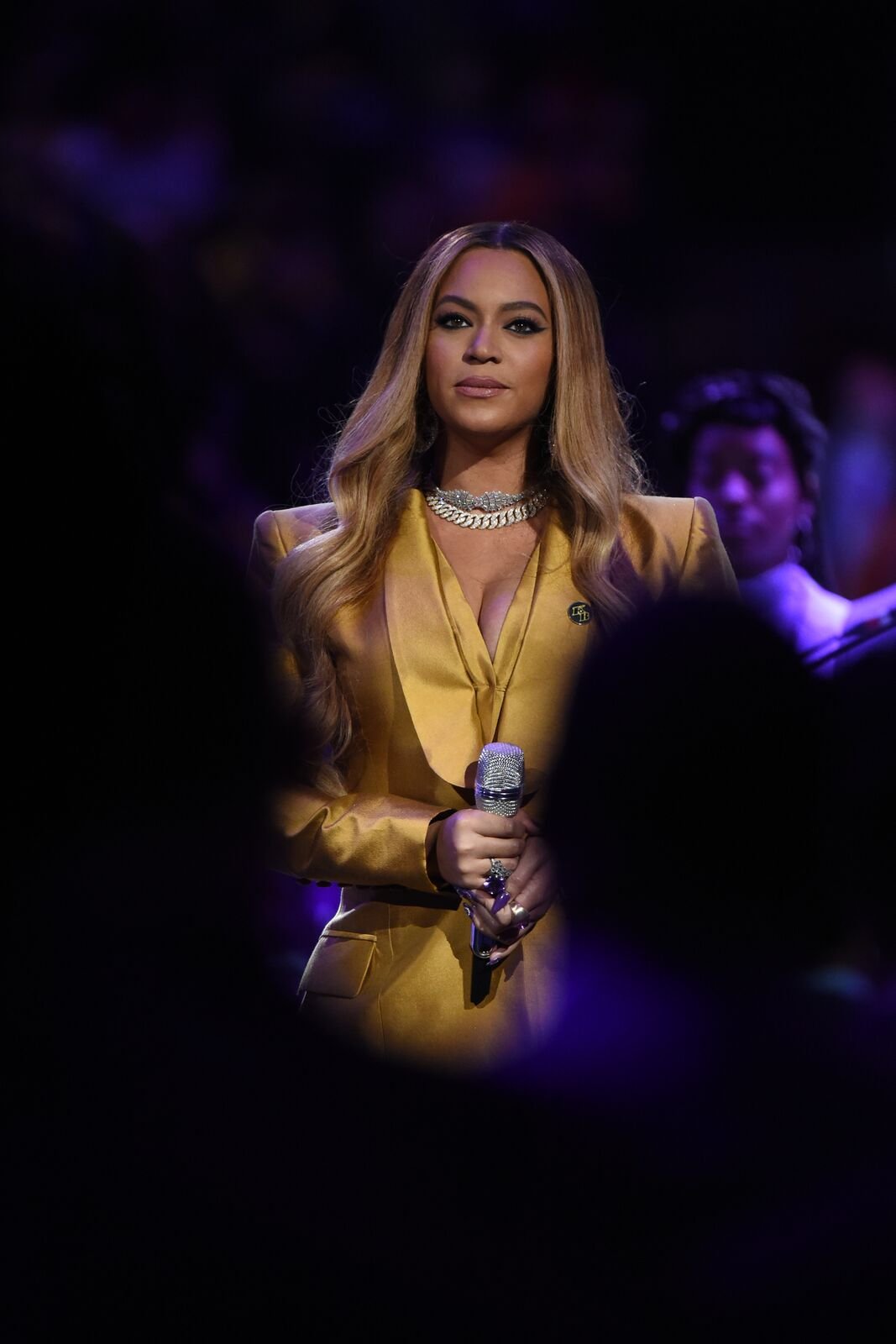 Beyoncé's photoshoot was staged in a dimly lit room with earth color tones gracing the background. She stood out in her blue shirt left unbuttoned save for two fasteners at the neck area. 
The music star teased some parts of her cleavage while showing off her bare torso that ran down towards her matching pants. The star backed up her evergreen looks with some statement jewelry and a pair of swanky Adidas kicks. She captioned:
"ICY PARK TOMORROW. Feb 19 Adidas.com…"
The star's eye-catching look did not stop there, as she styled her blonde tresses straight with coiffed endings. She matched her gold jewels with gold nails while throwing an Icy Park muffler over one shoulder. 
The star has been teasing her new Adidas x Ivy Park collection for a while. The collection, which would be the third from the franchises' collaboration, had the award-winning singer rocking the yet-to-be-released brown-colored wears.
Tina Lawson could not get enough of the preteen girl, letting fans know that Blue was originally not part of the photoshoot sessions.
In the photos shared, Beyoncé was pictured in the form of a catalog model wearing the brown shiny latex pants and matching it with a puffer scarf, styled elbow-length gloves, and a sassy gaze. 
Although Icy Park is yet to hit the market, celebrities like Gucci Mane and Hailey Baldwin already joined Beyoncé in the modeling campaign, rocking the ensembles to the delight of fashion lovers. 
It is worthy of note that the "Lemonade" crooner is not doing all of the campaign display on her own as she has her lovely mini-me, Blue Ivy, by her side. The youngster was the perfect mini-fashionista gracing her mom's fashion campaign.
Through the teasers shared, Blue showed that she is indeed the daughter of a screen diva, showing off some bold twirls and owning her kiddie fashion. 
Her proud grandmother, Tina Lawson, could not get enough of the preteen girl, letting fans know that Blue was originally not part of the photoshoot sessions. However, she took it upon herself to show everyone that she possessed some classy style.