Kamala Harris' Stepdaughter Ella Emhoff Makes a Surprise Debut at New York Fashion Week
Vice President Kamala Harris' 21-year-old stepdaughter Ella Emhoff recently took the fashion world by storm as she made her NYFW debut with designer Proenza Schouler.
Kamala Harris is not the only woman in her family making big moves! The Vice President's stepdaughter, Ella Emhoff, recently made her NYFW modeling debut. Celebrating her debut, Ella wrote on her Instagram:
"Thank you thank you thank you @proenzaschouler. Couldn't have worked with a better duo <3."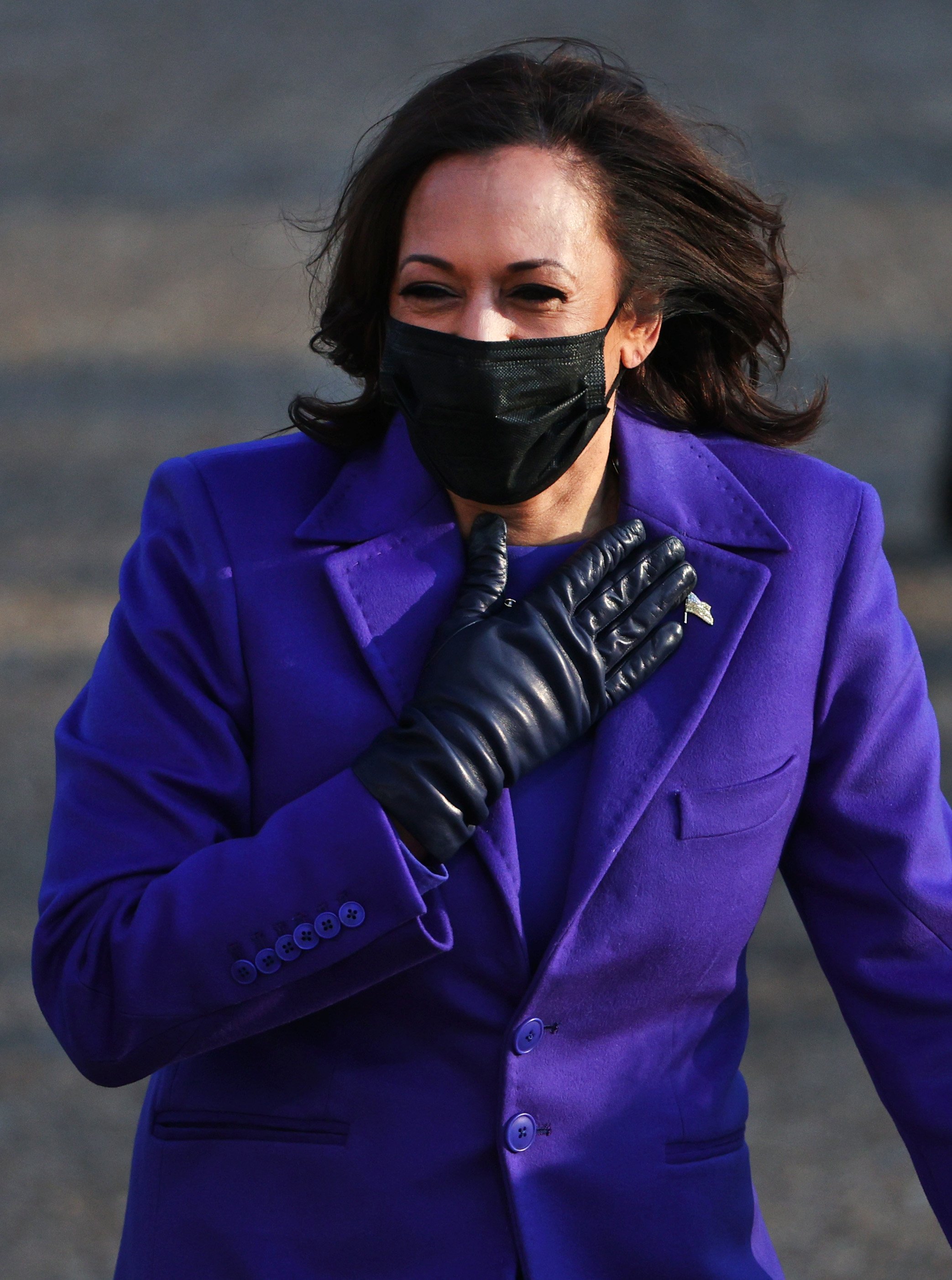 The stunning 21-year-old shared snaps of herself modeling Proenza Schouler's collections. She looked absolutely smashing in a black pantsuit with a single white button in the middle of her chest, revealing her bare torso underneath.
The loose, low-slung trousers she wore hung off her frame as she struck different poses along the outdoor runway at the Parrish Art Museum in Southampton, NY.
Rocking her short brunette curls, Ella modeled another design in one of the photos she shared. She was clad in a high-neck yellow and black patterned shirt underneath a beautiful black leather trench coat. She looked beyond gorgeous.
 Being the stepdaughter of a woman as incredible as Harris, the two women share a very special bond.
At 21, Ella has already made her love for fashion well known. Before her debut, she showed her love and respect for Proenza Schouler in an in-person panel discussion alongside their designers, Jack McCollough and Lazaro Hernandez.
The Vice President's daughter has now gone from being a Parsons School of Design student to being a budding New York Fashion Week Model. The official account of Proenza Schouler shared Emhoff's walk in the show as well and wrote:
"Proenza Schouler Fall Winter 2021 Watch now on proenzaschoulerfw21.com and nyfw.com @achenrin @ellaemhoff."
New York's IMG models signed the young model on January 28, days before she finally hit the runway for Proenza Schouler's Fall/Winter 2021. 
She reportedly made her first impression as a fashion star on Inauguration Day when she struck in a dazzling stylish coat with crystal accents.
Being the stepdaughter of a woman as incredible as Harris, the two women share an exceptional bond. The Vice President has been married to her husband, the model's father, Doug Emhoff, since 2004.
Ella and her brother, Cole, even coined a special nickname for Harris, "Momala," a play on the word mom and her first name. It is not surprising that the young Ella is proving herself to be an incredible woman when she has someone as inspiring as Harris to look up to.