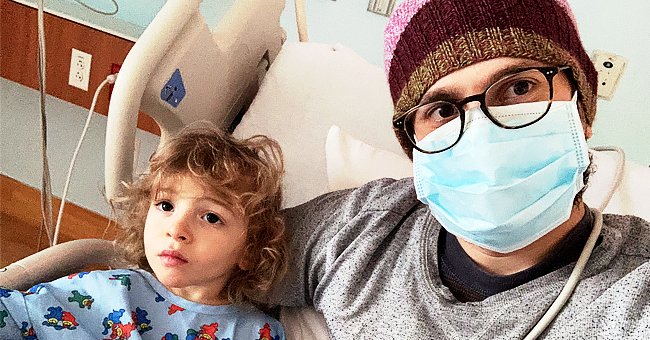 twitter.com/Mike_Hixenbaugh
Texas Dad Shares Terrifying Experience Trying to Get Choking Son to Emergency Room Amid Crisis

Texas news reporter, Mike Hixenbaugh, detailed his harrowing experience rushing his son through snow-covered roads to get him to a hospital with no water.
Mike Hixenbaugh never imagined that he would one day fear for his son's life amid a pandemic and winter storm that left more than 140 people stranded.
"Texas is a disaster," the father wrote in a Tweet. Hixenbaugh had just lost electricity in his home when his two-year-old began choking on a peanut in their pitch-black home.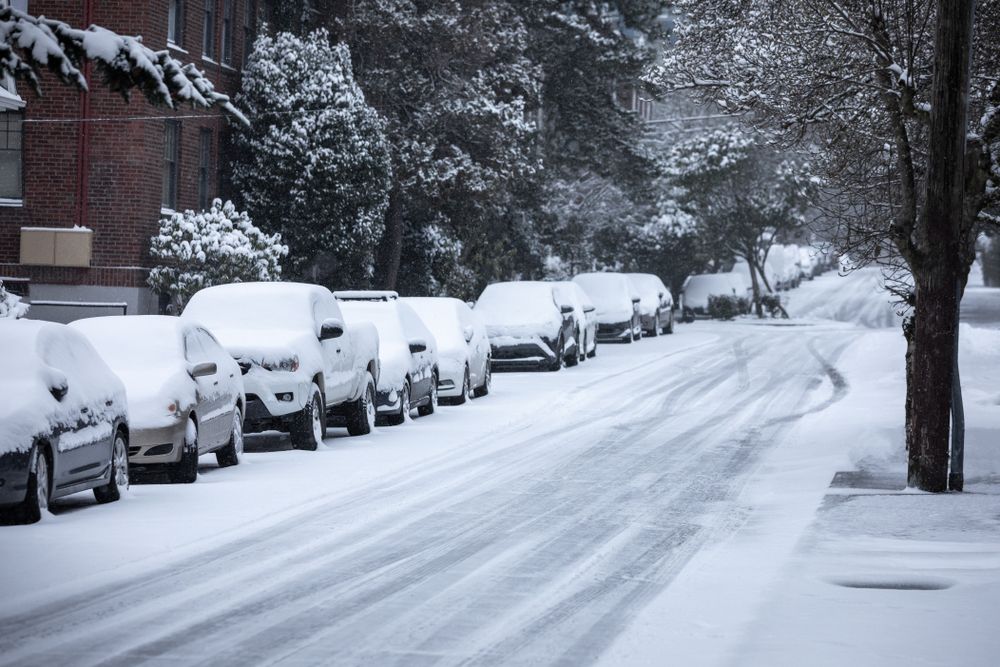 Heavy snowfall that covered the cars on the street. | Source: Shutterstock
According to the NBC reporter, calling for help in their cold home with no electricity was impossible, hence his decision to rush his toddler to the nearest hospital with no water. He said:
"Thank God I had signal at the moment when the hospital called me back and said, 'Wait, we found something on the CT scan. He needs emergency surgery."
Hixenbaugh drove back to the hospital, speeding through stop signs and intersections with no lights. He had his wife and kids with him since they did not want to be separated at a time with no stable means of communication.
Over 24 people have reportedly died due to the freezing temperature.
Thankfully, doctors were able to perform the surgery on time successfully. The dad-of-four revealed the hospital's state, with many nurses worn out even amid the freezing climate, yet doing their all to save lives.
According to Stanford Children's Health, adults can help when a child is choking. However, dialing 911 should be the first action done. A parent or companion should then stand behind the child and wrap their arms around the child's waist, with one making a fist.
The adult should press into the abdomen, between the chest and navel, and quickly push in an upward position until the object or food comes out.
Regardless if the food or object comes out or not, bringing the child to a hospital is a must to see if any particle was left inside the body that may cause further complications.
Several blackouts have occurred in Texas recently, along with the winter storm that affected many. Over 24 people have reportedly died due to the freezing temperature, including one family who was found lifeless after trying to light the fireplace.
Another family also experienced demise after choosing to draw warmth from the car exhaust in their garage. It has undoubtedly been a devastating few months with terrible news left and right.
Please fill in your e-mail so we can share with you our top stories!