Smokey Robinson's Daughter & Wife of 18 Years Share Sweet Snaps of the Singer on His 81st B-Day
Music icon Smokey Robinson's family went all out on social media in honor of his milestone birthday, sharing sweet photos of their moments with him amid celebrations.
The Miracles star Smokey Robinson received the warmest wishes from his loved ones on Instagram as they commemorated his 81st birthday by showing him love and affection.
His grown daughter, Tamla Robinson, shared a delightful father-daughter photo that showed the duo warming up to each other and posing for a selfie. Smokey looked radiant, rocking an army-green turtleneck sweatshirt and matching cap.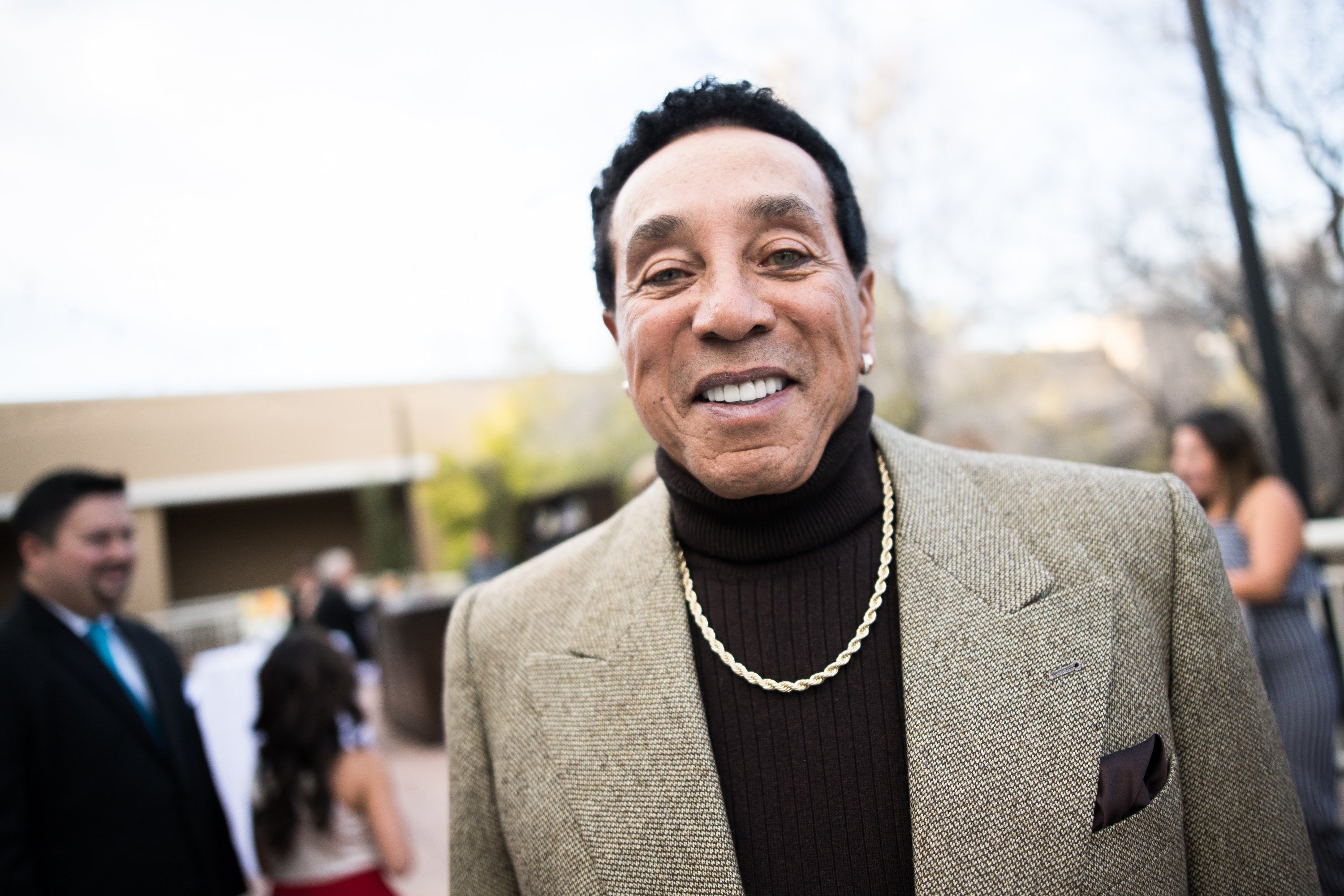 The doting daughter shared another post, this time channeling a sweet family throwback. The image showed Smokey's youthful hue and style while he posed with his then-little kids.
Smokey's wife, Frances, also celebrated the love of her life, sharing a beautiful selfie of them basking in a romantic moment. Here the award-winning music star presented a million-dollar smile. Frances gushed in her caption: 
"Happy Birthday to my wonderful husband. I thank God everyday for putting you in my life. You are a true blessing…"
Frances went on sharing lovely words about her spouse and referring to him as her confidant. In the comments, fans did not hold back their well-wishes while stars like Simone Smith and Kimora Lee Simmons also celebrated Smokey.
Smokey is a multi-talented entertainer whose fame goes as far back as the 1950s when he spearheaded his music group, The Miracles, as chief songwriter and producer.
The power couple is mostly focused on the sides of hyper-pigmentation that most people of color deal with.
The star also made immense contributions to the growth of legendary music label Motown Records, where he once worked as a vice-chairman. Way into the 1960s, The Miracles had a string of hit tracks under Motown, leading to award nominations and winnings.
Smokey proved to be versatile, as he combined writing, producing, and performing. He also made songs for other music stars like Marvin Gaye, Mary Wells, and The Temptations. He was inducted into the Rock and Roll Hall of Fame in 1987.
These days, the music maker has widened his scope to skincare and self-care, combining ideas with his wife to produce the ultimate skincare products for people of color. 
The power couple is mostly focused on the sides of hyper-pigmentation that most people of color deal with and a way to encourage men into accepting skincare as part of their self-care. 
Frances once shared that she and Robinson were initially all about caring for their skin, and after using varying products that left them unsatisfied, they decided it was time to explore making skincare products. Happy birthday Smokey Robinson!