Beyoncé Makes Fans' Hearts Beat Flaunting Her Curves in Icy Park Outfits — See the Collection
Music icon Beyoncé's beauty seems to be at an all-time high in the series of photos she shared on social media as a part of the teaser for her new fashion pieces. 
Beyoncé bodied every glam in her latest fashion release dubbed Icy Park and the evidence is displayed on her Instagram page showing her acing each look. 
The star singer shared several photos posted in the form of fashion catalogues as she showed off the new collection from her Adidas X Ivy Park collaboration.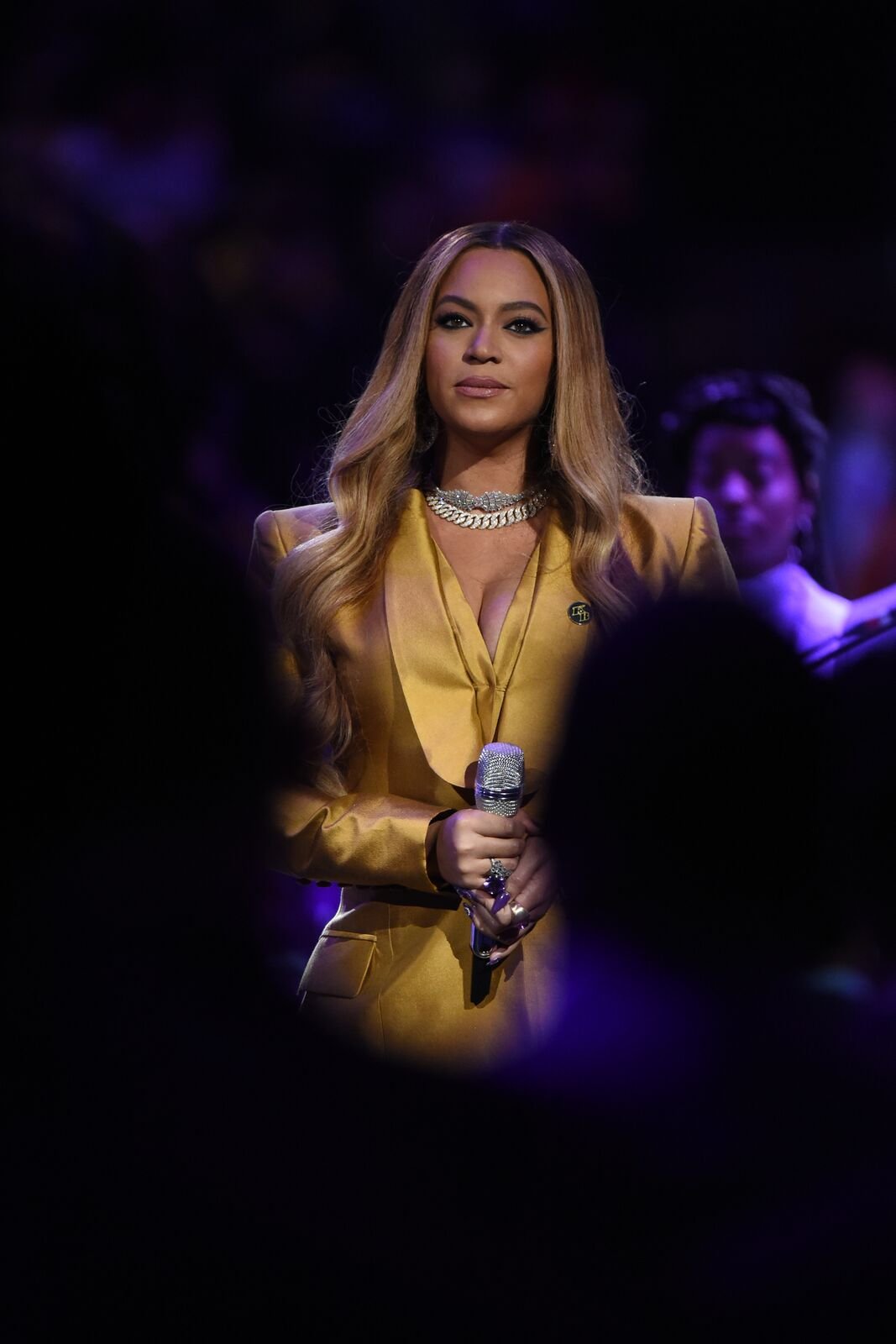 Beyoncé, 39, rocked clothing items ranging from cool colors like sparkly white, sky blue, brown, and beige to more pronounced colors like hot pink. Each clothing item seemed to channel both sporty and winter-like looks. 
The award-winning singers' outfits included short dresses bearing the Adidas trademark lines, heels, footwear, puffy jackets, hoodies, figure-hugging jumpsuits, puffer scarfs, and bodysuits, among others. 
Last Friday, the new collection went on sale, with most of the ensembles going under $200, including the footwear. Reports show that viral marketing has been an integral part of the Adidas X Ivy Park brand. 
Icy Park is Beyoncé's third collection since she launched her brand with the sports fashion franchise. The previous Ivy Park lines had sold out within hours of release in 2020. 
She, however, went the extra mile, keeping to the diet plan for 44 days instead. 
Adidas CEO Kasper Rorsted had nothing but impressive words to share about Beyoncé's work ethic, noting that she was influential in boosting the company's retail sales. 
It is safe to say that Rorsted's point is quite valid because, over the years, Beyoncé has proved that she is worth the fame and milestones. This brings to mind her rigorous work during the 2018 Coachella event. 
Beyoncé, a mom-of-three, put in extra hours working on perfecting her performance for the event. The star lived on a 22-day plant-based diet plan to lose weight while keeping up with rehearsals. 
The multiple-award winner later released a documentary titled, "Homecoming," where she chronicled all that had to be done regarding her impeccable Coachella performance.
Prior to the time, the star was supposed to have headlined the show, but she had to opt out because she was pregnant with her twins, Rumi and Sir Carter. 
After childbirth, Beyoncé weighed 218 pounds but combined her 22-day diet with gym sessions so she could achieve her desired weight. She, however, went the extra mile, keeping to the diet plan for 44 days instead.