L&HH's Safaree Teaches His & Erica Mena's 1-Year-Old Daughter How to Ride on a Green Mini ATV
"Love & Hip Hop" star rapper Safaree recently tugged at the heartstrings of his Instagram followers with the sweetest video and picture of him teaching his 1-year-old daughter, Safire Majesty, how to ride a mini ATV.
Nothing warms the heart better than a sweet daddy-daughter moment. Rapper Safaree recently melted his fans' and followers' hearts with the most adorable snap and a clip of him teaching his toddler daughter how to ride an ATV. He captioned his video:
"I could cry... my baby road [sic] her Raptor 700 for the 1st time today... wow. She'll be wheeling in no time 😭😭😭😭."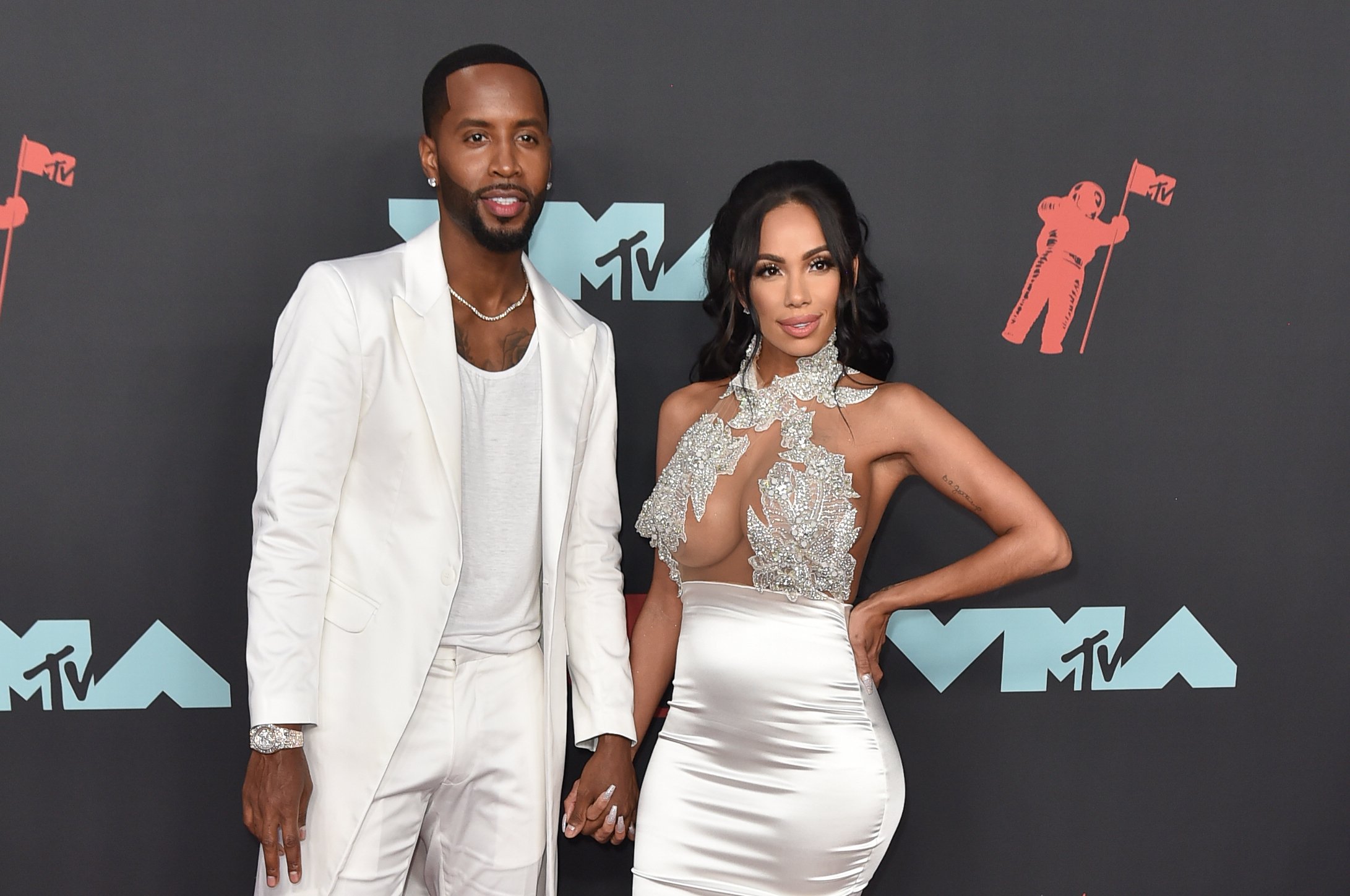 The precious clip featured the adorable 1-year-old, Safire Majesty, warmly dressed in a pink and white outfit as she sat on her fabulous green and black ATV.
Beside Safire was her proud father every step of the way as he guided her on the child-sized vehicle. As she drove slowly but surely, he cheered her on excitedly.
The little girl's cheerleader also shared a snap of both of them posing on their own ATVs side by side. While Safire's cute ride gleamed in all its green and black glory, her father's ATV looked slick in black and white.
The rapper's fans and followers could not resist the cuteness of it all as they trooped to the comments gushing over the father and daughter duo. Safire's mom, Erica Mena, also made an appearance in a video of her looking terrified on Safire's ATV. Such a beautiful family.
Safire would not grow up to post racy pics of any kind on the internet. 
The adorable daredevil only recently celebrated her first birthday. If her father's posts are anything to go by, doing things on the large scale is the family tradition.
To celebrate their little girl's new age, Safaree and his wife, Mena, went all out for the perfect at-home extravaganza while respecting pandemic restrictions. They shared a video on Safire's Instagram account to give a glimpse of the celebrations and captioned:
"Yesterday Mommy threw me my first birthday party ever at home."
The brief montage featured a series of cute photos captured in the photoshoot organized for the special day. The colors pink and white seemed to be the colors of the day as most of the decorations flourished in those shades.
Proud dad Safaree also shared snaps from his girl's special day on his Instagram, revealing that the photoshoot was the priciest that he had ever done.
Little Safire is her father and mother's first child together, and it is not surprising that they would move mountains to see her smile.
The rapper has also exhibited his "protective dad" side as he staunchly revealed that Safire would not grow up to post racy pics of any kind on the internet. 
He shared this thought in a tweet that was eventually deleted following the responses of fans who thought it was ironic considering that he and Mena have shared some brow-raising snaps on social media as well.
The reality stars welcomed their bundle of joy early in February 2020. They soon introduced her to the world with her first official snaps shared on social media. Little Safire is undoubtedly one lucky toddler surrounded by all the love a daughter could want.