Alex Trebek's Son Matt Discusses His Late Father & Donating His 'Jeopardy!' Wardrobe to Charity
Months after legendary game show host Alex Trebek passed away in November 2020, his only son Matt recently opened up about his heartwarming decision to donate his wardrobe to charity.
Almost four months after "Jeopardy!" host Alex Trebek passed away, his son Matt recently opened up about his legendary father and how he is keeping his legacy alive following his death. 
Matt appeared on an episode of "Good Morning America" and revealed that he is keeping his late father's legacy alive by donating the extensive wardrobe curated over his long stay on the game show to charity.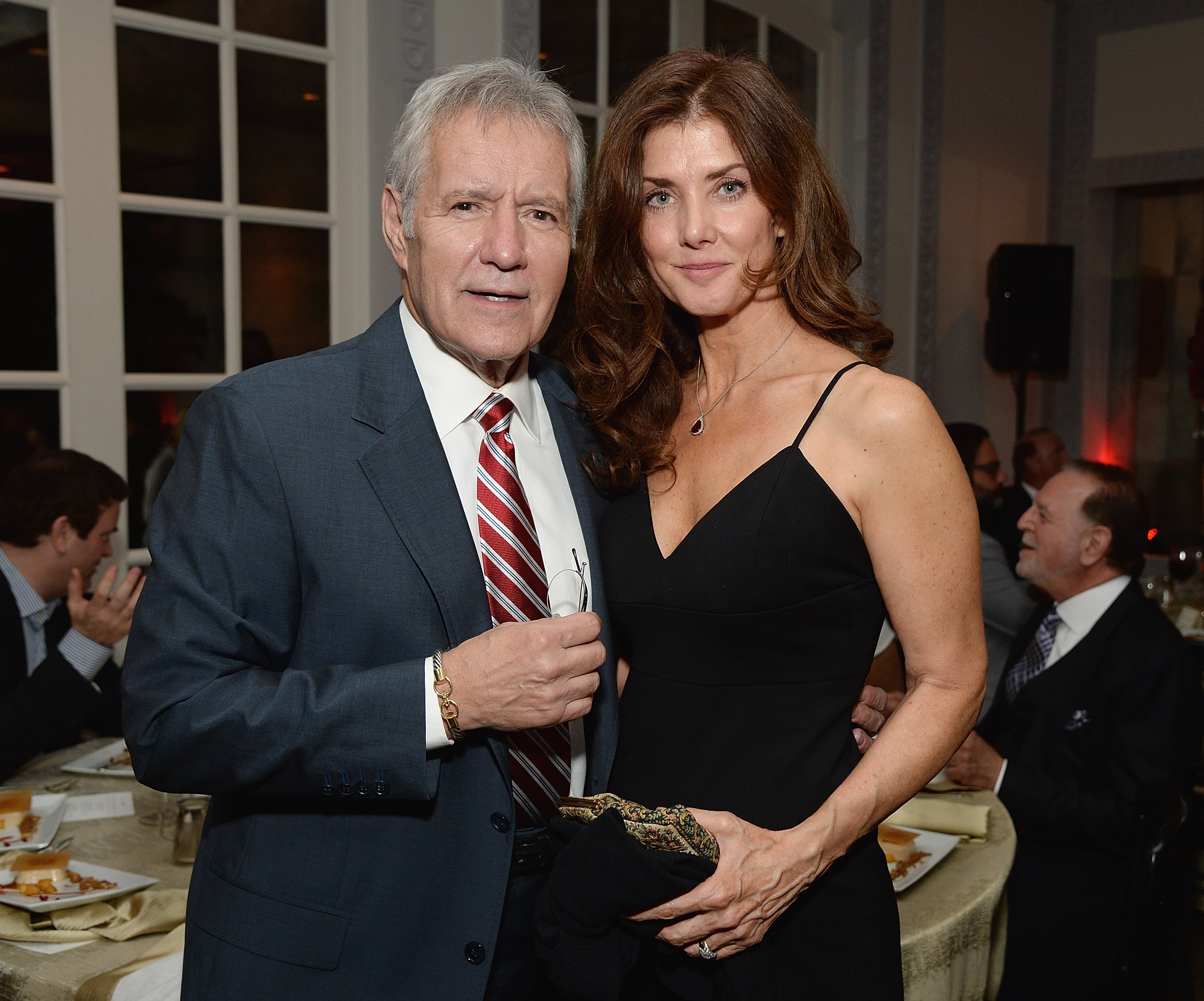 The donated items would be given to The Doe Fund, an organization that is dedicated to alleviating homelessness, incarceration, and recidivism. 
The donations include 58 dress shirts, over 20 polo shirts, 300 neckties, 14 different suits, nine sports coats, and 14 sweaters. Explaining why the wardrobe was so large, Matt said:
"When you think that they shoot five shows a day, two days a week, they need to constantly make different combinations, so they had a large wardrobe."
The proud son described his late father's style as dapper and remembered how he always dressed neatly with his unique taste shining through.
Moving on to how his family has been faring following the sad loss, the show host's son said that he, his mother, Jean, and his sister, Emily, are hanging in there and doing their best to heal.
Alex's adopted daughter from his first marriage to ex-wife Elaine Trebek Kares, Nicky, also spoke about her father recently. 
Matt is not the only one in the family who thinks that donating the late icon's wardrobe is truly wonderful. Before he passed away, the late Alex Trebek was married to his wife of 30 years, Jean. 
Jean expressed her support for the noble cause in a sweet Instagram post. She shared a photo of her late husband in the "Jeopardy!" dressing room and captioned:
"I sincerely appreciate my son, Matthew, and his great idea to donate his Dad's suits to @thedoefund."
The proud mother and wife added that she did not know about the Doe Fund until Matt brought it to her attention. Her heart warmed with the knowledge that her husband's clothes would be going towards such a great cause.
Alex's adopted daughter from his first marriage to ex-wife Elaine Trebek Kares, Nicky, also spoke about her father recently after she watched his last episode on "Jeopardy!"
On January 8, Alex's final "Jeopardy!" episode aired, and it was undoubtedly an emotional night for the show host's fans, friends, and family. Nicky reportedly reposted "Jeopardy!'s" tribute to her late father on her Instagram story and wrote a solemn "we miss you."
The mourning daughter also posted a screenshot of her Facebook post, which read, "'Jeopardy! Forever!'" and wrote a caption in which she praised her father for being an extraordinary man.
Alex Trebek passed away on November 8, 2020, at the age of 80, but his legacy continues to live on in the hearts of his fans and his family.