'Home Town' Star Erin Napier Gives Update on Daughter Helen's Recovery after She Broke Her Leg
In a recent social media post, reality star Erin Napier gave an update on her daughter's recovery after the little girl injured her leg. The star also posted a photo of the injury.
On January 21, 2021, Erin Napier shared via Instagram that her daughter, Helen, had broken her fibula and tibia while out at the park. The little girl misstepped at the end of a slide and broke her leg.
In the post, Helen's mother thanked her husband, Ben Napier, for being with her through it all. The image she uploaded showed Ben sleeping next to a crib while a night camera captured the photo.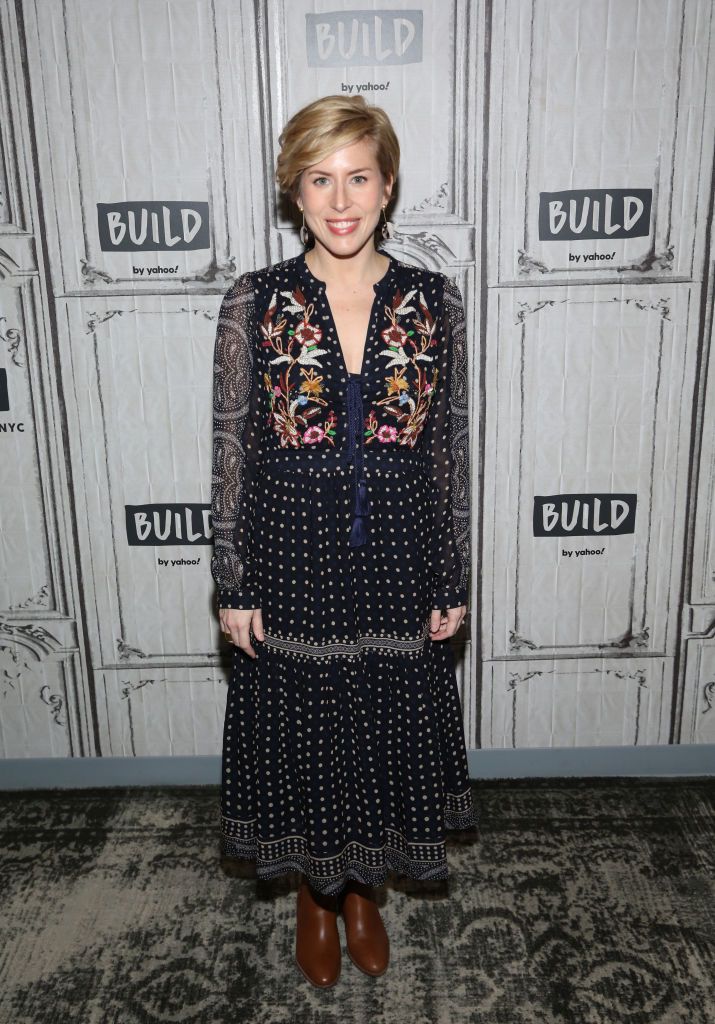 The reality star slept on the floor next to the child's crib. The second picture in the thread showed the little girl sitting on a couch with both her legs resting on a pillow while her left leg had a cast on it.
On January 27, 2021, Erin shared the progress of her daughter's leg injury. The little girl's broken leg needed her to get her bones reset by applying a full leg cast to hold them in place.
The "Home Town" star explained in the Instagram post that her daughter was feeling great after getting to see Dr. Kosko. At the time, the family was back home in Laurel, Mississippi.
Helen saw the doctor at the Southern Bone and Joint Specialists in Hattiesburg. The reality star also acknowledged how her daughter had received many well-wishes from her parent's fans.
Erin revealed that Helen had gotten all the messages and wanted her mother to thank her fans for checking up on her. On Monday, February 22, 2021, the reality star gave another update.
Taking to her Instagram Story, she uploaded a new photo of her daughter's cast. Over the post, she explained that the following day Helen would finally get to remove the cast.
She jokingly noted how she and her husband's blown back discs would finally get some reprieve and recovery. The television personality revealed that they blew their discs out by carrying their daughter.
She joked that they'd had to carry the little girl and her 10lb leg up and down the stairs to the potty. The couple, who was discovered on Instagram, had to nurse Helen for around a month.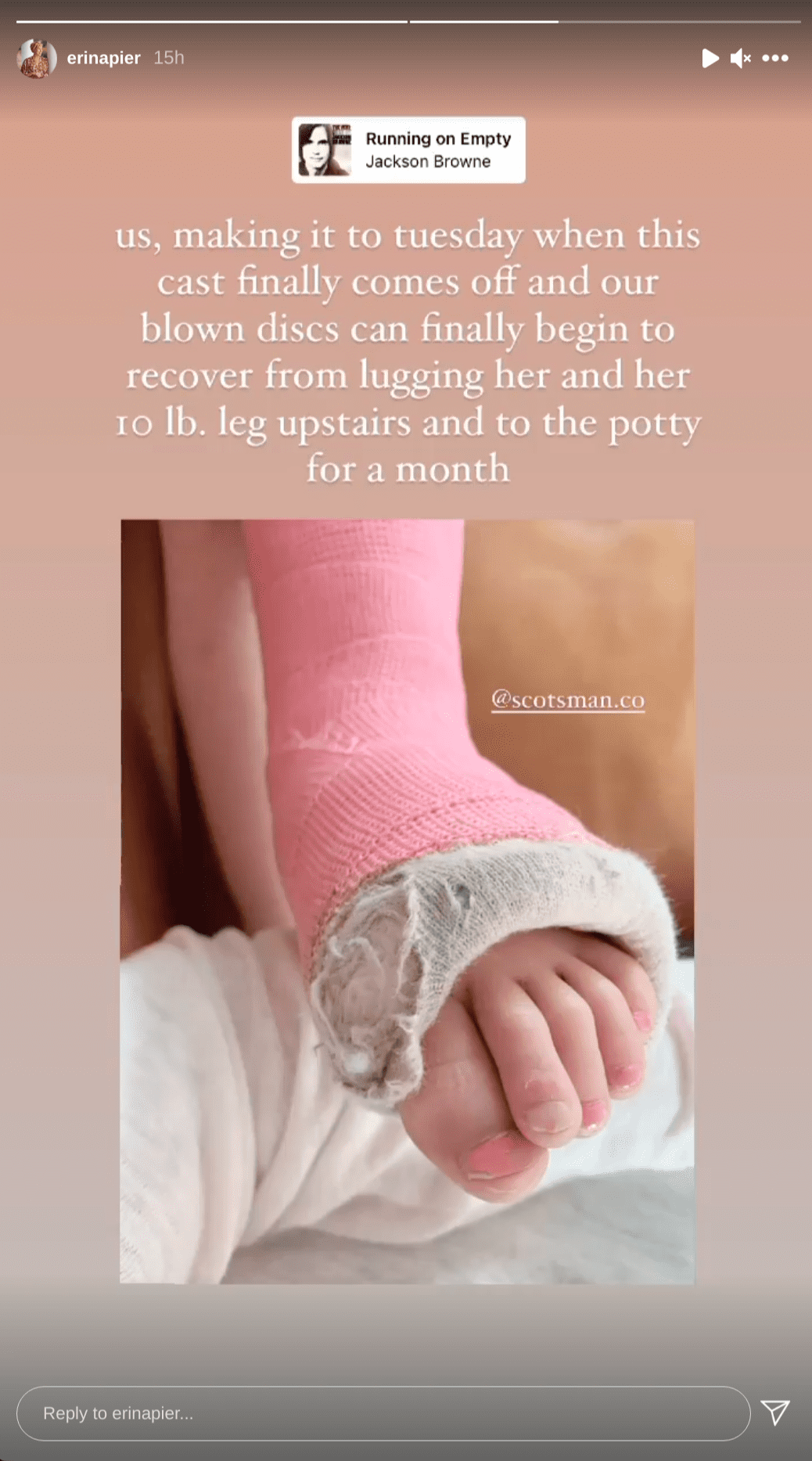 The Napier's have a great following for their HGTV show "Home Town." The series had such loyal viewers that the episode "All in The Family," which aired on February 14, 2021, saw a huge spike in viewership.
The episode had one of the series' highest TV ratings to date. According to HGTV, it "delivered a .94 live plus three-day rating among P25-54—a series-best since March 2017."